9:00 pm 21Apr17 I'm doing this editing offline in my tent. When it shows up on the site, I will have already left the Pinnacles.
I felt much better today. Google showed the Pinnacles, my destination for the day, as being 58 miles away. A little further than planned, but all right. There was no coffeemaker in the room, but there was a microwave, so I made some nescafe that I had brought along. I filled my water jug. 8 extra pounds of weight, but at least I wouldn't run out. I also wrapped up the sleeping bag and tent like a package in the tarp, hoping that would help them not to slip out as I rode. Learning from experience.
I left the motel at maybe 8:30, had a gas station breakfast (an outrageous $2 for a danish), and while sitting at the table, met Walter from Santa Clara County services. He and his colleague Paul (? I think) run a mobile medical van that does needle exchanges and screenings. These were the first cards I handed out on the road.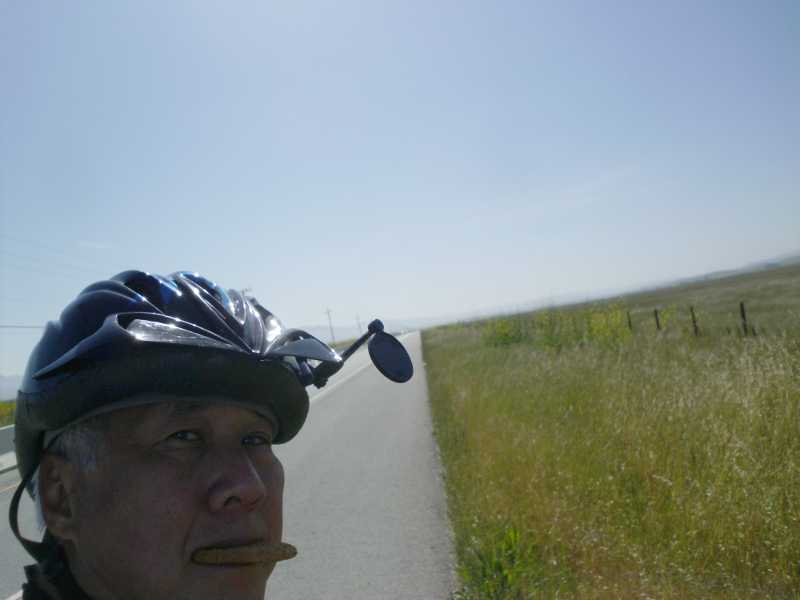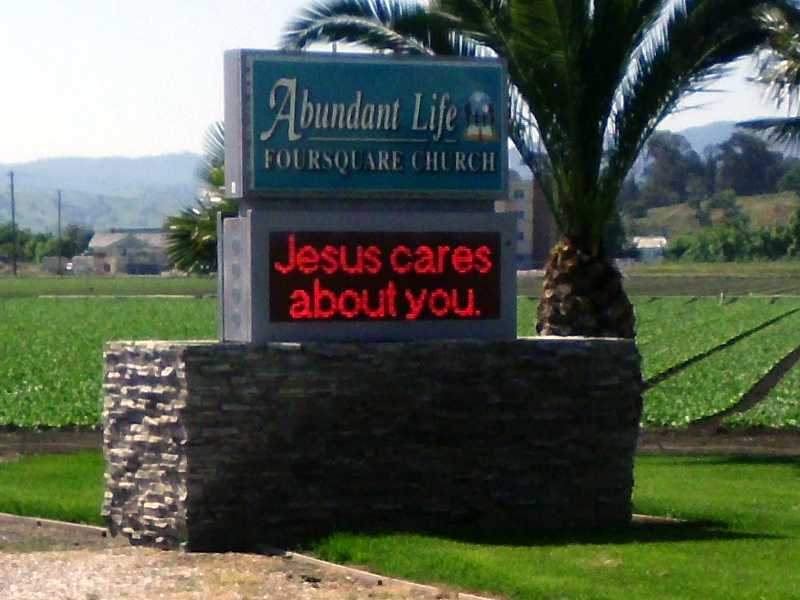 The first priority in Hollister was to get replacement bike tubes. Google pointed me to Off the Chain bike shop. Robin, the super-friendly owner, came out to welcome me. She and her husband Brian Lucas own the shop. I spent time chatting with them, and Brian told me about how he had ridden in the desert when he was younger. They each took a gallon of water, but rode at like 4:30 in the morning, found shade at mid-day, then resumed in late afternoon. Brian lent me his shoes so I could walk to the nearby Lucky, where I got 3 bananas, 6 bagels, and a full size dry salami. I also got a replacement emergency meal at the Big 5 next door.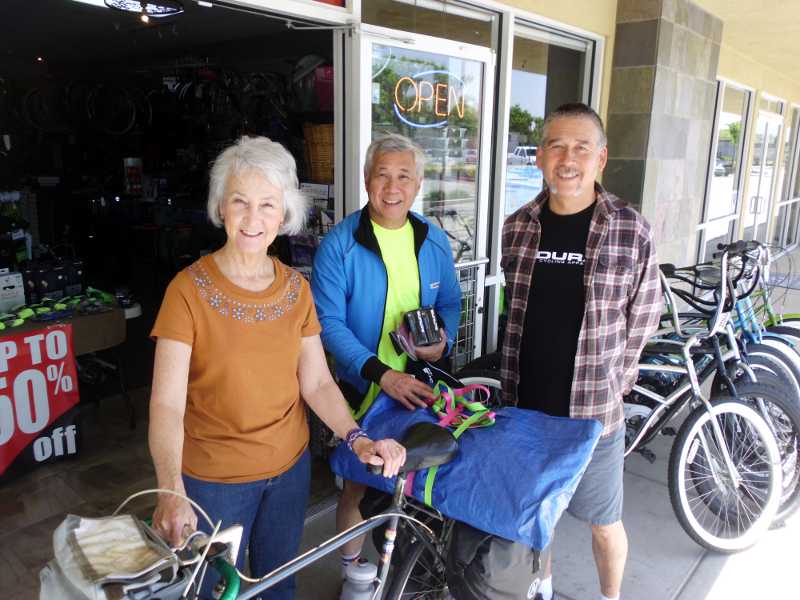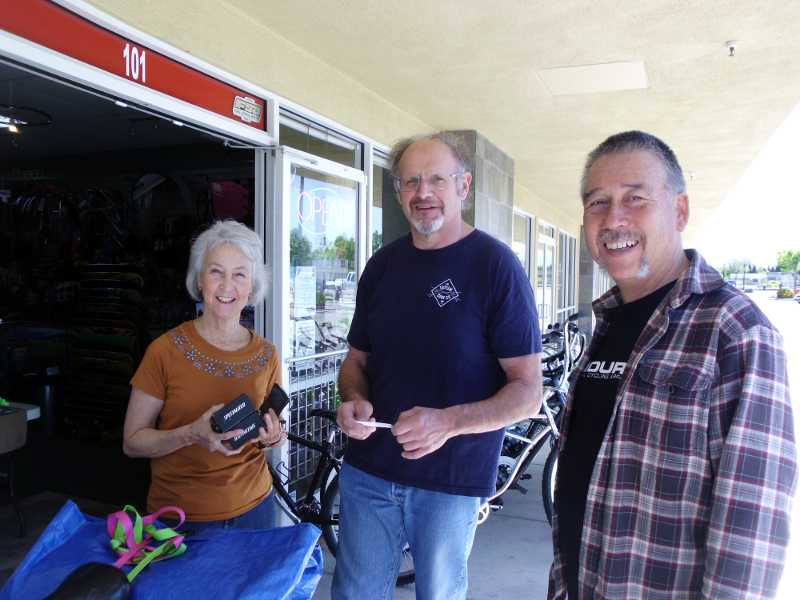 Back at the bike shop where I had left my bike, I peeled one of the bananas, It was crushed and brown inside, but I ate it anyway.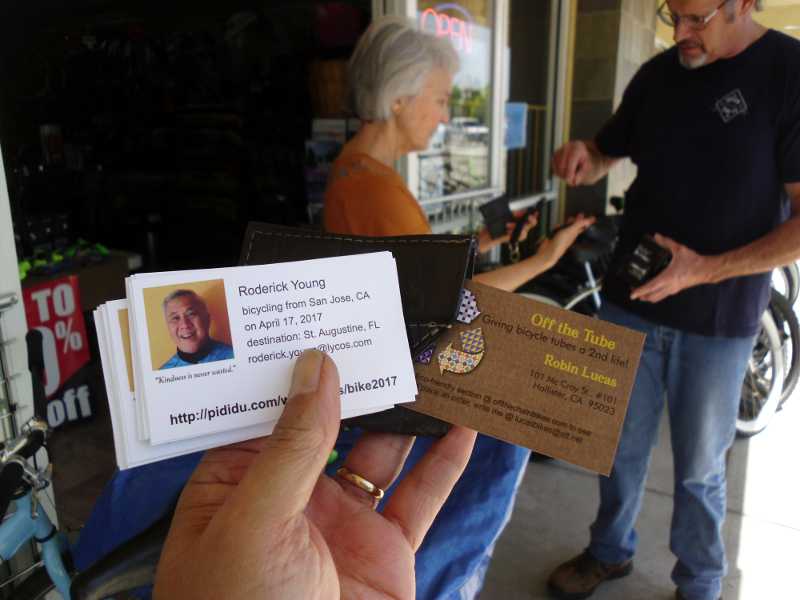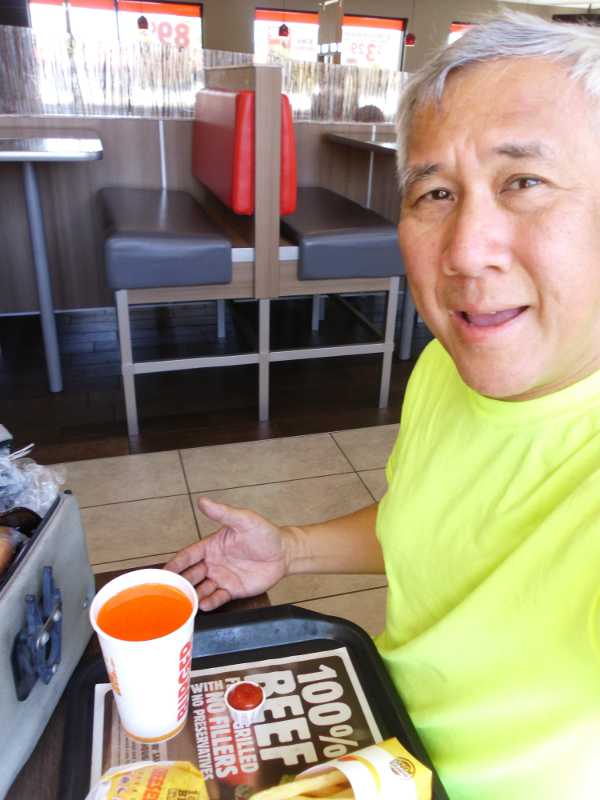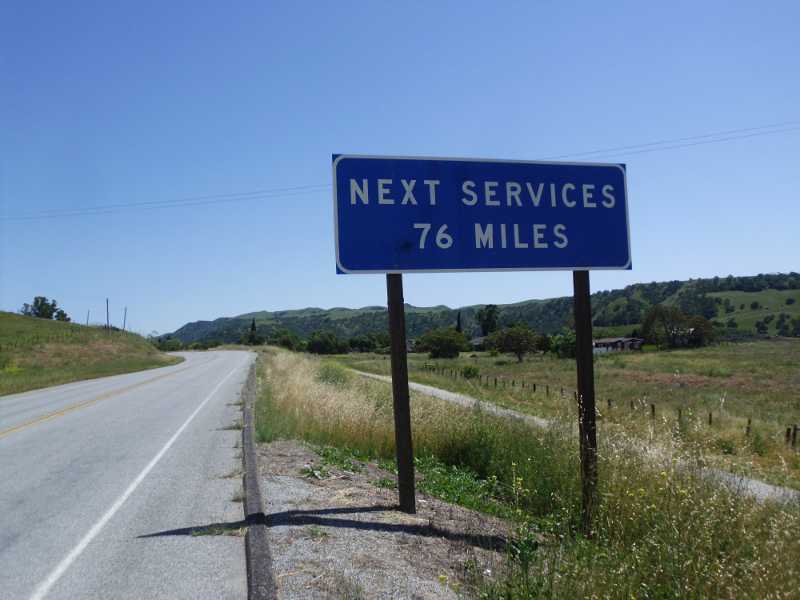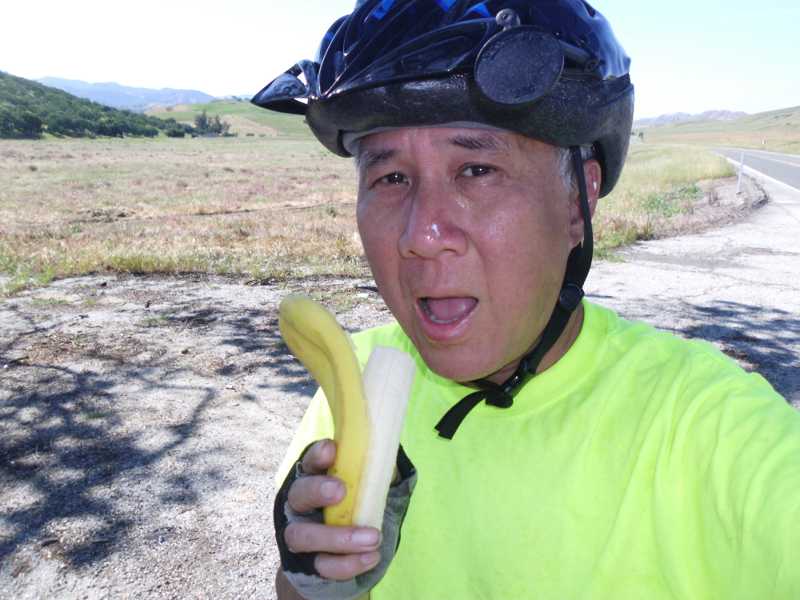 The last few miles before the downhill into the Pinnacles were daunting. I had to unclip, and stop on the hill to rest. Something I didn't do even once on the TransAmerica trail when young. In fact, I never even used the granny gear until Hoosier Pass. But now I know why they call it a granny. Because I'm a senior citizen, and need it.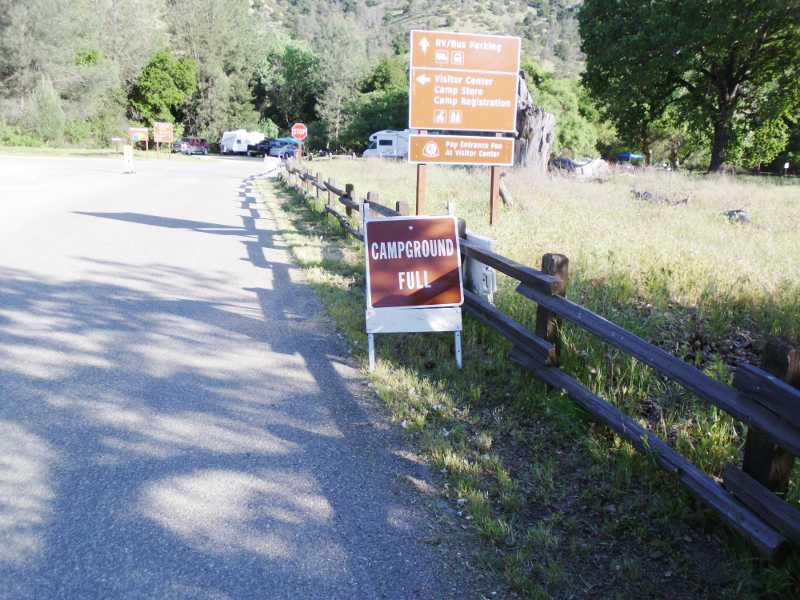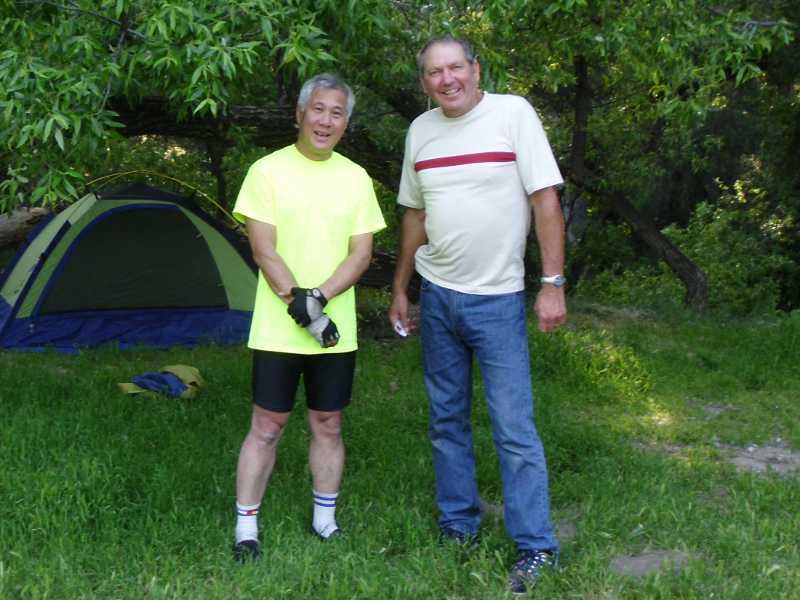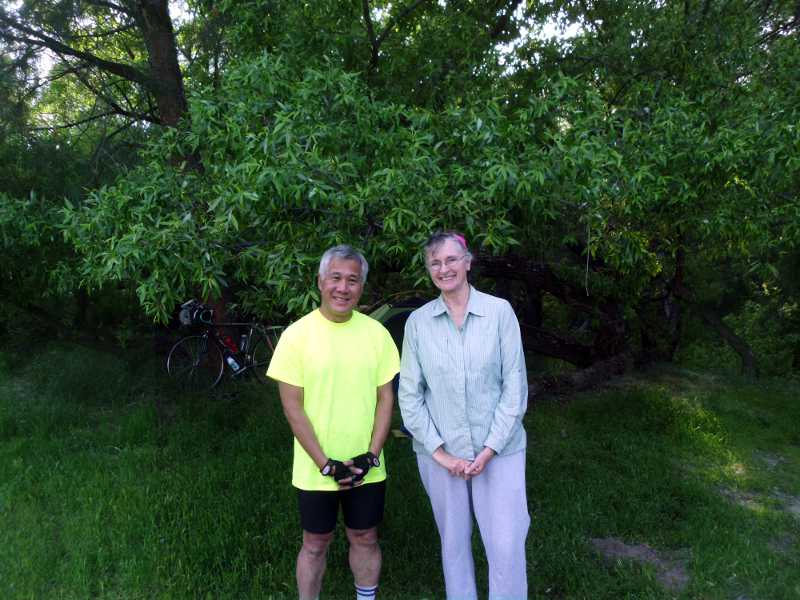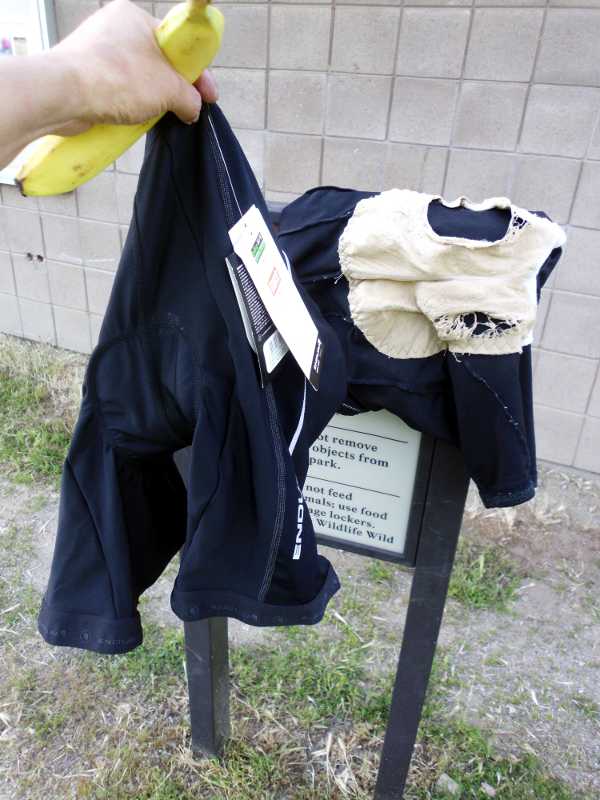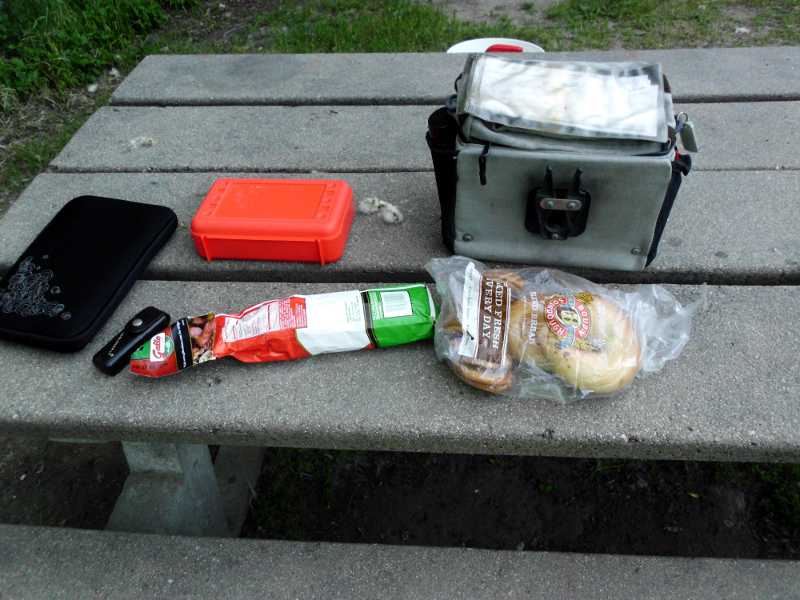 It's now 9:30 pm, my teeth are brushed, and I'm going to turn in. 78 miles to San Miguel tomorrow, no services.
Miles: 57.0
(Visited 128 times, 1 visit(s) today)