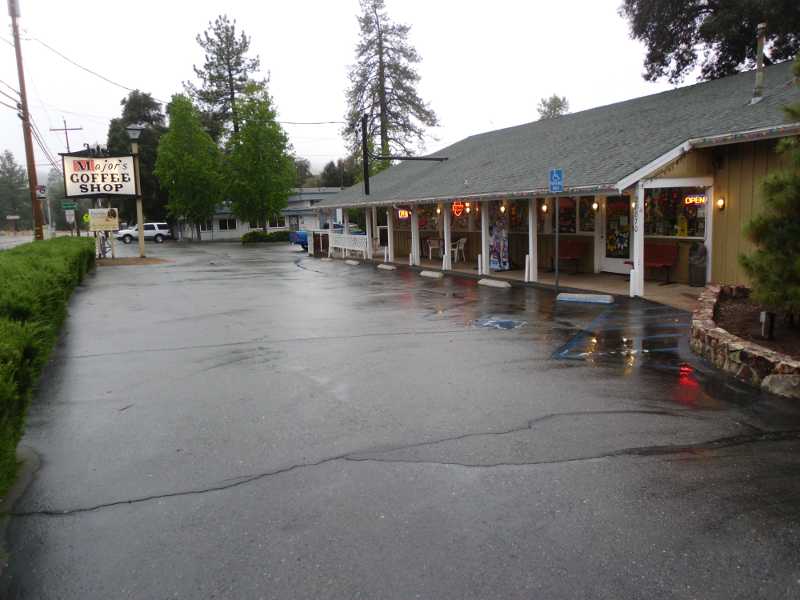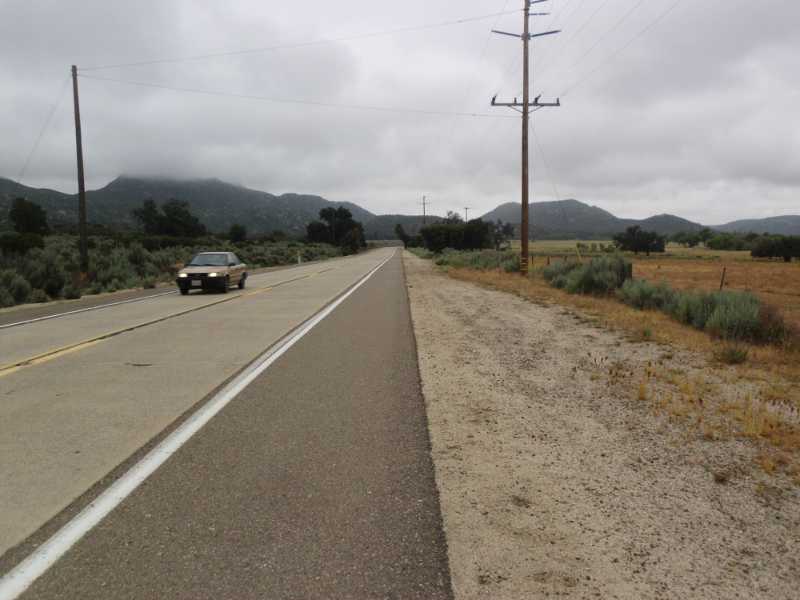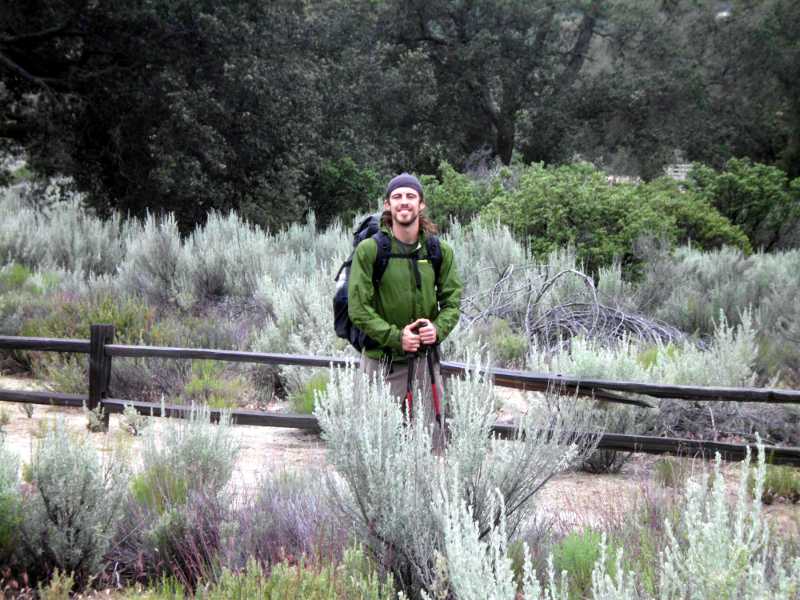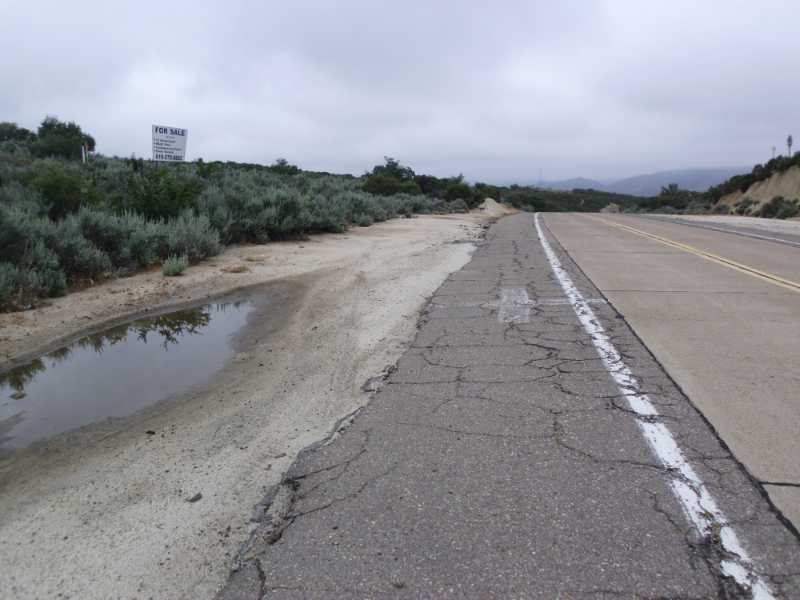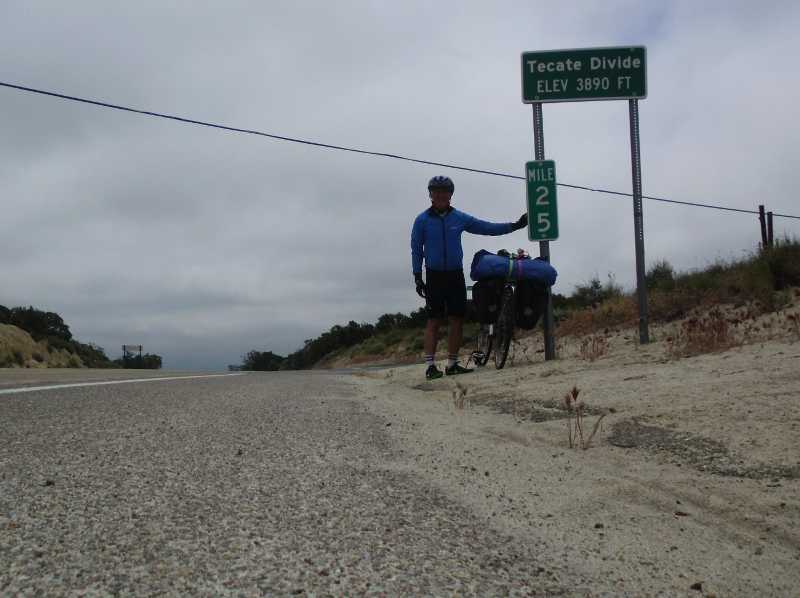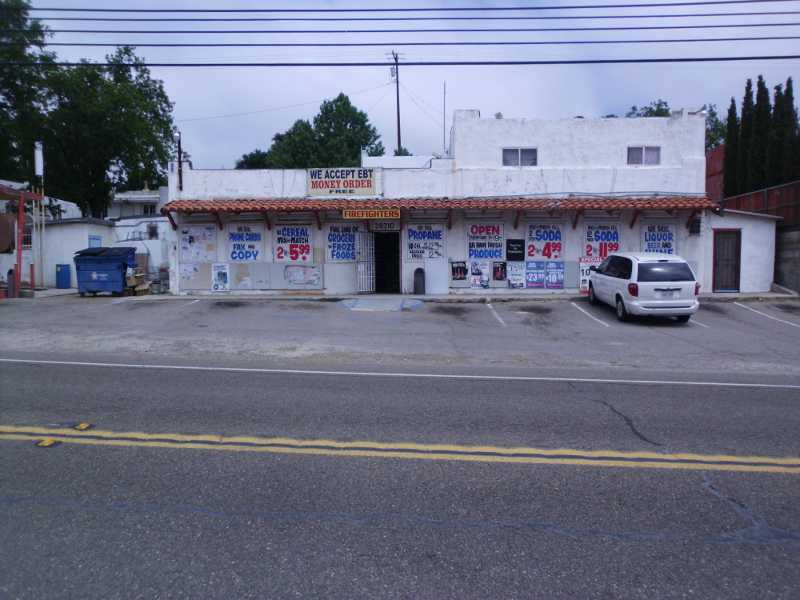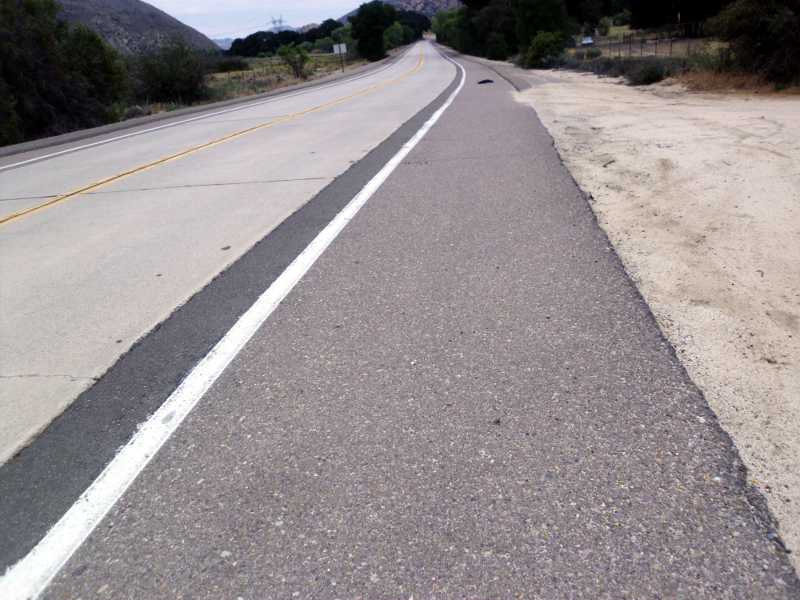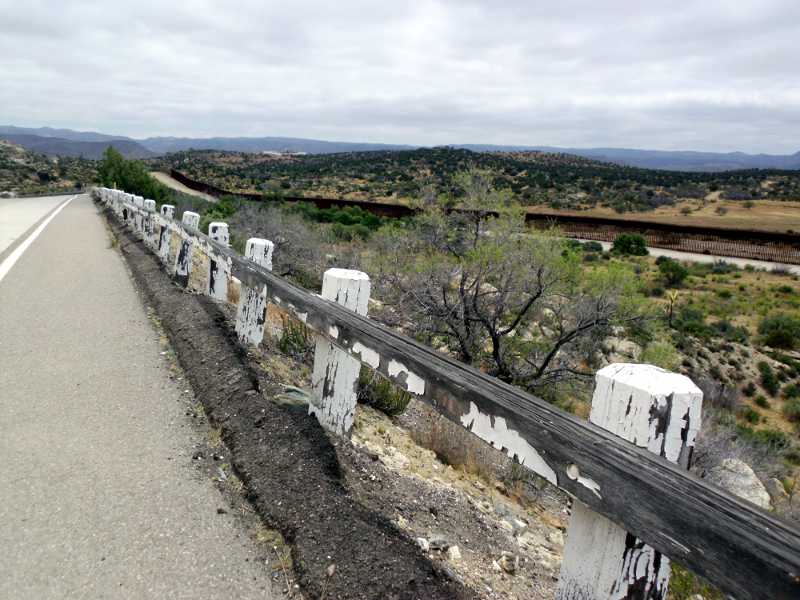 There was a 3-mile, 6% descent, then another 6-mile, 6% descent down Interstate 8 into the valley. The shoulders were wide and clean. But the wind was fierce in places.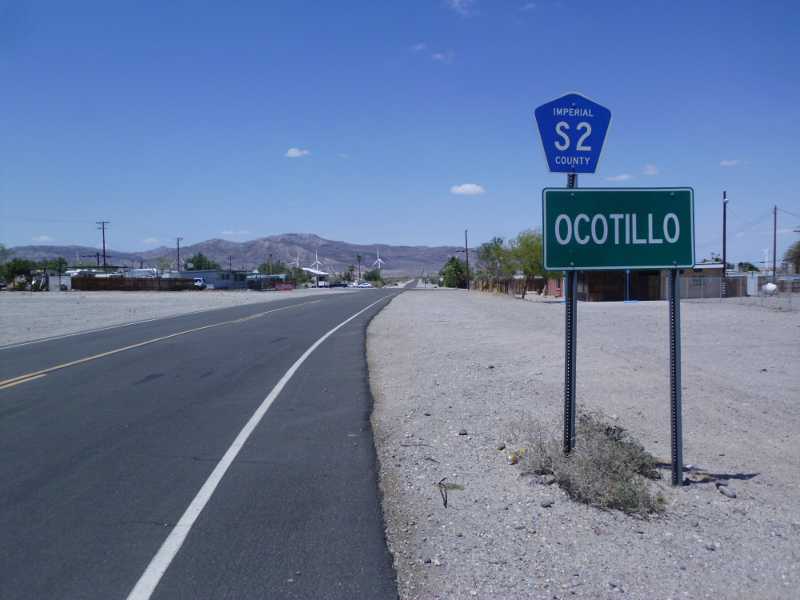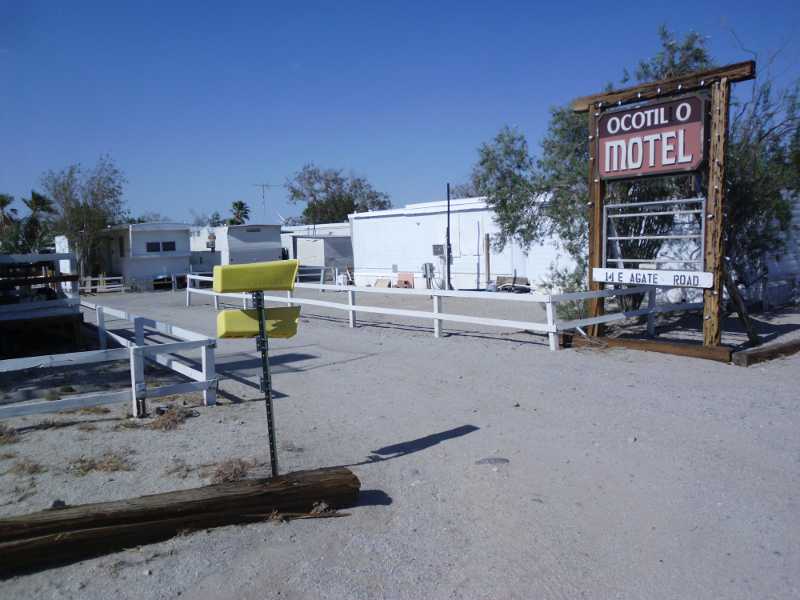 Just then, a woman on a fully loaded touring bike pulled up. It was the other cyclist.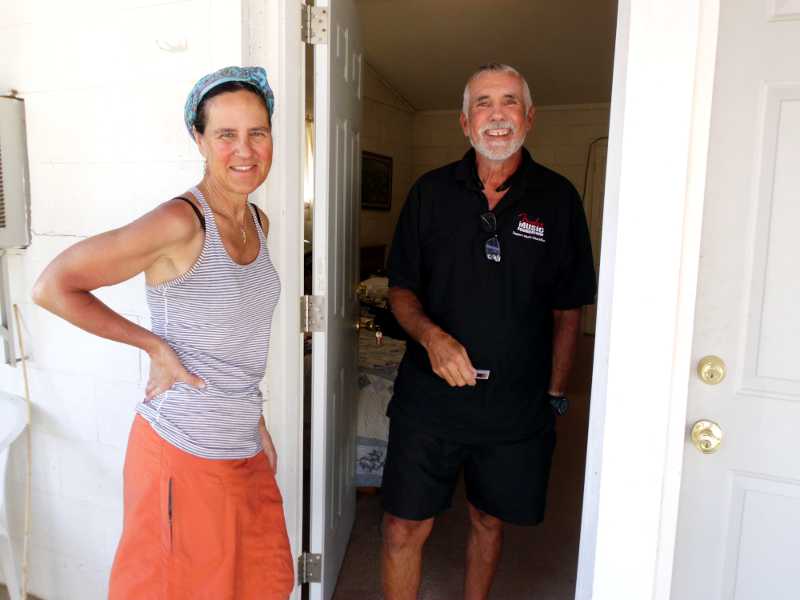 Ed told us that we could get settled into our rooms, and his sister would be back to check us in. And also that the only grocery store / cafe closed at 3 pm, and it was 2:15, so we went over to get supplies. Louise found out that there was the Lazy Lizard Bar next door, that stayed open until 9 pm, and served pizza. So it wasn't necessary to buy dinner.
When Ed's sister, Margaret, checked us in, it was just a matter of charging our credit cards. $50 for my room. She didn't even ask us to fill out a form or anything.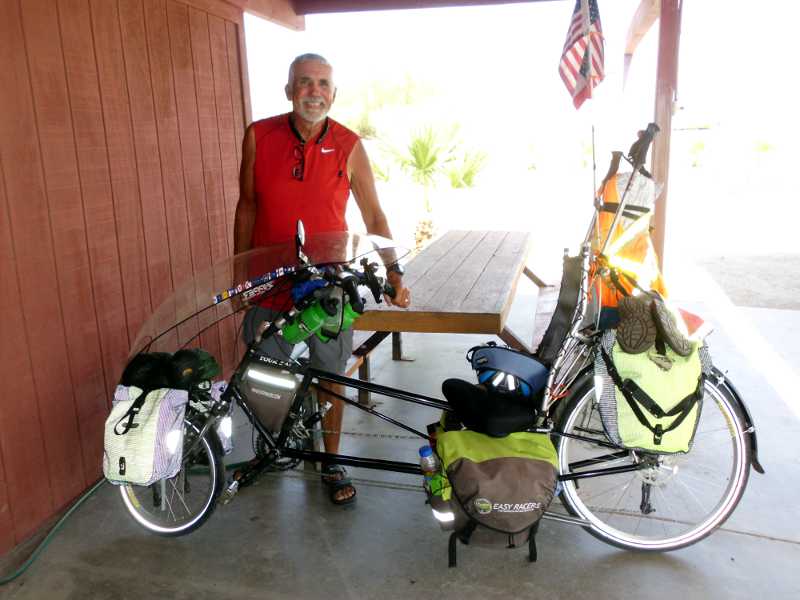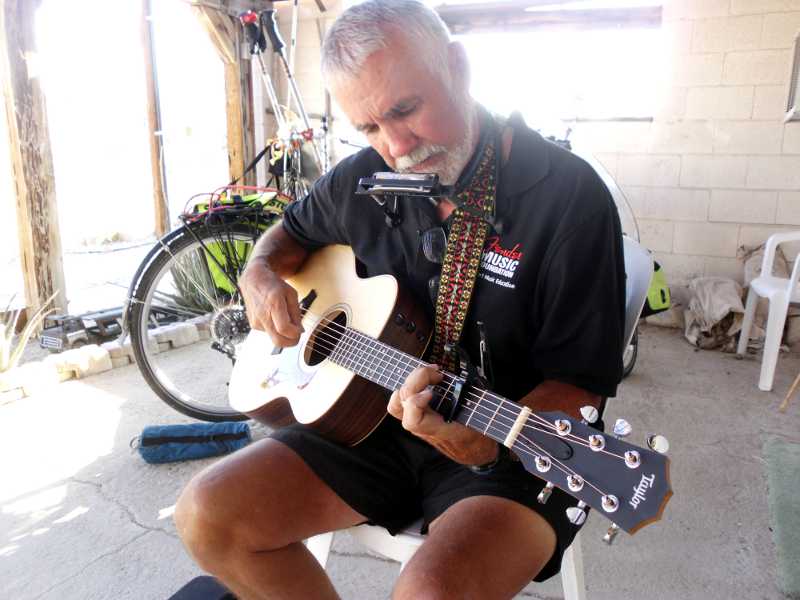 Mike, Louise, and I walked to the bar after everyone had a shower. Louise had red wine, Mike would normally have a beer, but had stomach trouble, and I had a Gatorade. Mike and Louise were the second and third person to advise me to take the Yuha alternate rather than the main route, so that's what I'll do tomorrow. They recommended the Townhouse Inn and Suites in Brawley, where they had been the day before, and which was my destination for tomorrow. They also told me about sandstorms ahead.
There was a very pleasant breeze blowing in the evening.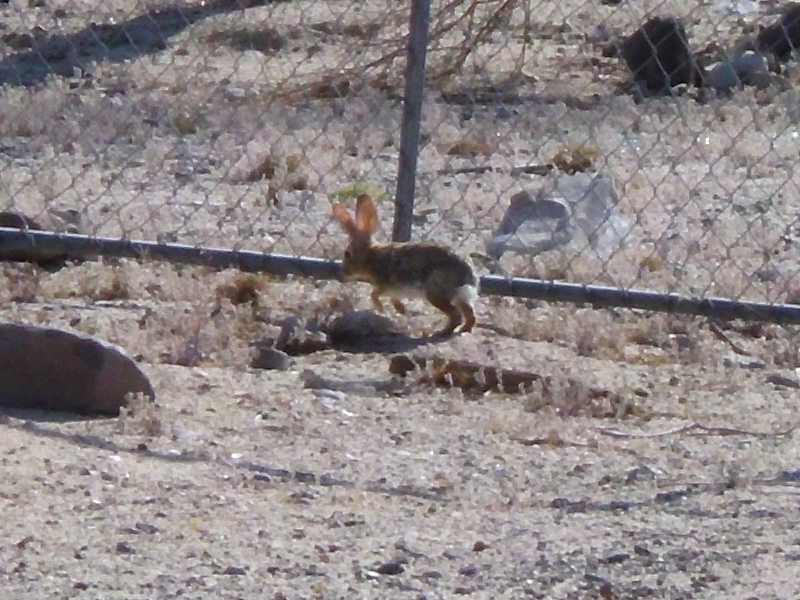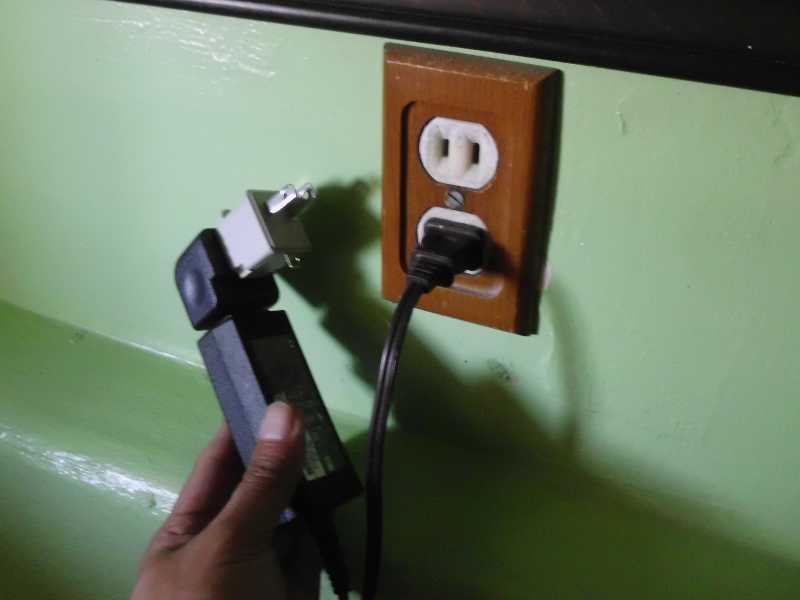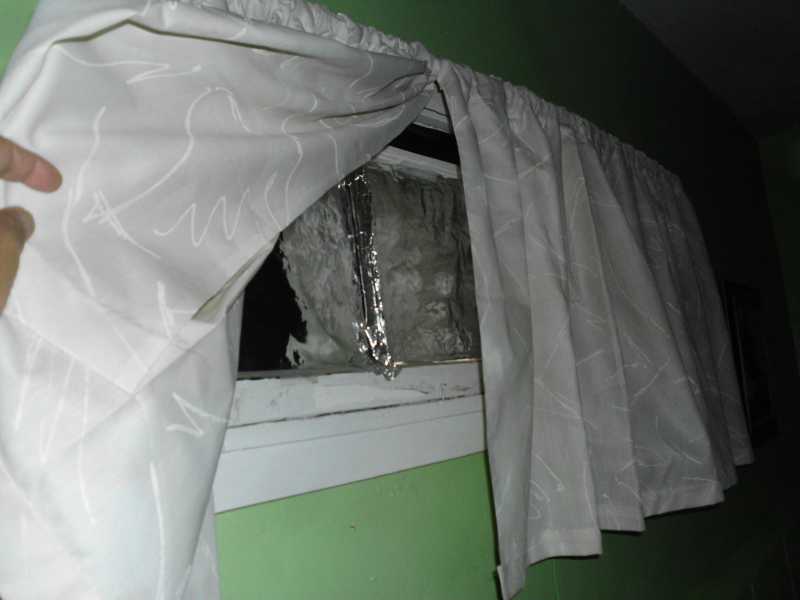 The quaint Ocotillo Motel has no wi-fi as far as I can tell.  Louise went to the Red Feather market to get her wi-fi connection.  I waited until Brawley to do this posting.
Miles: 48.5
(Visited 225 times, 1 visit(s) today)