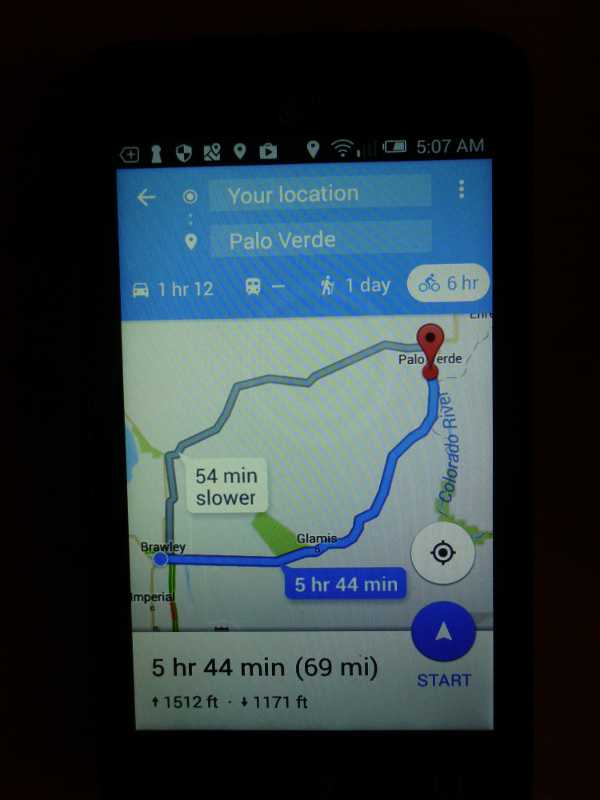 I visited a little more with Richard and his friend Wayne over the free breakfast at the motel. Hit the road at 6:17 am.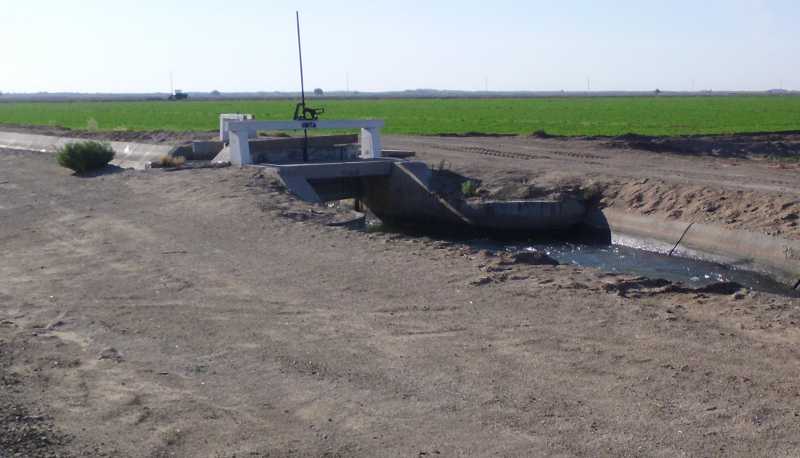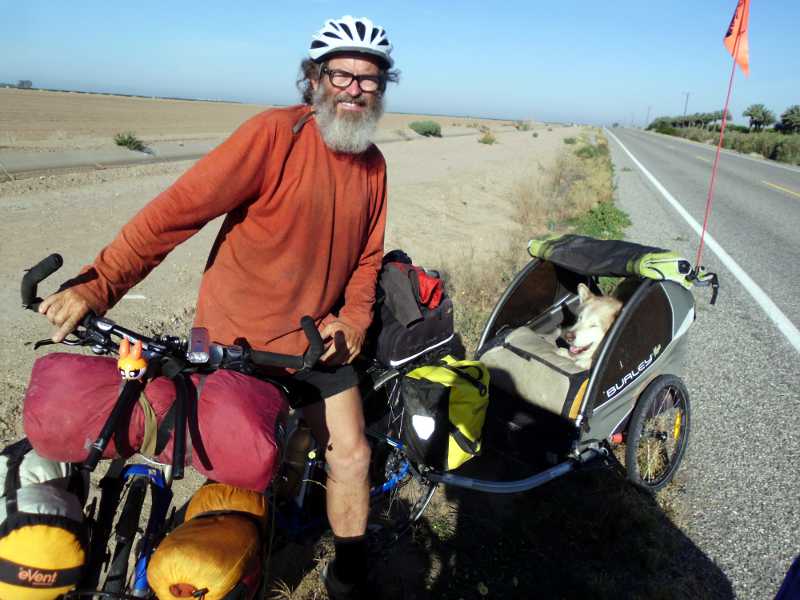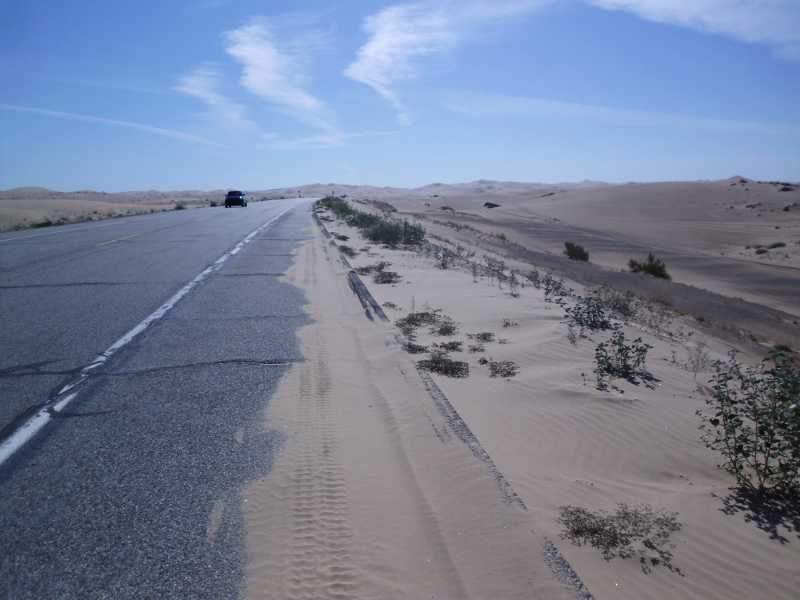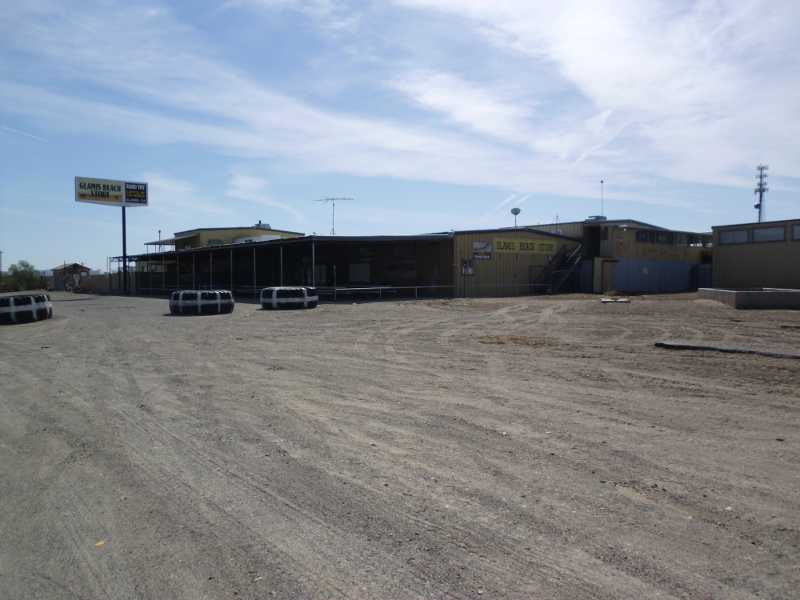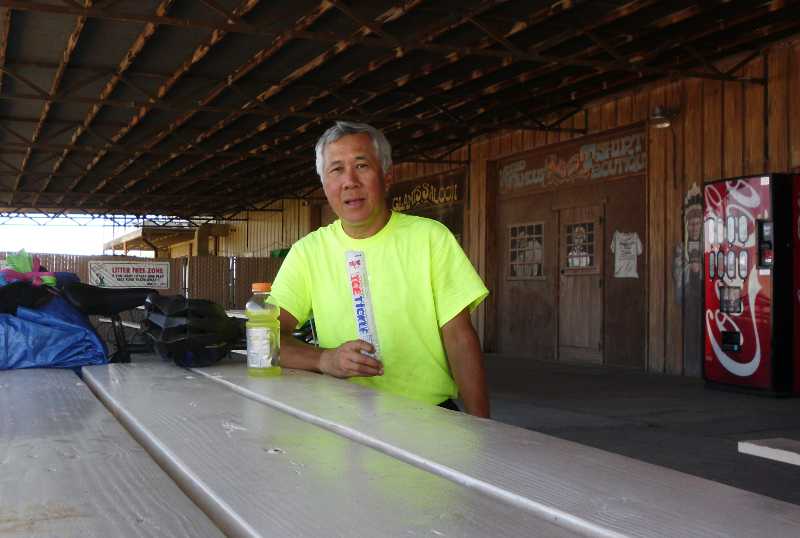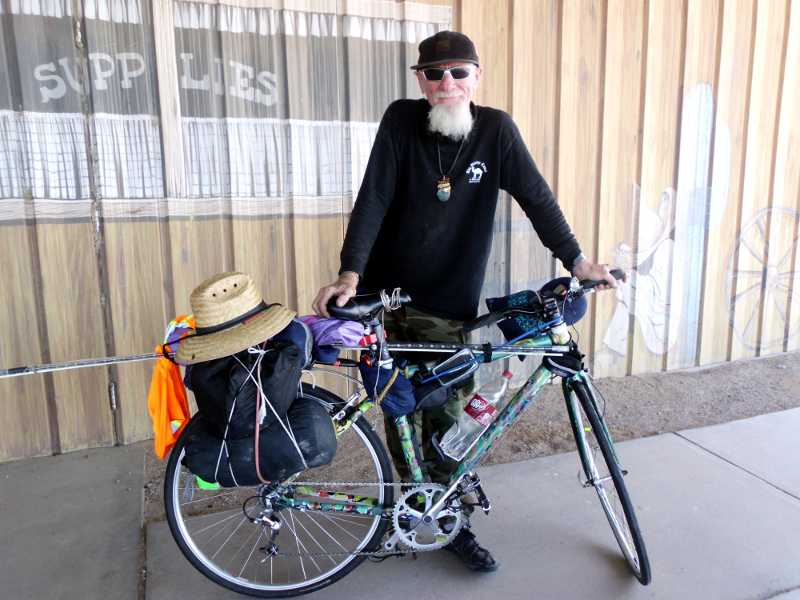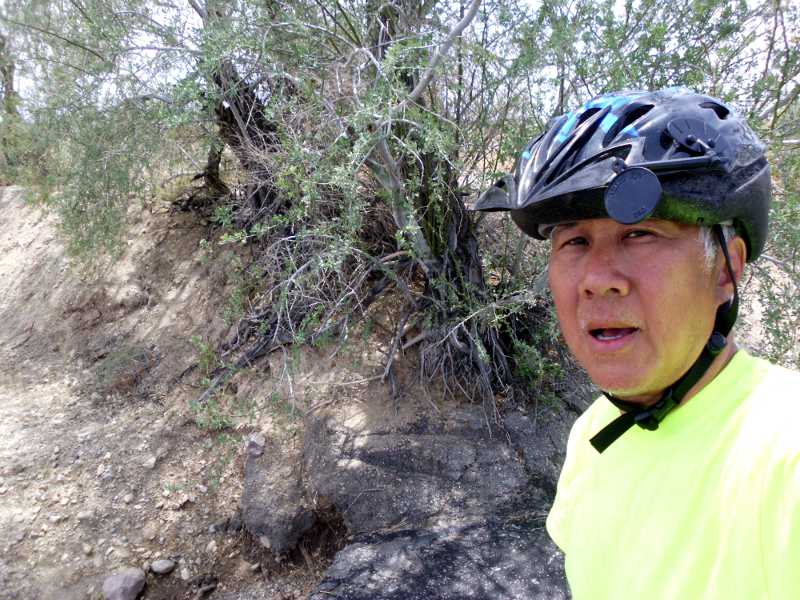 There was a border check station shortly thereafter. The agent Willard there was interested in doing a cycling tour, himself. We talked for a few minutes, and before leaving, I asked if I could use the hose to fill my bottles. Instead, he asked another officer to cover for him while he took my bottles into the building to fill with chilled water. Willard, I hope you get to do your tour, and hope your family can go along, too, somehow.
On account of that fill-up, I was able to make it to Palo Verde without once touching the 1-gallon canister in my panniers. Had Glamis and the Border Patrol Station not been there, I would have gone through most of my gallon, and the only shade all day would have been that solitary Tamarisk tree.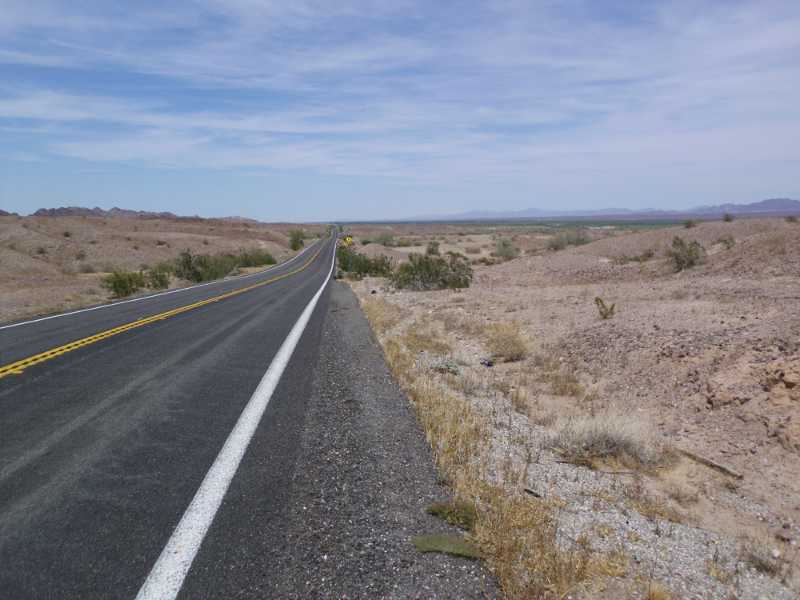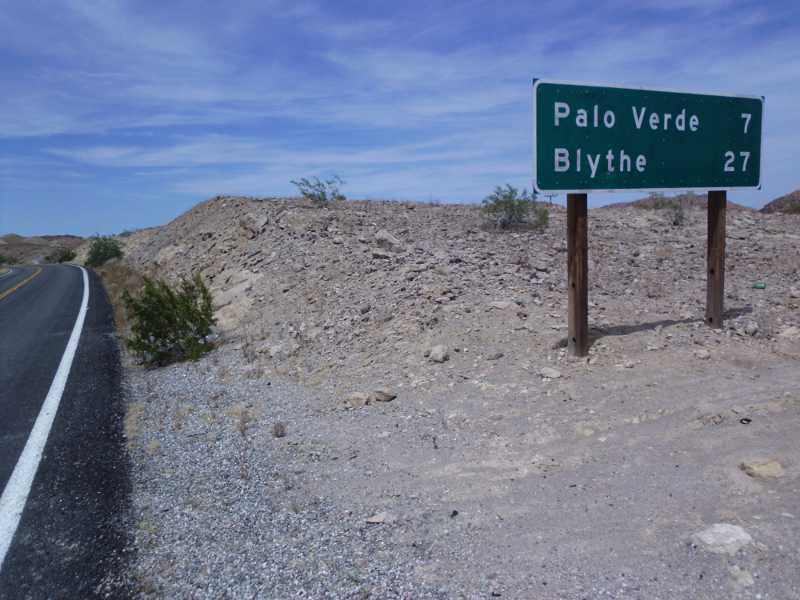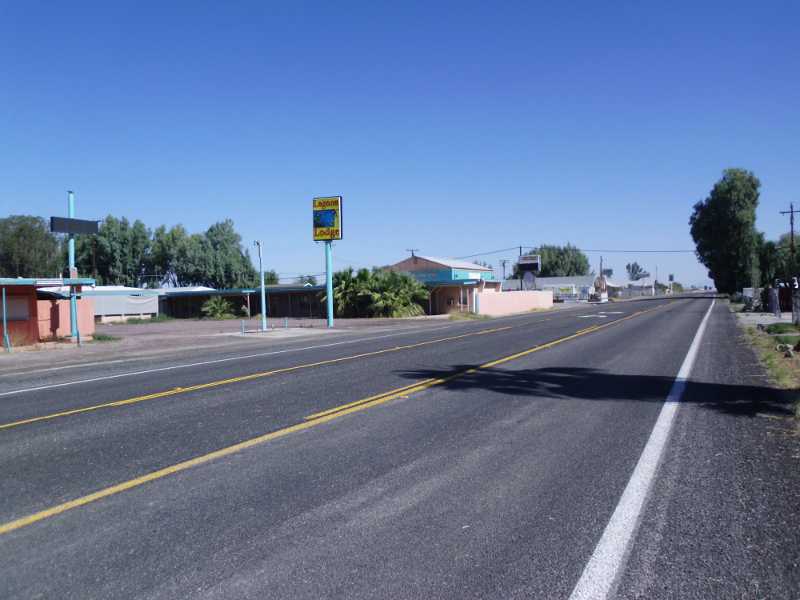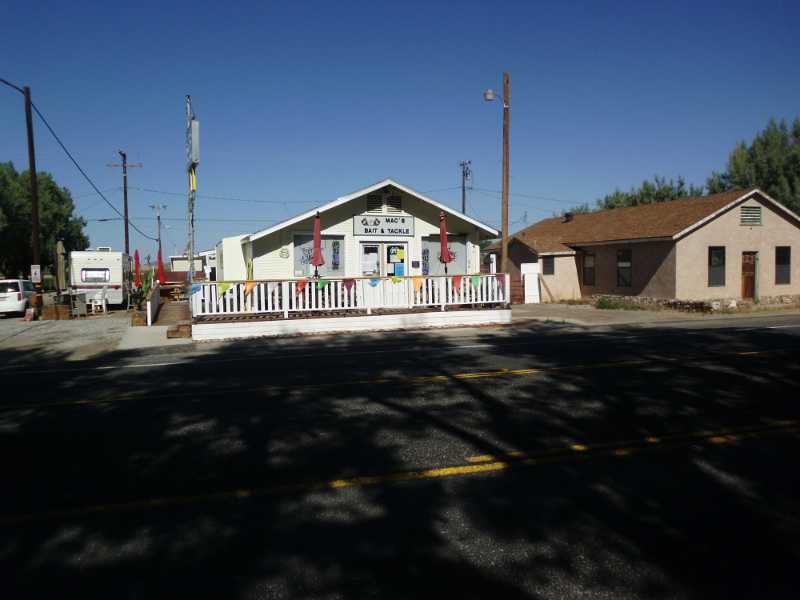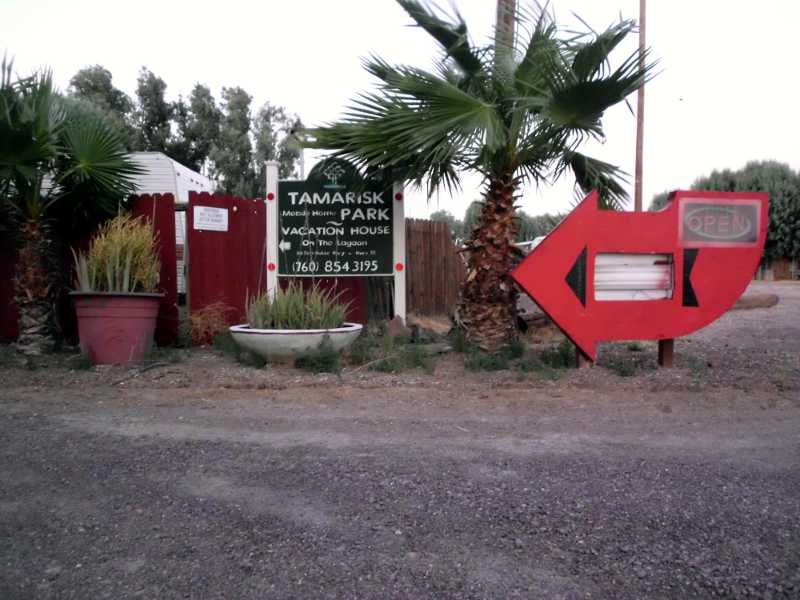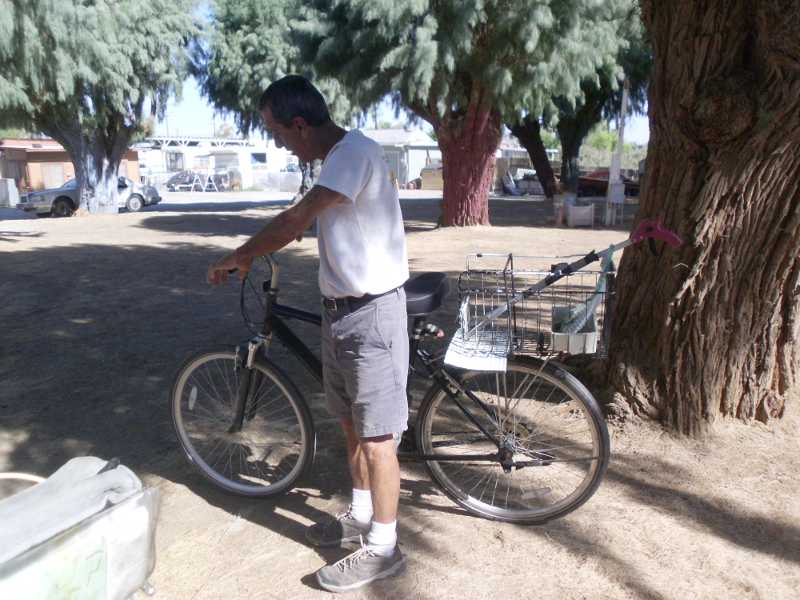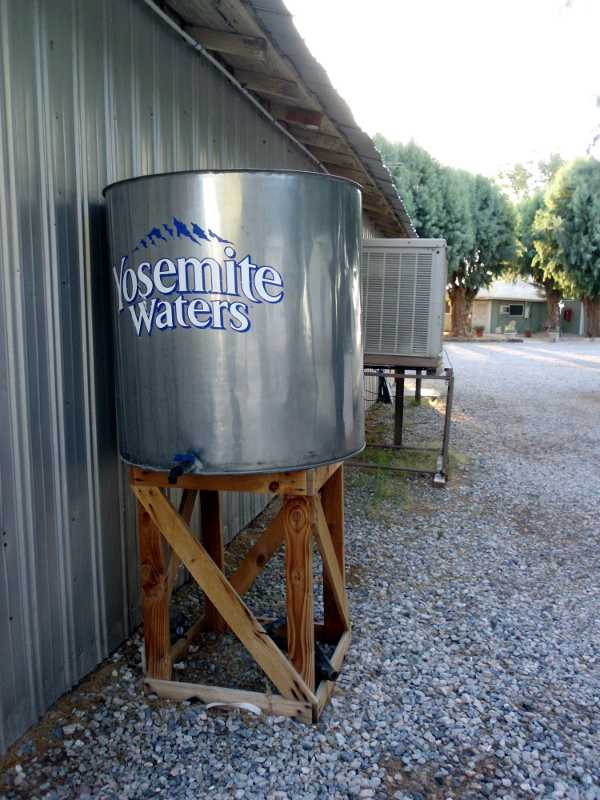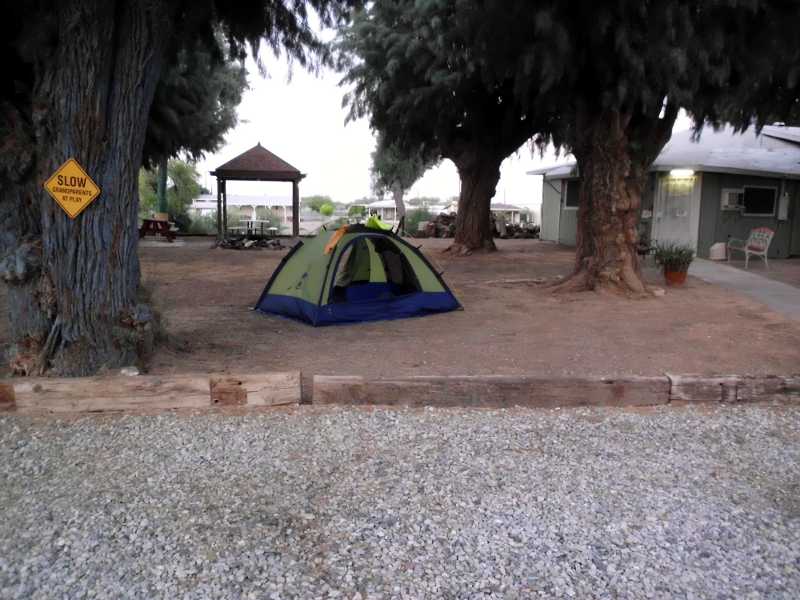 I take back what I said about RV Parks not being social. It may be more of a big city / small town thing. The residents of this park were very social. In the heat, they came out to sit in the breeze, and their dogs socialized, too. I met quite a few.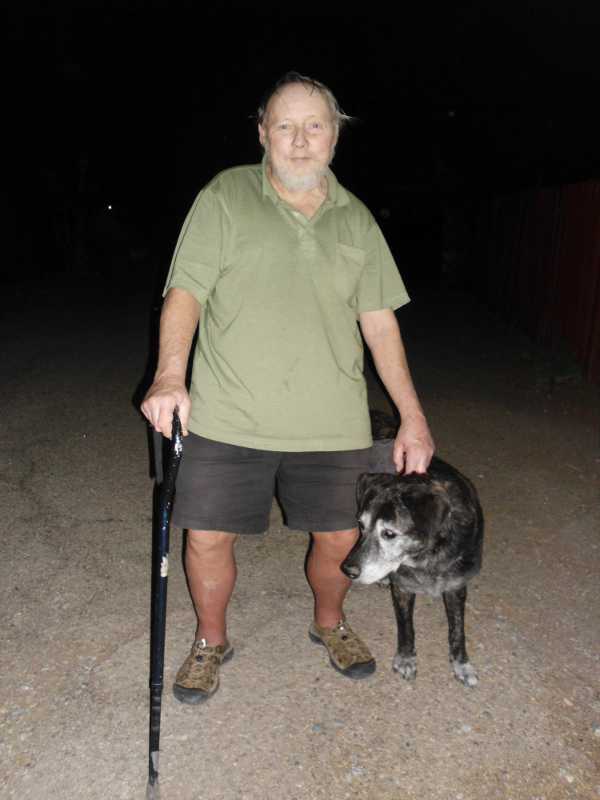 There was supposedly one deluxe cabin that can be rented for $150 a day, but other than that, the park seems to be patched together to keep costs low. The floor in the rec room is uneven concrete, and there is a variety of old furniture in it. Functional, my kind of place.
I didn't even zip up my tent that night, just let the breeze blow through. No mosquitoes. I slept well.
Miles today: 69.9 (and I was too tired to care about going an extra block to make it 70)
(Visited 231 times, 1 visit(s) today)