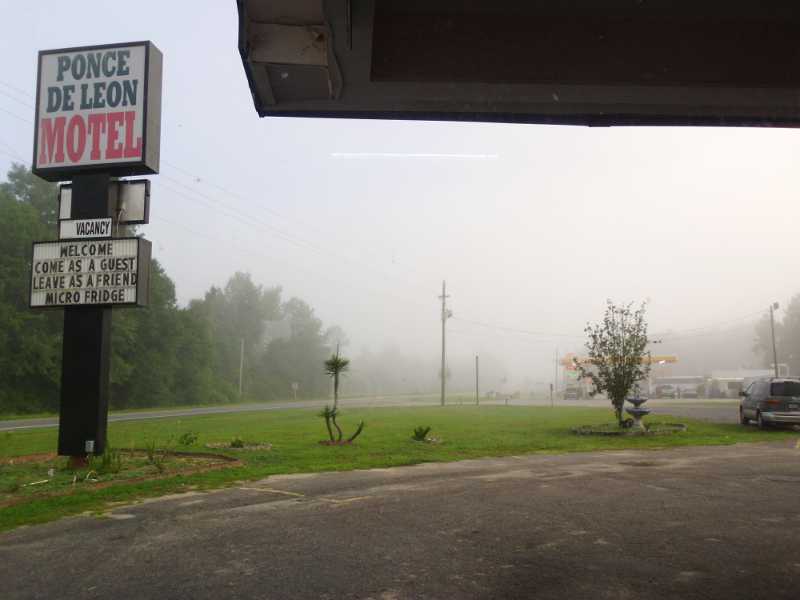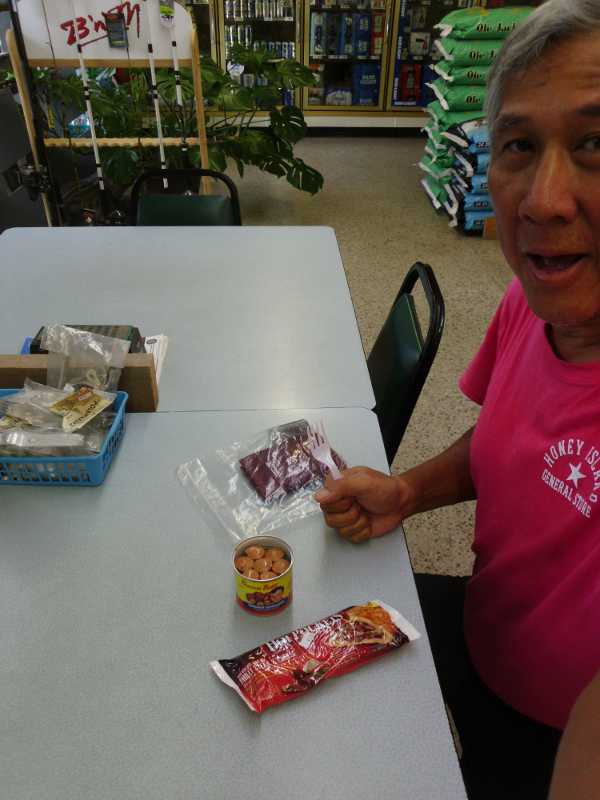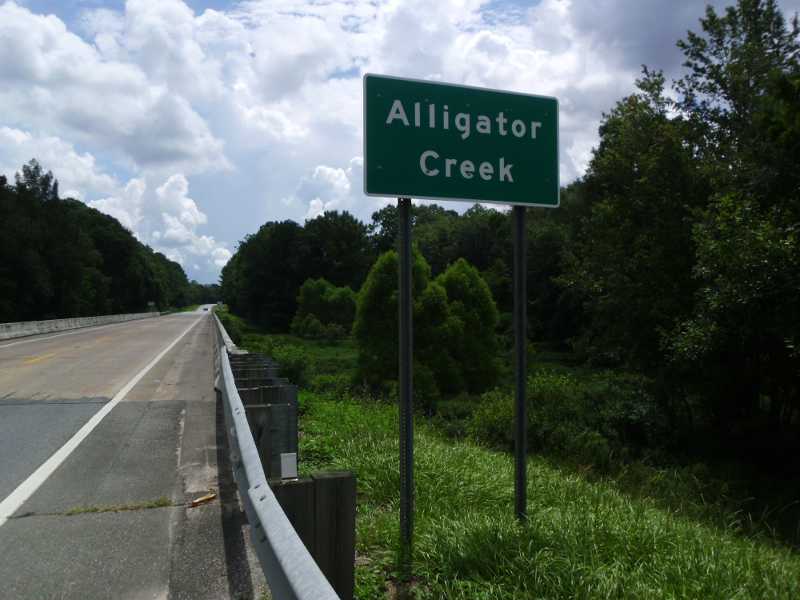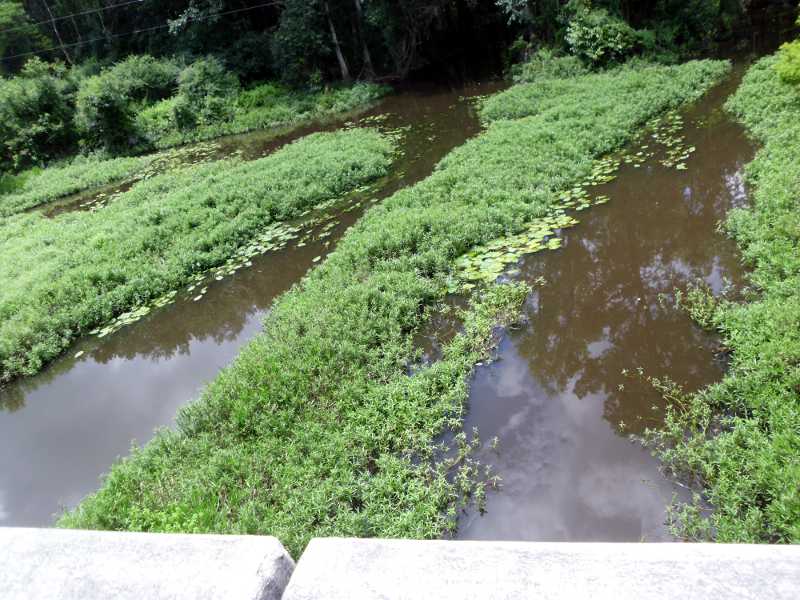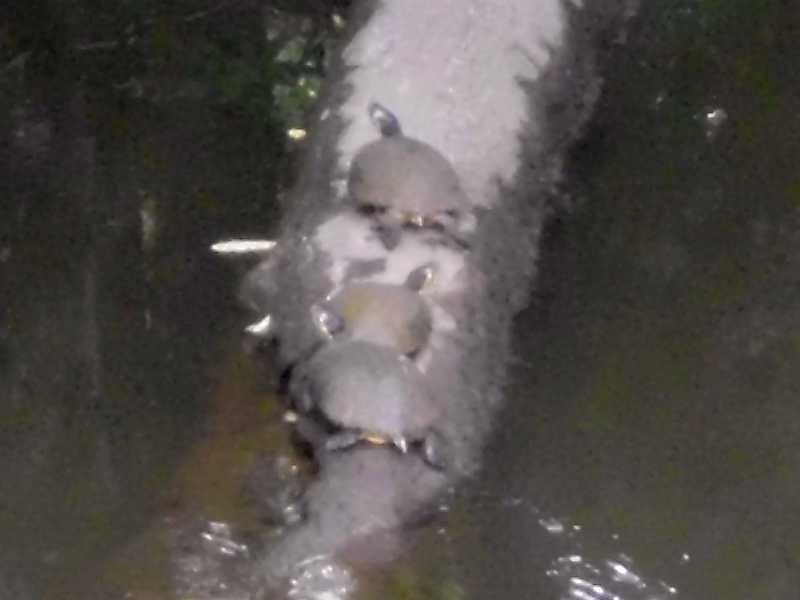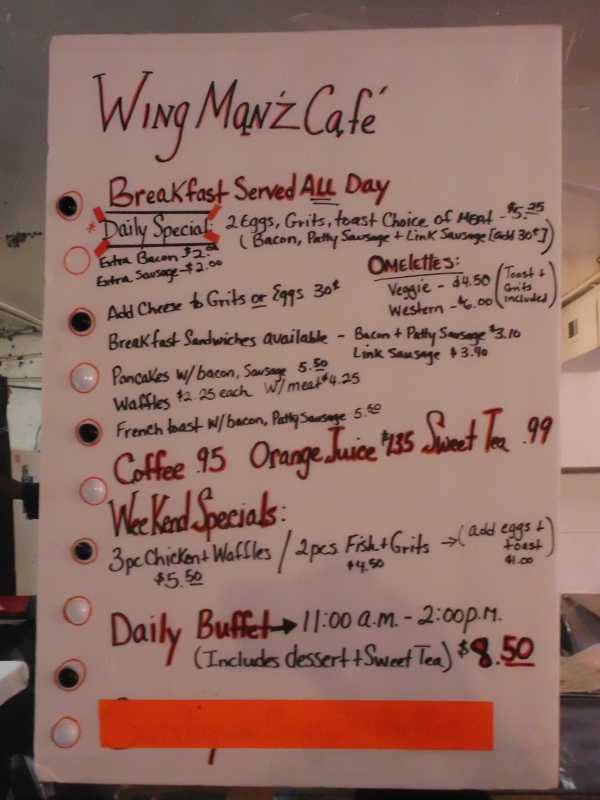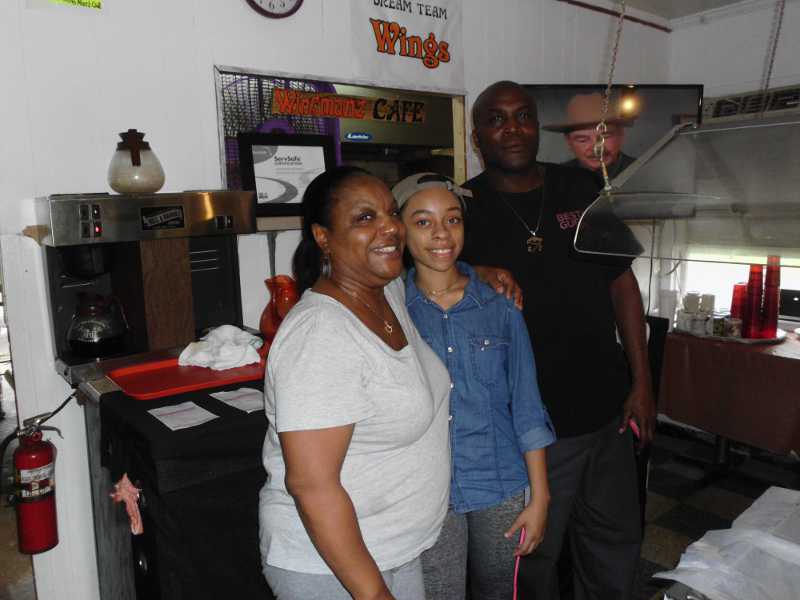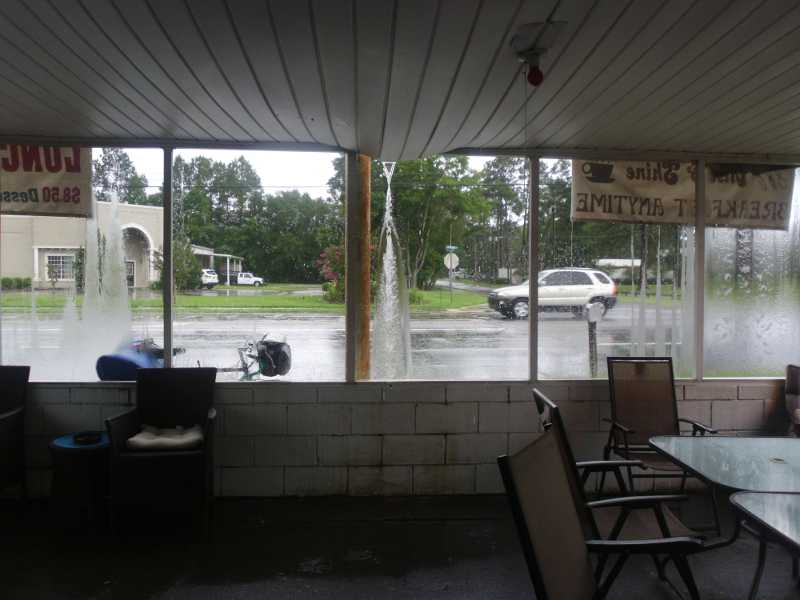 For the next 10 miles, I rode through moderate rain, then it was dry for the last 10 into Marianna. The ACA maps listed two motels for the town, a Best Western, which was further, and the Executive Motel. Although the Executive was the first thing I saw in town, I had learned the lesson from the Western Motel of not jumping at the first thing I saw. So I continued down the street, and noticed that there were two other places. I stopped at one of those to inquire about rates.
That other motel was $50, which I thought was decent for a budget motel, but before I checked in, I verified that they had wi-fi. The proprietor told me that their access point was down, but he would put me in the room closest to the office, and give me access through their private network. I decided to at least check at the Executive Motel, and when they said more than $50, I'd come right back.
So I went a couple blocks down the street to the Executive and inquired. The woman said $40 plus tax right off the bat. I asked whether they had wi-fi and she said yes. I took it.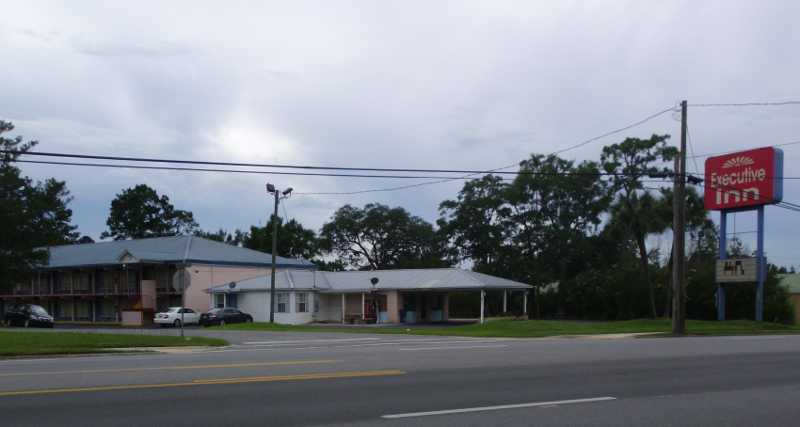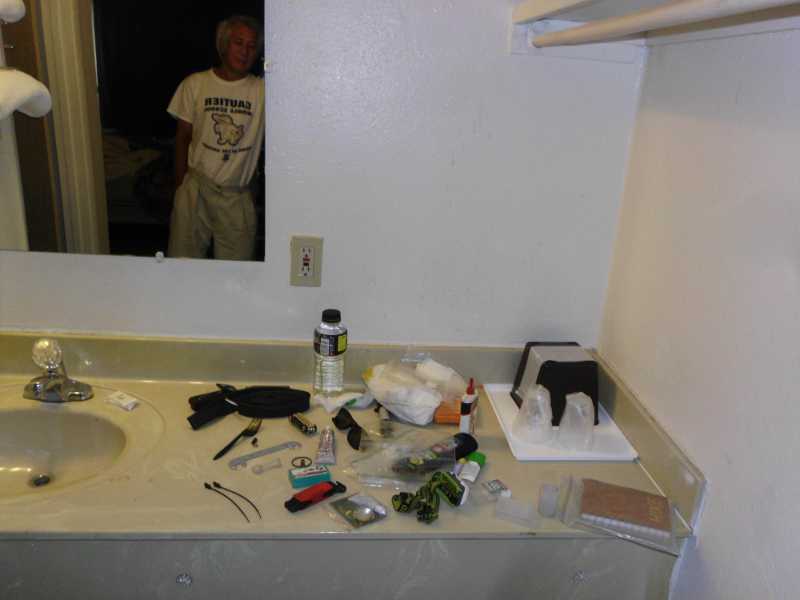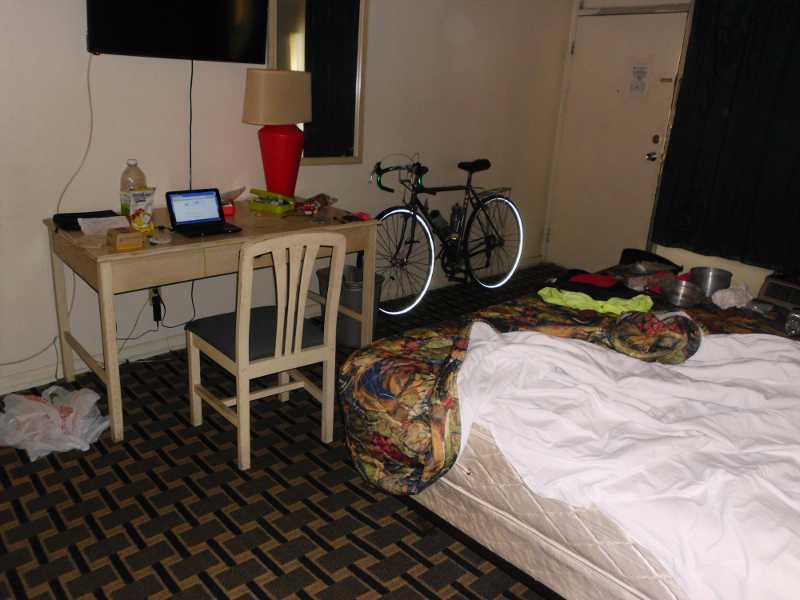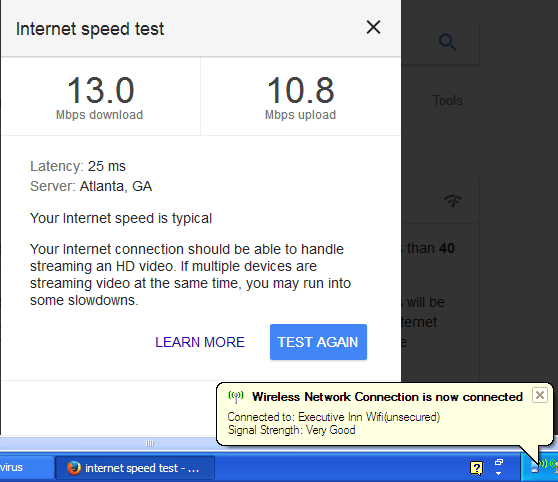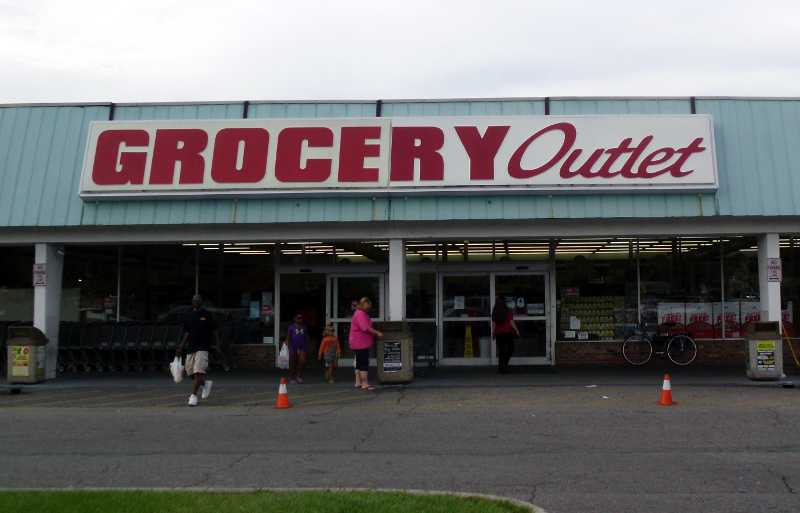 Also nearby was McDonald's. I had a validation code for a 2 for 1 Quarter Pounder with Cheese from taking their survey, so used it. One was my dinner, and the other will be breakfast tomorrow.
Tomorrow will be a long day, if I stick to plan. The goal is Tallahassee, which is over 60 miles.
Miles today: 48.5
(Visited 175 times, 1 visit(s) today)