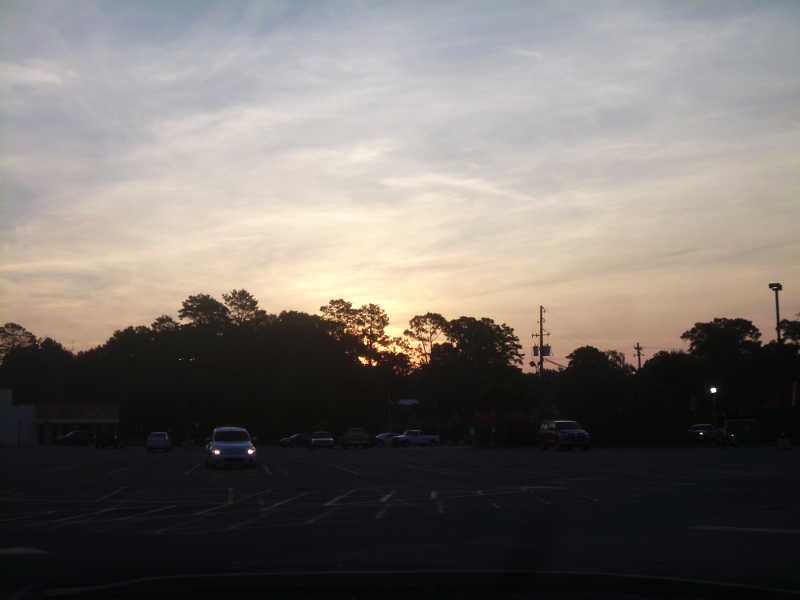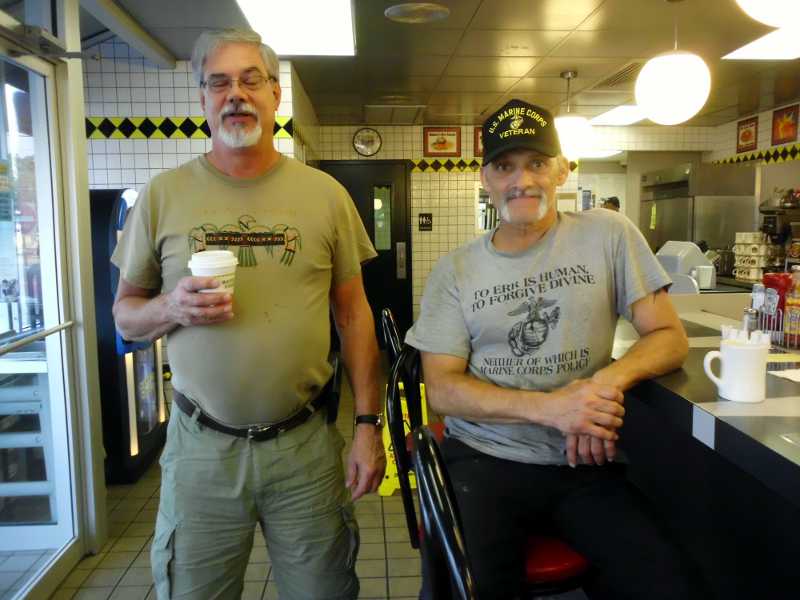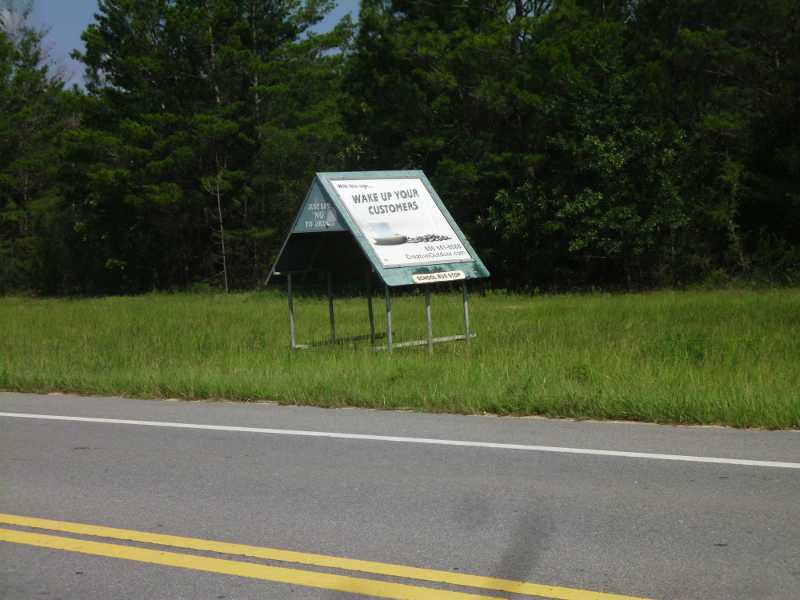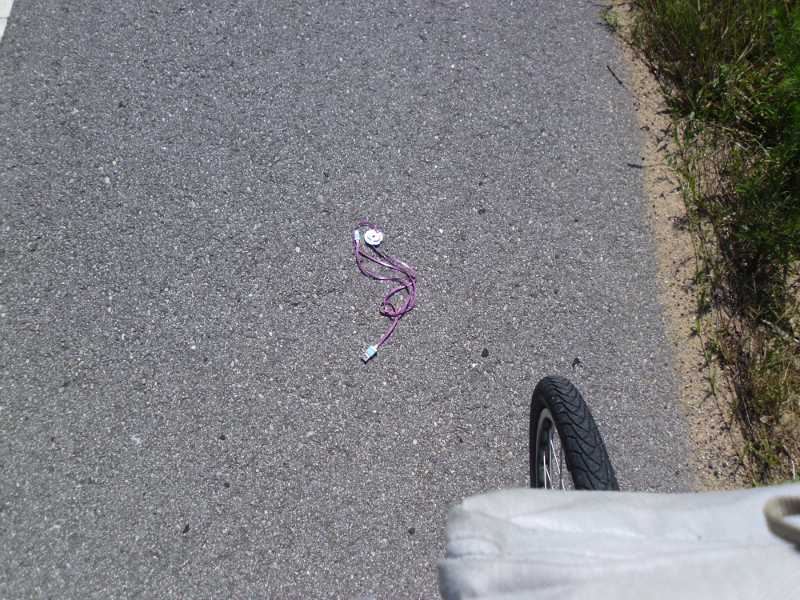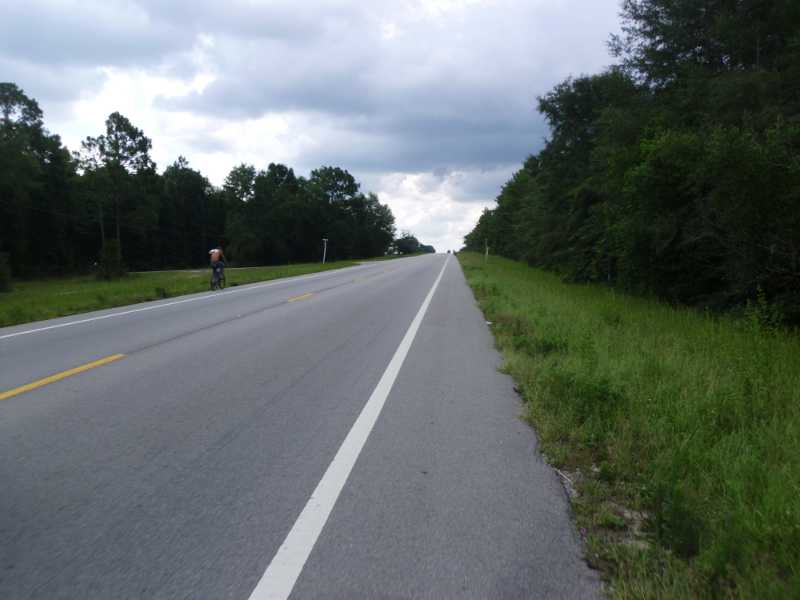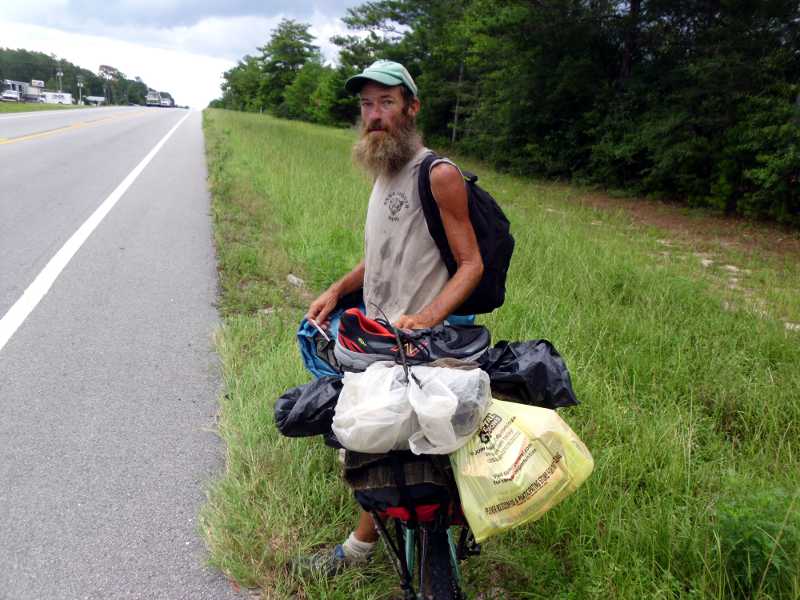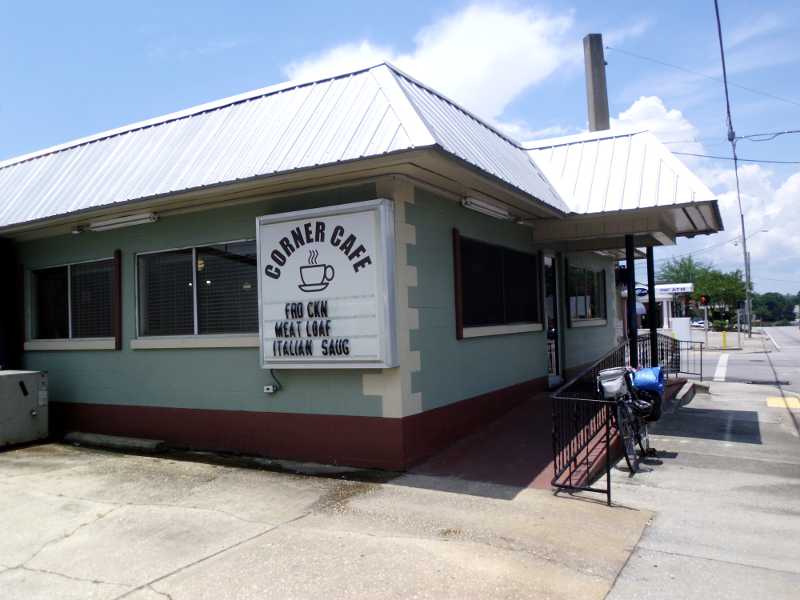 The first thing I did when I went inside was order a giant iced tea (unsweet). I sat nearby, but hesitated to join the family until I cooled down and my sweat evaporated. I ordered one of the blue plate specials, which arrived almost instantly. The family's food took longer to arrive, which gave me a chance to cool down, then join them.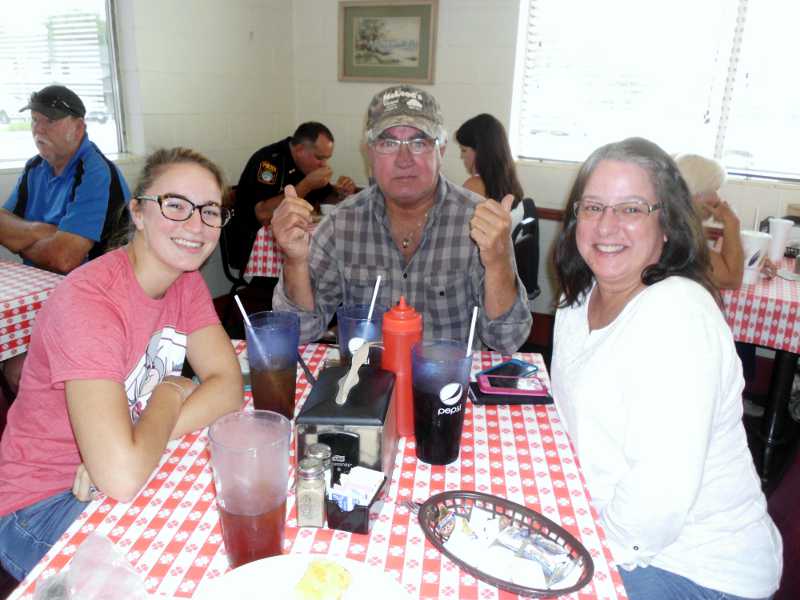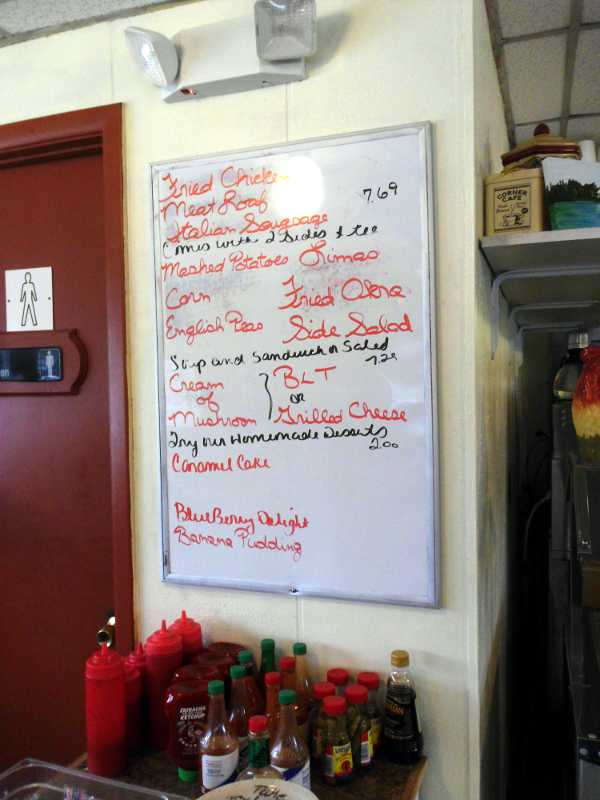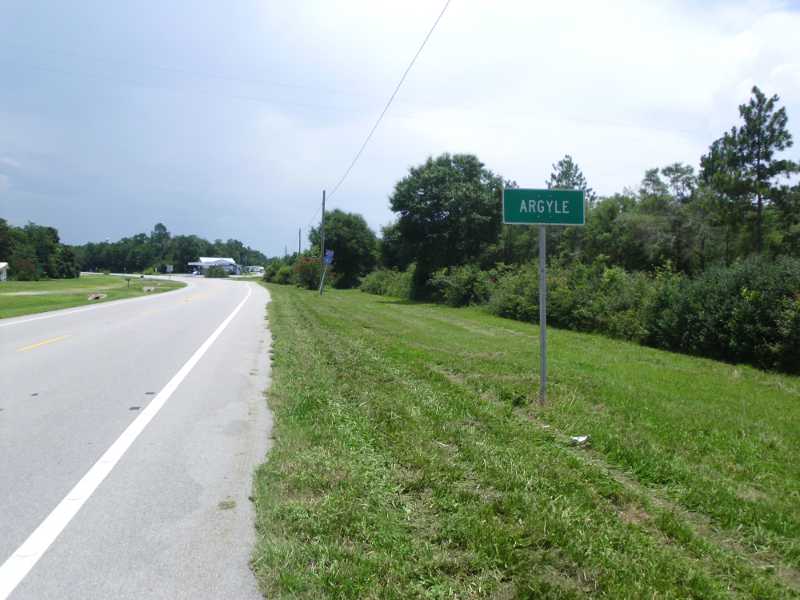 Although it was humid, and the road was wet in places, I didn't get rained on all day. Relatively easy ride, with perhaps a slight tailwind.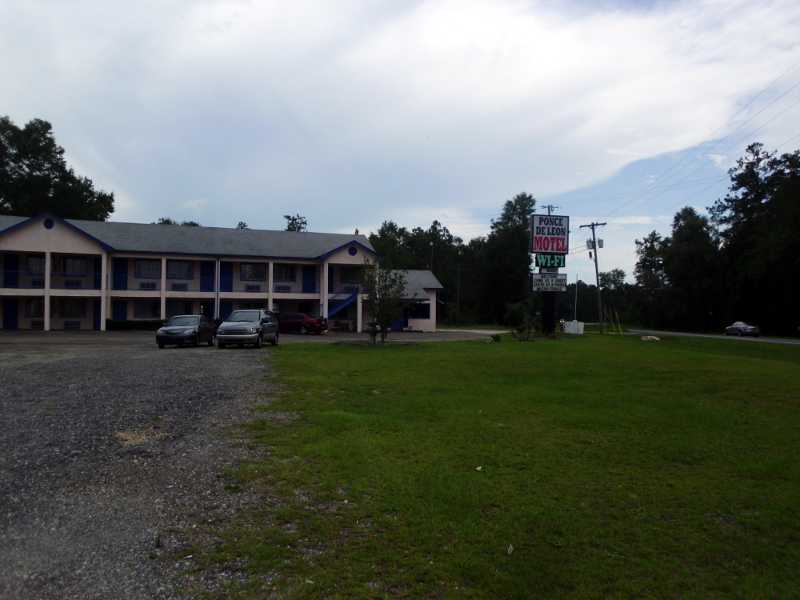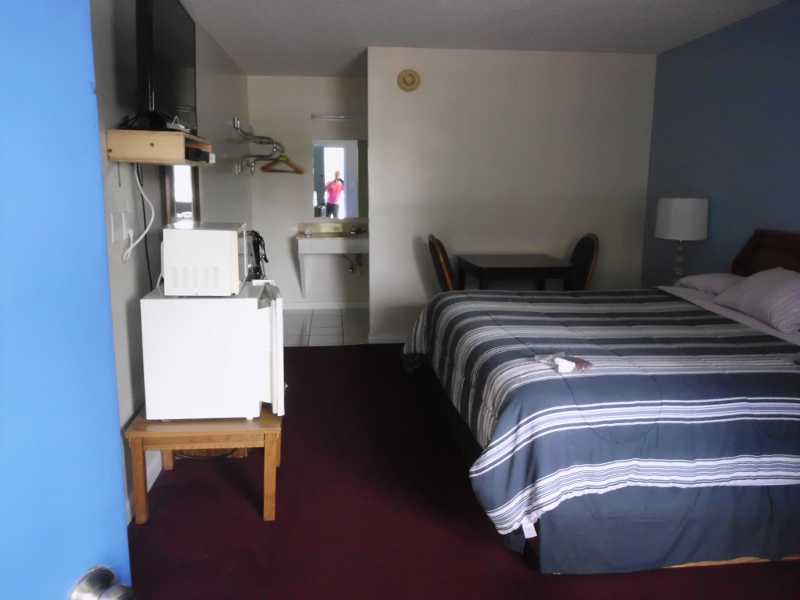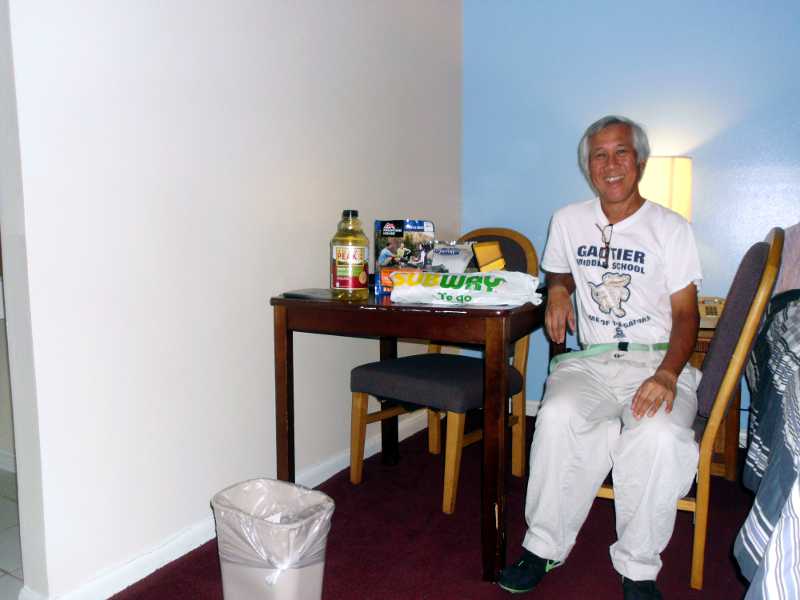 In order to make an Amtrak train, I had to predict precisely how long it would take to get to Jacksonville, which is not on the ACA route. I decided that I could go off-route a few days from now, and follow Hwy 90 directly into Jacksonville. That would put me there exactly a week from now, allowing for a Sunday rest day.
Everything was falling into place. I couldn't reserve a bike space online, so had to call Amtrak. After a 12-minute wait, an agent picked up. Unfortunately, there was no bike rack space on the day I wanted, or any of the days near it. I could box my bike, and check it as baggage. But that would mean I would have to find a box, rent a car in Jacksonville, and moreover, unbox and reassemble the bike in Emeryville to get onto the train segment that does not take checked baggage. In short, forget it.
I'm told that there used to be an Amtrak that went straight across the southern US, but that it was discontinued after damage from hurricane Katrina, and never reopened.
I'll have to make arrangements to fly. And rent a car. And find a bike shop. Jacksonville is an expensive city, so I don't want to stay there too long. Motels are twice the price of what I can get outside the city. Too tired to plan more tonight.
Goal for tomorrow, Marianna. Reasonable distance, but thunderstorms forecast.
Miles today: 43.0 (estimate, cyclometer jarred loose for indeterminate period)
(Visited 63 times, 1 visit(s) today)