The desert birds started their usual singing, and I awoke at 5:30. No one else in my room was up. Although technically a co-ed dorm, it was just guys in my room. I saw that a pancake griddle had been laid out the night before in the kitchen, so I plugged it in and mixed up a nearby bag of Krusteauz pancake mix. Also, someone had left 5 sausages and 2 eggs in the FREE bin in the refrigerator, so I cooked those, too.
Elaine got back from a walk, and took a couple pancakes. She was a vegetarian, but not the kind who was fussy about food prepared on a griddle where meat had been nearby. She accepted an egg. Before she left, she gave me a hug and wished me well. Some people just radiate positivity, and Elaine was one of those.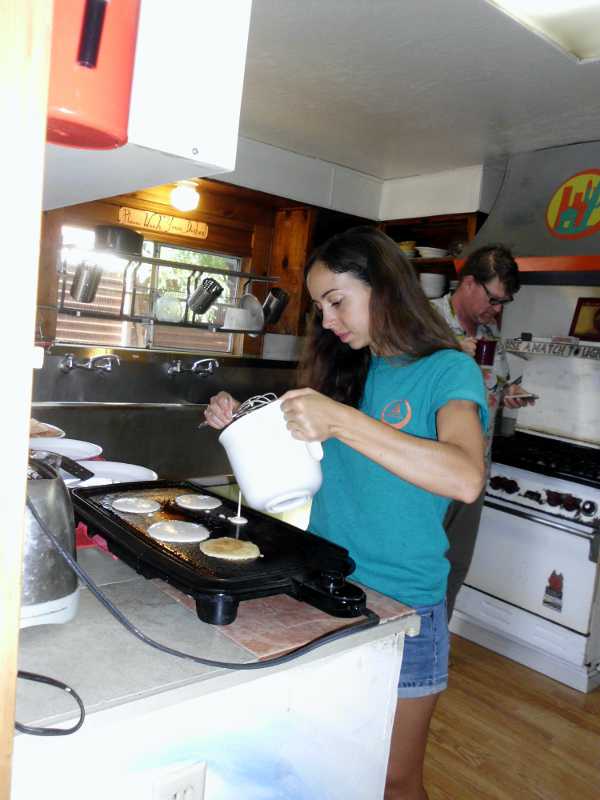 If making miles was a priority, I would have left earlier than 9:45 am. But I count it as well worth it to stay and socialize over breakfast. That was the whole reason for going a few miles out of the way to the hostel in the first place.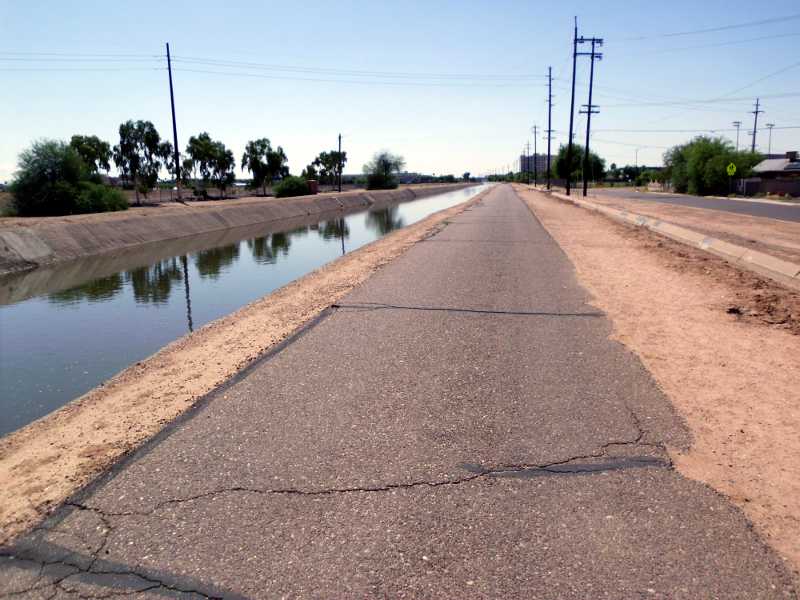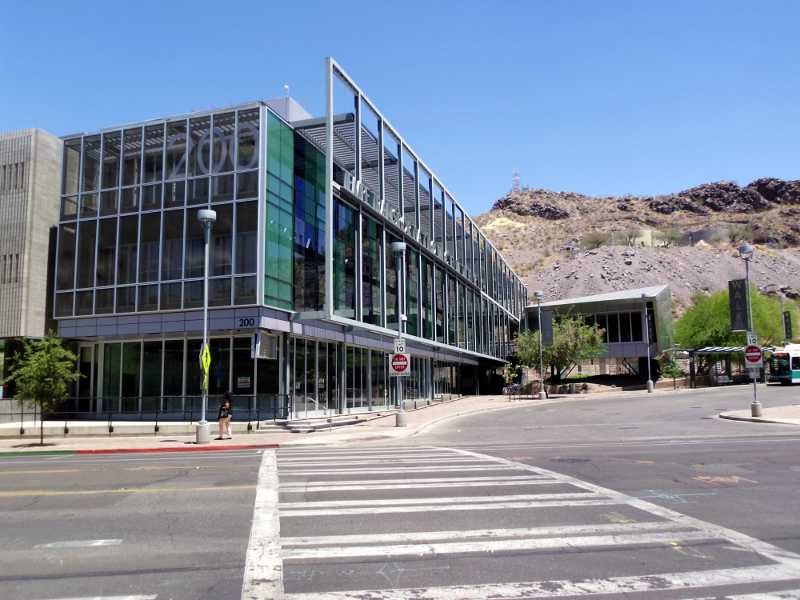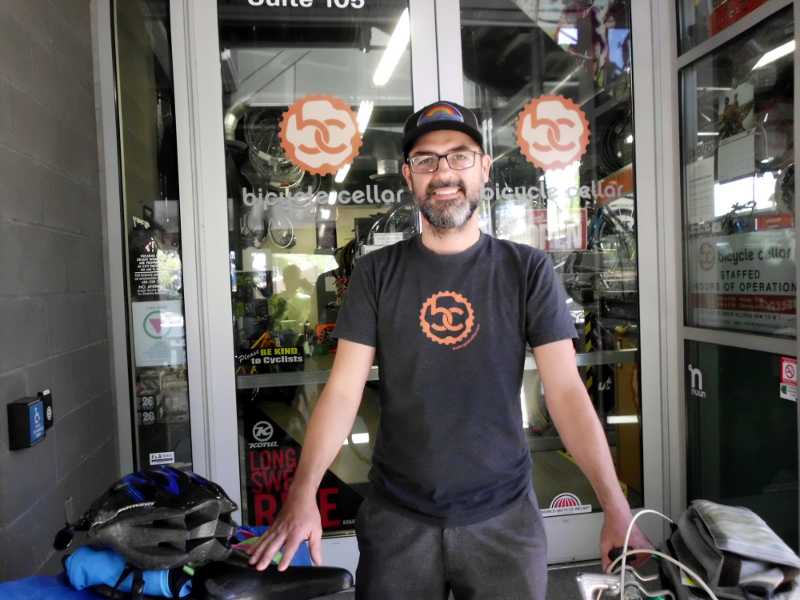 One thing that I learned on previous tours is that when the road is perfect, and I'm sailing along like a rocket, I should stop and make sure I'm going the right way. Fast and easy is not automatically the same as right. (I once went 40 miles the wrong way with a tailwind). There are larger applications to life in general, which I leave as an exercise to the reader.
At one corner, I met Brenda, a 50-60ish woman looking for spare change. We were crossing the street in the same direction at the light. She couldn't walk fast on account of a spinal injury. I really wonder if it was an accidental encounter. Had I taken the standard Adventure Cycling route rather than Tom's recommendation, I would never have met Brenda, and would never have had the chance to help someone in need. I was so thankful for that opportunity to give back, a bit of the kindness shown to me in the dry valley before San Miguel. In the valley, I had a bunch of twenties in my wallet, and credit cards. All useless when I ran out of water in the middle of nowhere. The trail angel that came by gave me a whole gallon, probably at no great cost to himself. But it meant the world to me. When I met Brenda, a couple bucks was no great cost to me. It was a tip for a meal, if that. But it was enough for her to get her bus pass.
Shortly thereafter, I was stopped on the curb, when a walker asked me if I knew where Lindsay Rd was. I told her I was from out of town, and didn't know. But then, I remembered that I had my route pre-loaded on my android. I zoomed in, and it showed Lindsay as the next cross street. She then said she was looking for Hope (honest, that was the street name). It didn't show on my map – might have been one of the small side streets. So I couldn't give her Hope, but told her that I bet one of the students at the High School's Bus Stop across the street would know.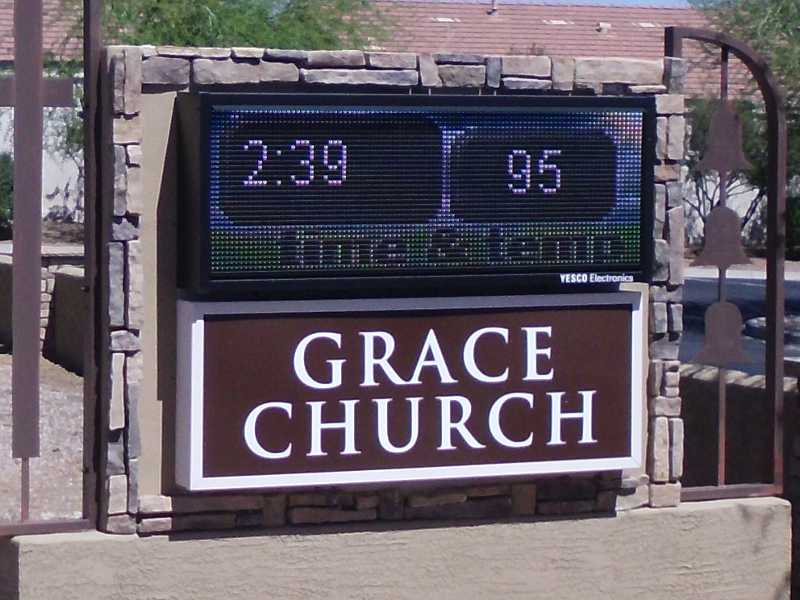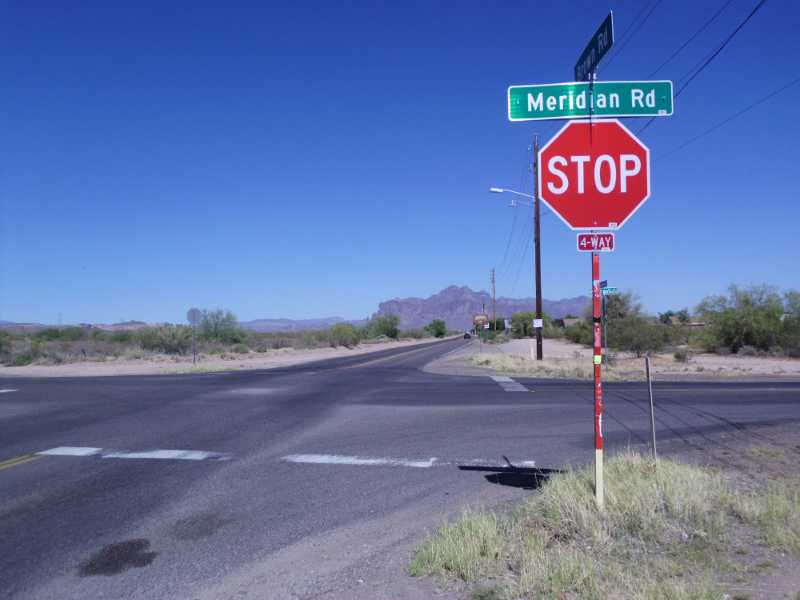 The Phoenix metro area is huge. Surprise blends into Phoenix, along with Tempe and Mesa. It took me 2 days to cross it. They could have a double metric century just by riding from one end of the city to the other and back.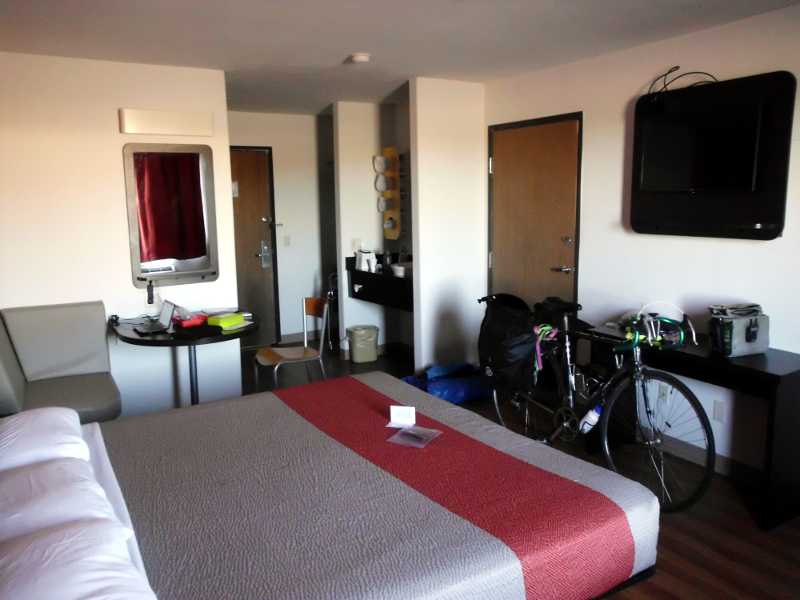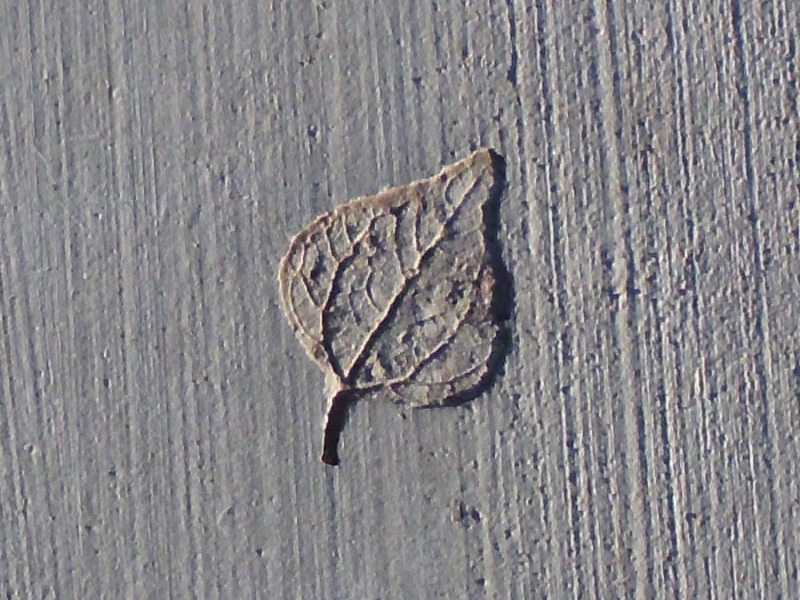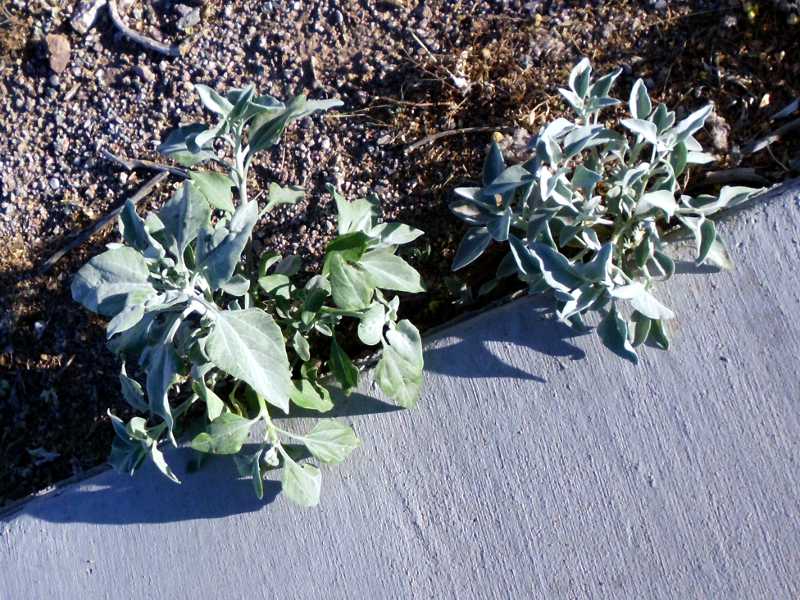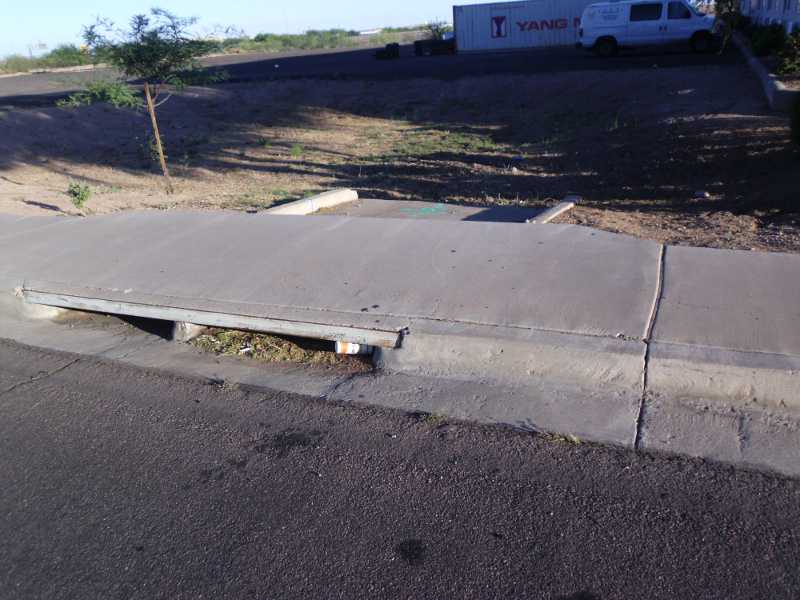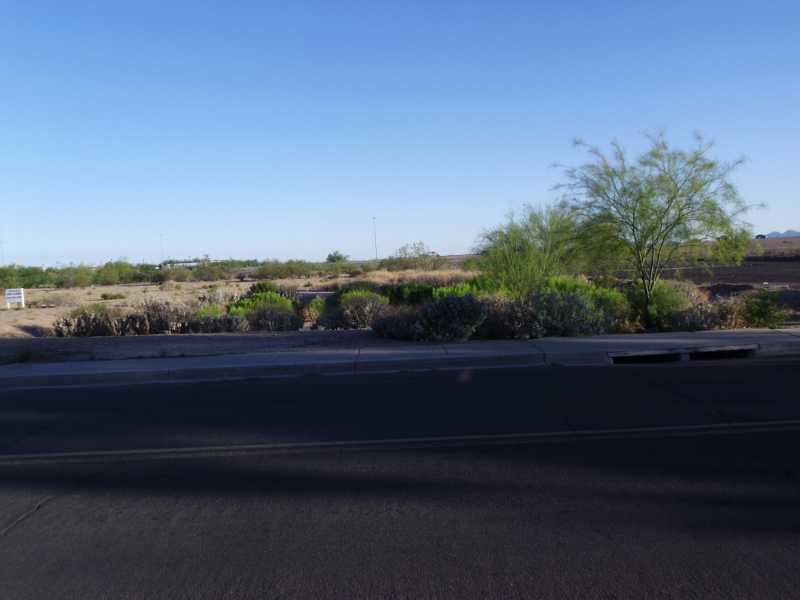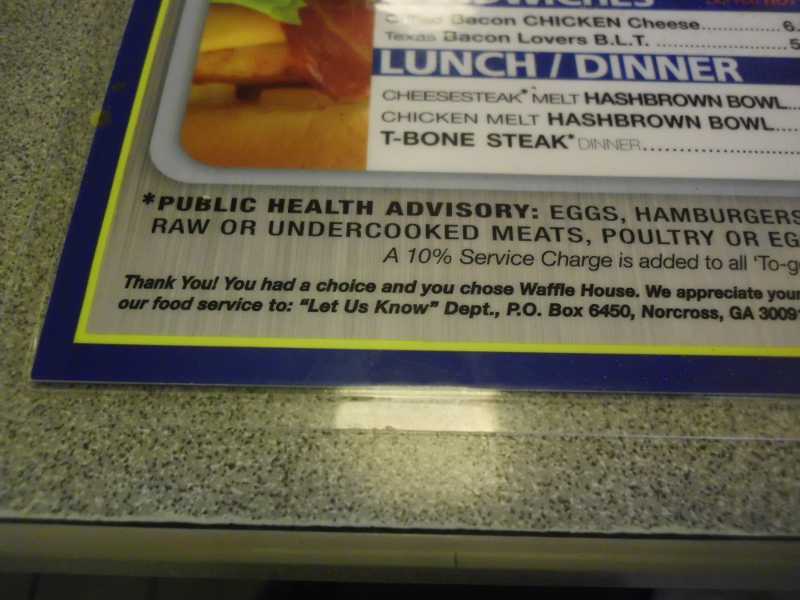 Outside the restaurant, I met the couple that had been sitting in the booth next to me. They owned Apache Junction Flowers, a florist that I had ridden by on the way into Motel 6. I regretted not making conversation in the diner. Would have been fun to talk with locals about the town and the road ahead.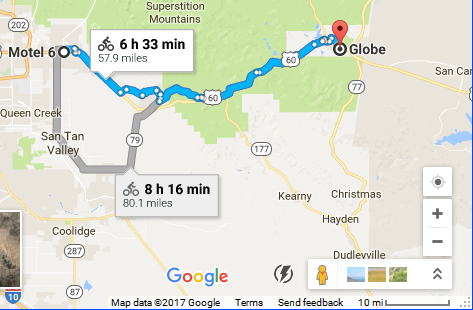 Miles = 41.3
(Visited 87 times, 1 visit(s) today)