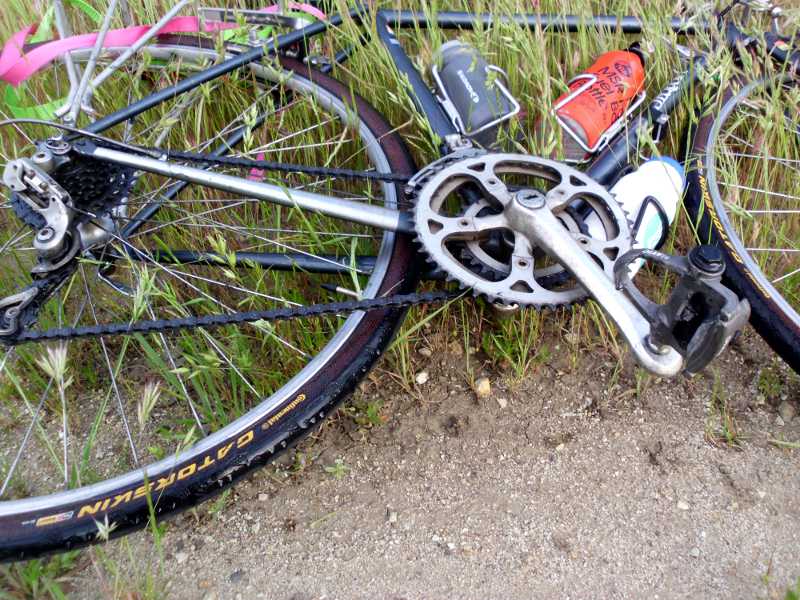 I woke at 5:30 am to a bird chirping, but it was still dark, so snoozed another 15 minutes. Normally, I would only say grace before a full meal, but that dawn, I gave thanks for a cup of water. Thank you that the spot was dry and level, and it didn't rain. Thank you for the quiet road, with no cars overnight. Thank you for the sounds of nature, like the coyote serenade throughout the night. Over my breakfast of an energy bar, dried yellow jack and half a bagel, it was the best sunrise service I had ever attended. And the sermon was a gallon of water, delivered by Trail Angels.
I hit the road at 7:18 am. The first mile or two was so steep, in my weakened condition, not only did I have to walk the bike, but had to rest from walking. After that, it was a downhill so steep and winding, that my hands were straining from dragging the brakes. And then, rolling terrain. It was the valley of Indian Valley Road. I didn't have to walk the bike, anymore, and in fact, went the 25 miles to San Miguel on just one bottle of water. God allowed me to arrive at 10 am.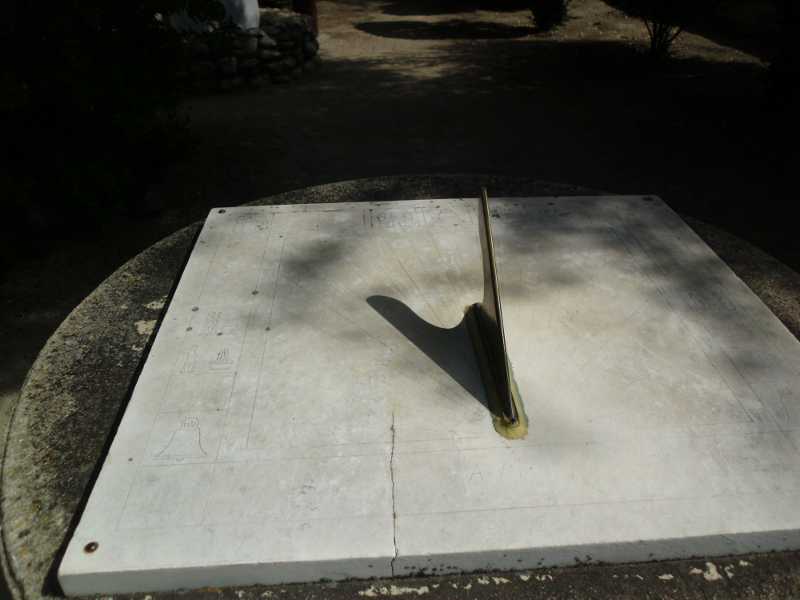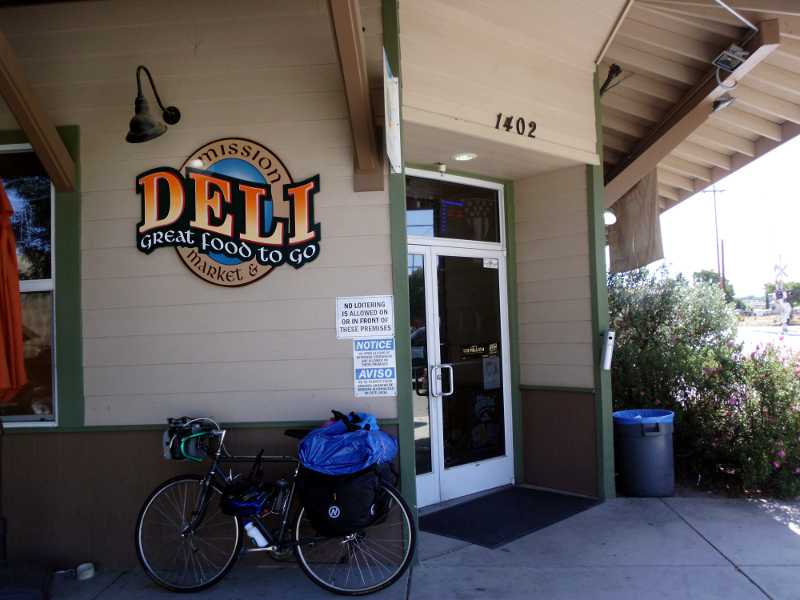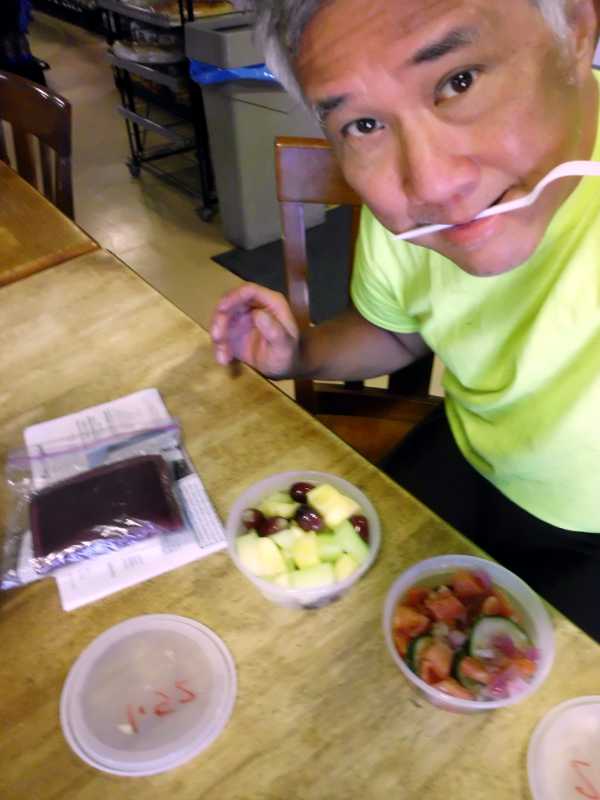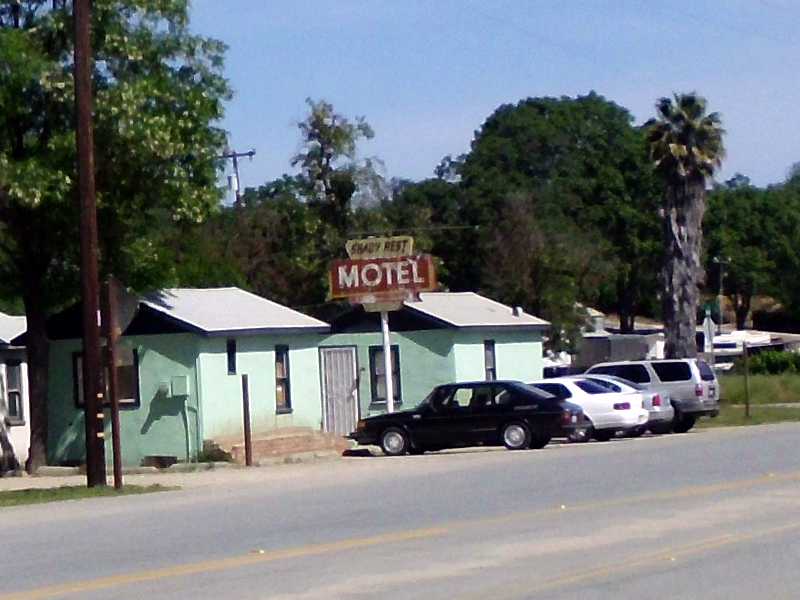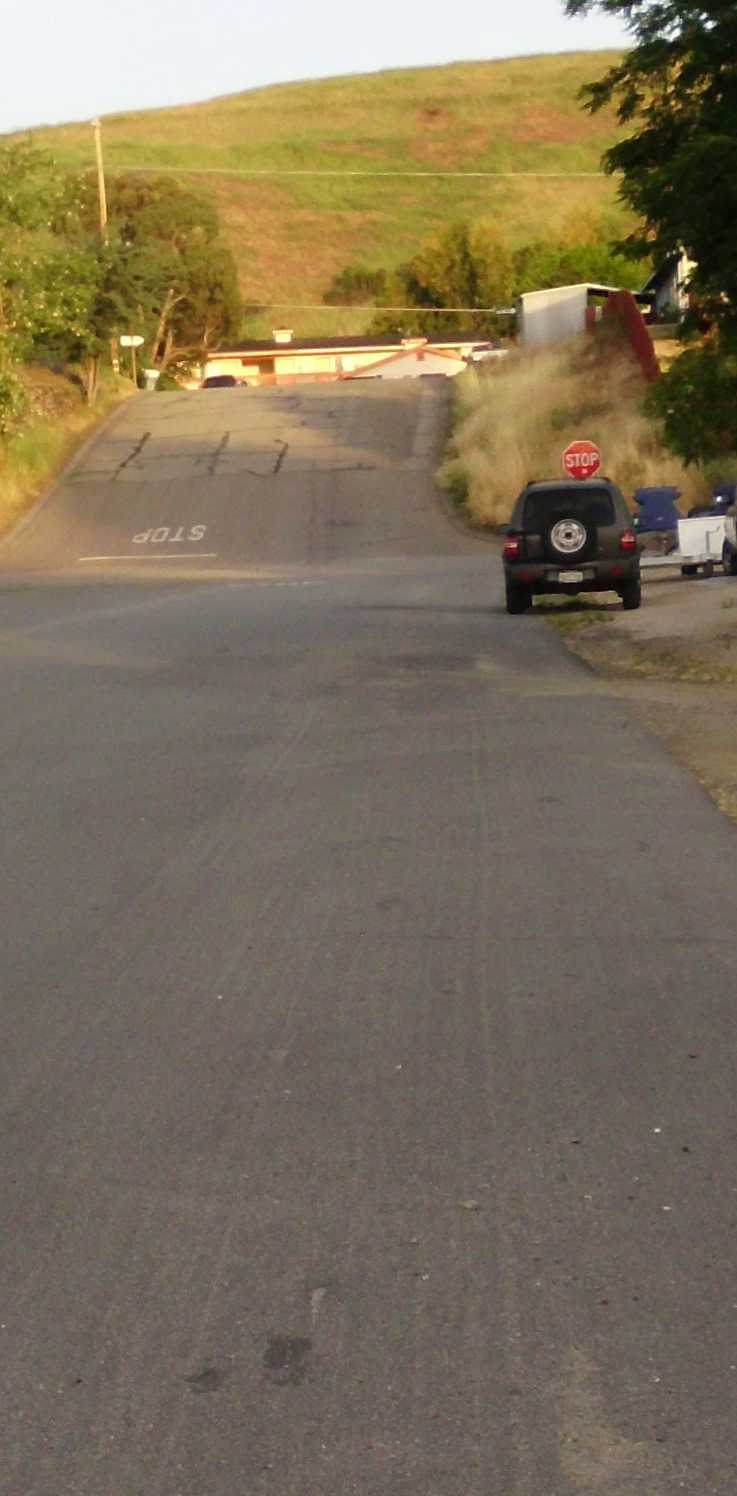 I texted Merrianne to let her know I was all right. She's not the worrying type, but she is the praying type.
Mission San Miguel, is, of course, Roman Catholic. At the gift shop, they said they were low key, and I'd be fine attending in cycling clothes. Although I am not Roman Catholic, so not familiar with all their procedures, it was fine. We worship the same Lord. I found myself getting very emotional and choked up at times, maybe just in immense gratitude for making it out of the dry hills.
After the service, I checked into the Western States Inn. Only $66, so I didn't even ask about AARP discounts. I got room #12, a nice cool one in the corner, on that hot day. The first order of business was to start batteries and devices charging. Then I went to lunch.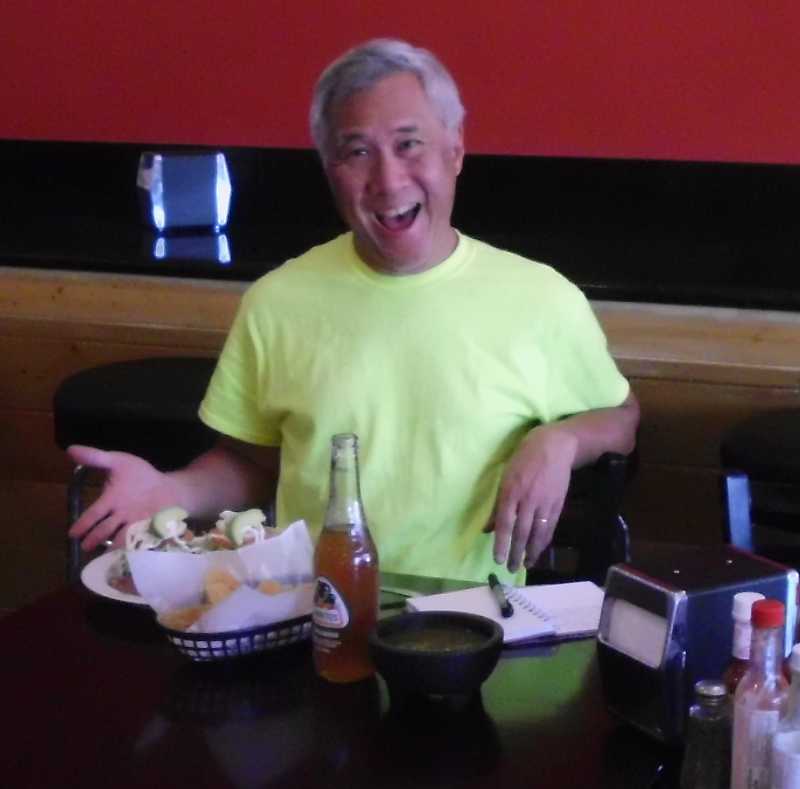 Back at the room, I took a shower. As I was alone, there was no need to put on any clothes afterwards. I decided to take a nap at 3:30, and didn't wake up until 6:30. At that hour, it was cool, with a strong wind blowing. I went back to town a final time, for supplies. The clerk told the guy before me that breakfast burritos were on clearance, $3.49 in the morning, now 2/$1. The other customer didn't want it, but I sure did.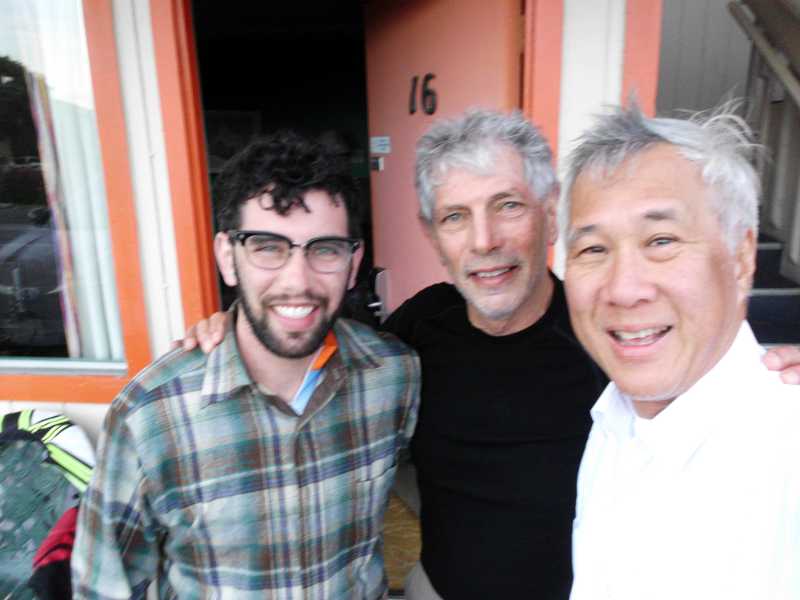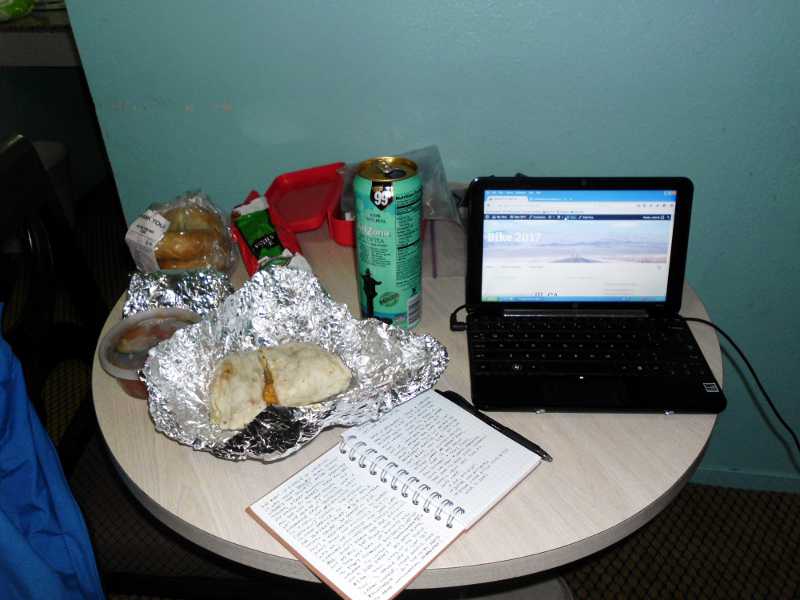 Miles: 27.0
(Visited 65 times, 1 visit(s) today)