Harder day than usual.
Not very overcast, meaning it was hotter.
No towns until almost the end of the day, meaning I didn't get to meet people along the way.
Only one long climb, but the distance was still long
My SD adapter broke, so I can't upload pictures
The only people I met were in the morning, before even starting. Dave and Shirley from Cypress, TX (near Houston) were having some morning coffee outside the store. They were staying nearby, but came to use the store's wi-fi so that Dave could check his email. I got a picture, but will need to get another adapter to upload it.
Update: okay, I got the adapter. Here are the pictures.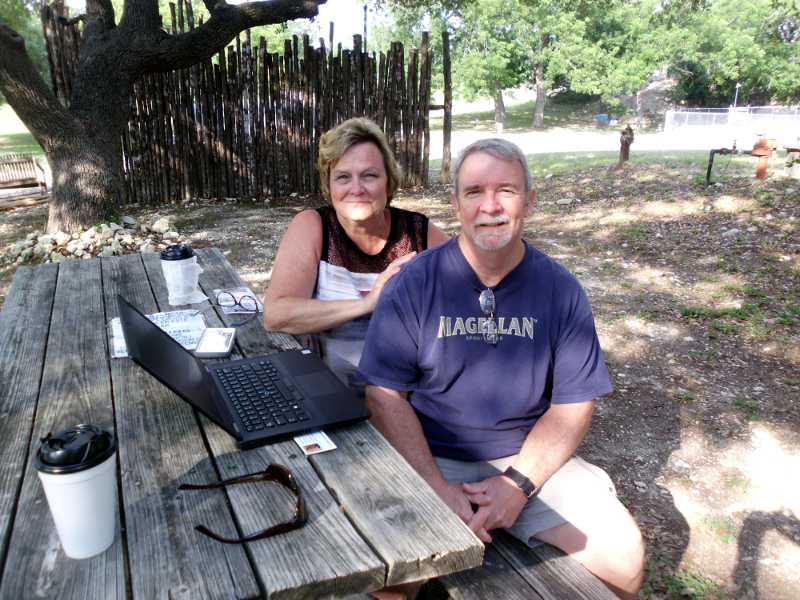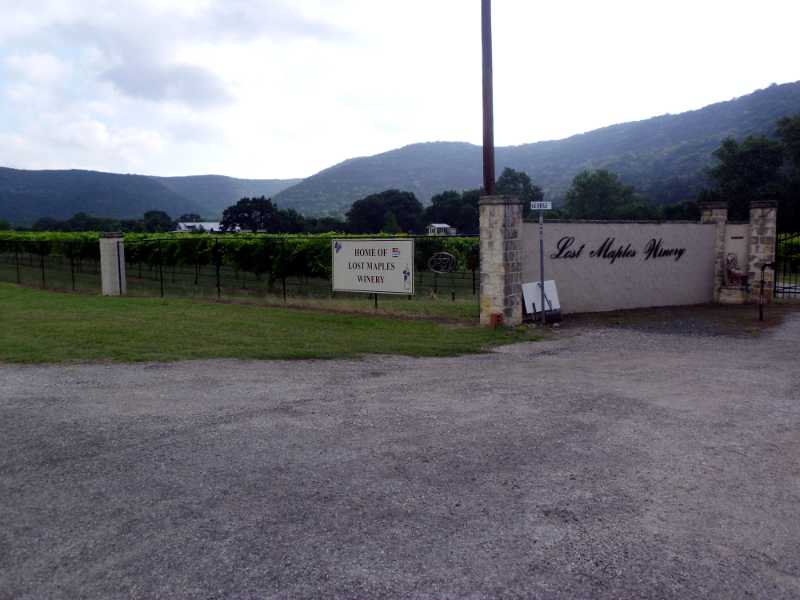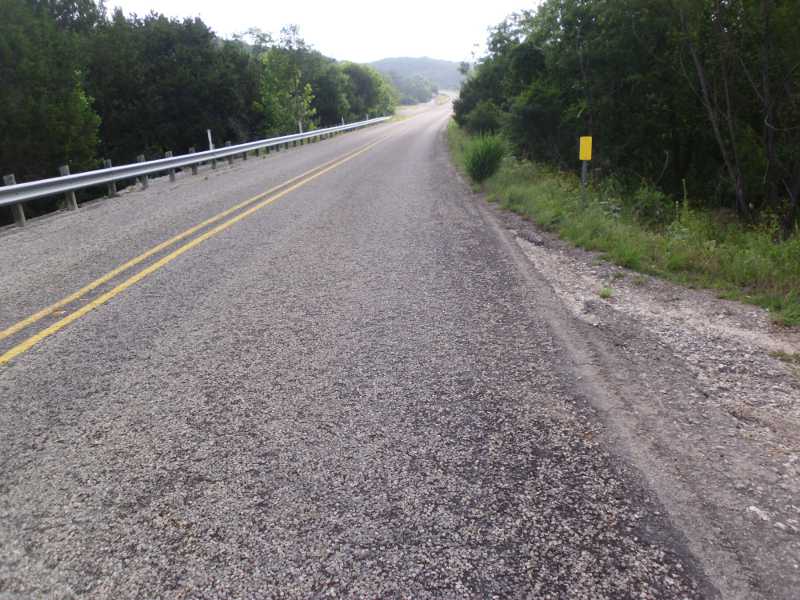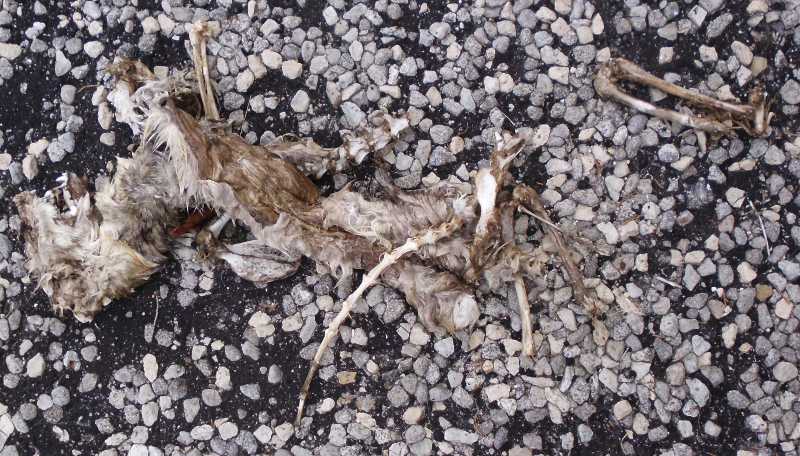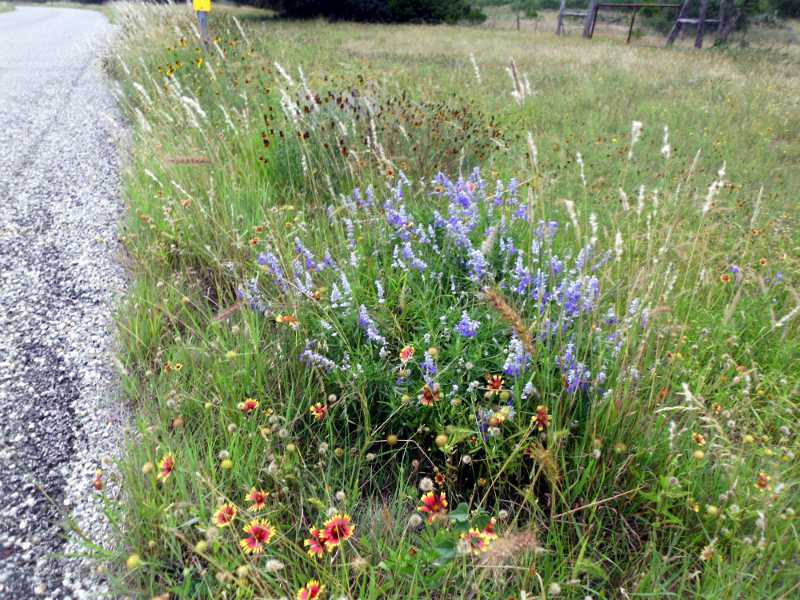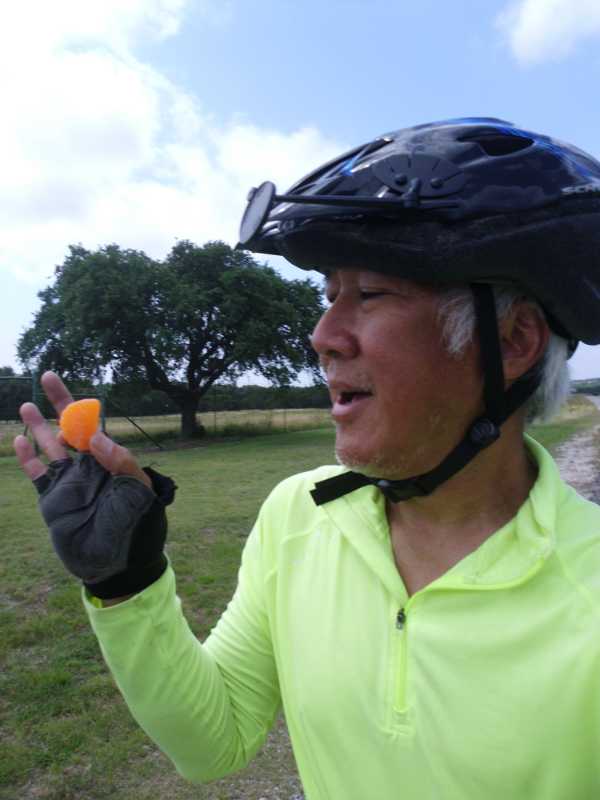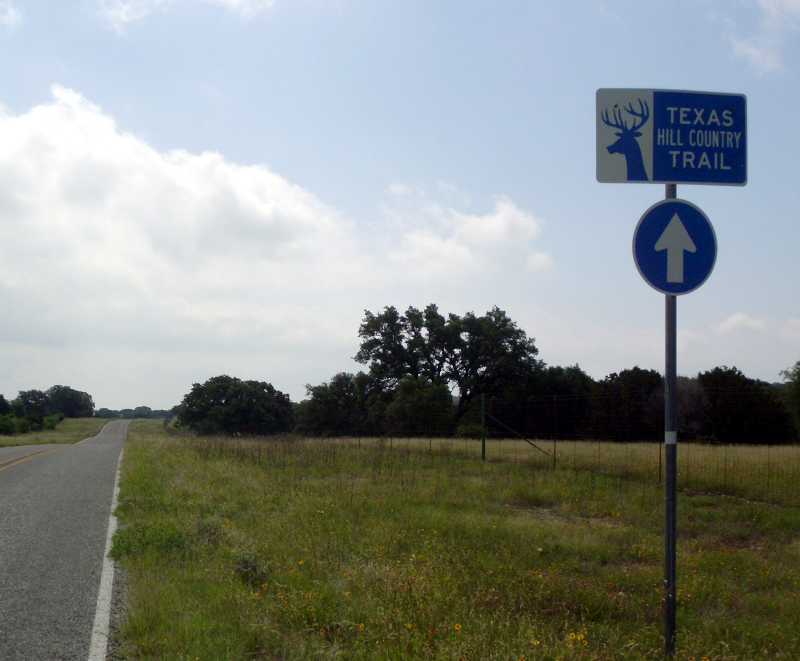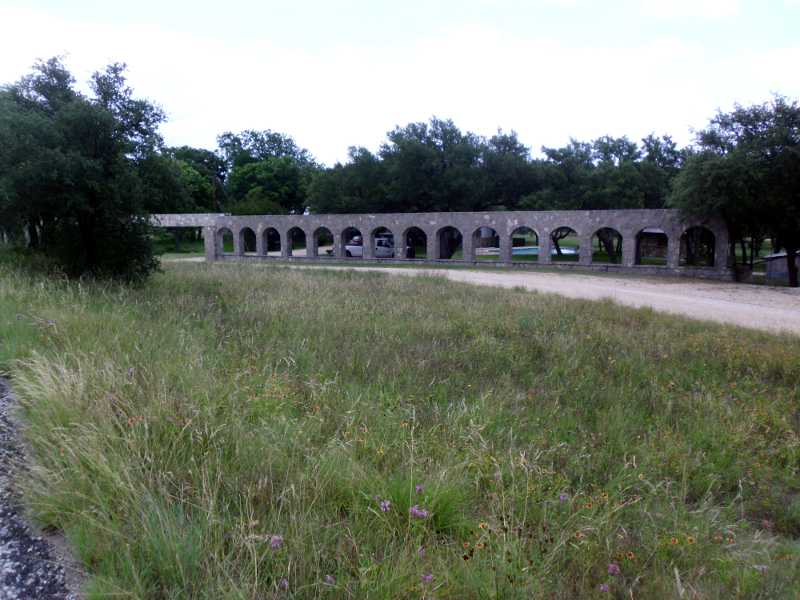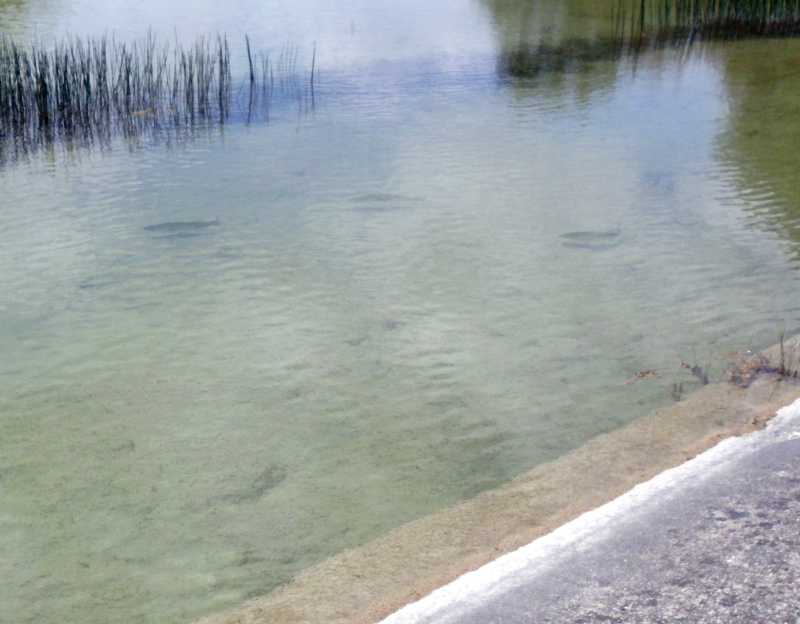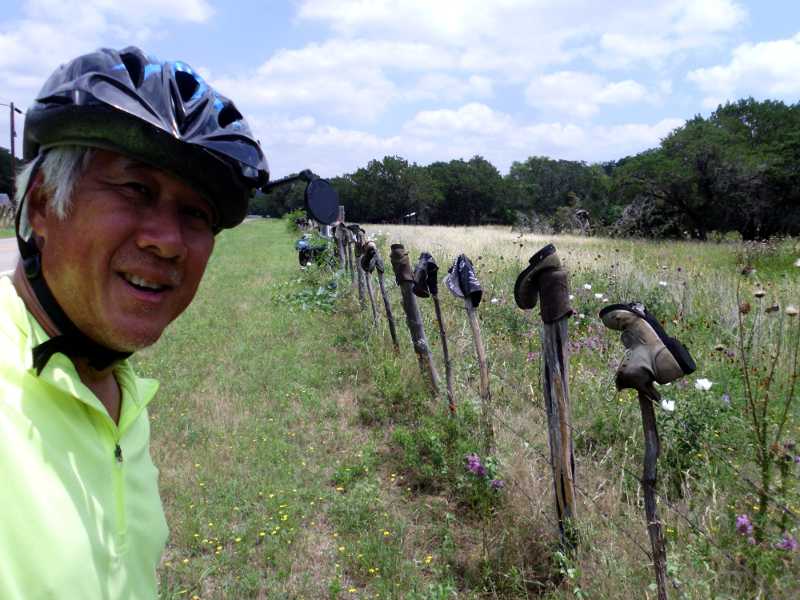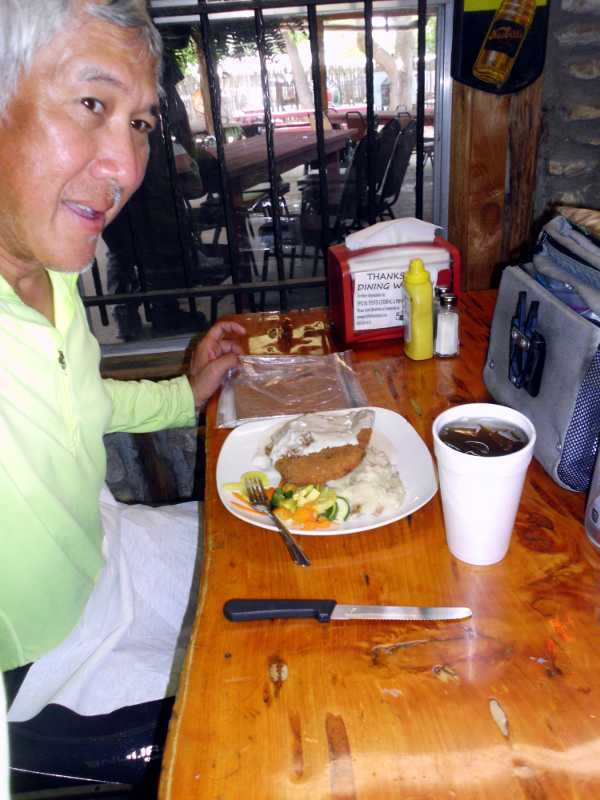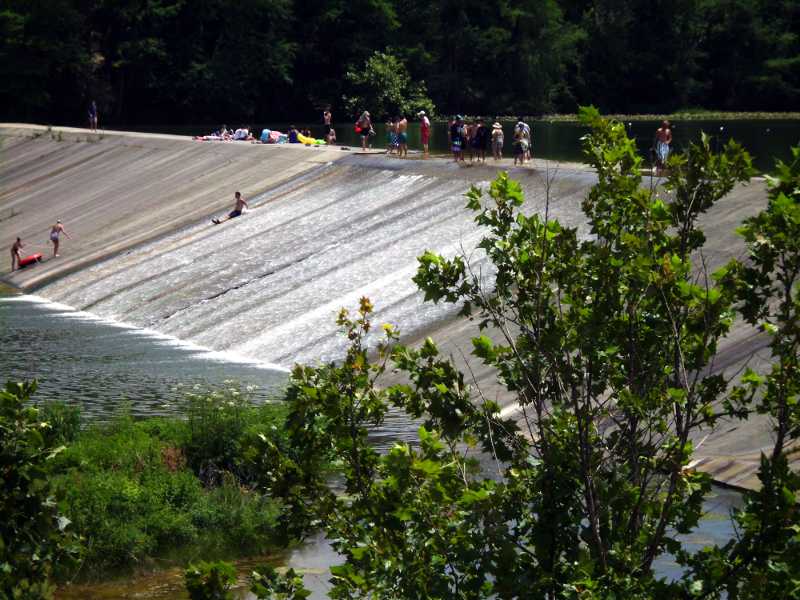 I got into Kerrville at about 4 pm. For some reason, Adventure Cycling follows a serpentine path around the city. My guess is that they were trying to avoid street traffic, but I got lost with all the turns in quick succession. Finally, I just used my android map to get back to highway 27, and stopped at a gas station store. There, I asked the person at the counter where all the motels were. She said on highway 16, which was easy enough to find.
At first, I went to the Y.O. Ranch Resort (listed on the ACA map), but as soon as I walked into the lobby, I suspected it was too fancy. That the lobby resembled the ballroom that Cinderella went to should have been a clue. I asked anyway how much it was, and the front desk confirmed that it was $103 plus tax for one person. I went back down the street to the Lone Star Inn, which looked more humble.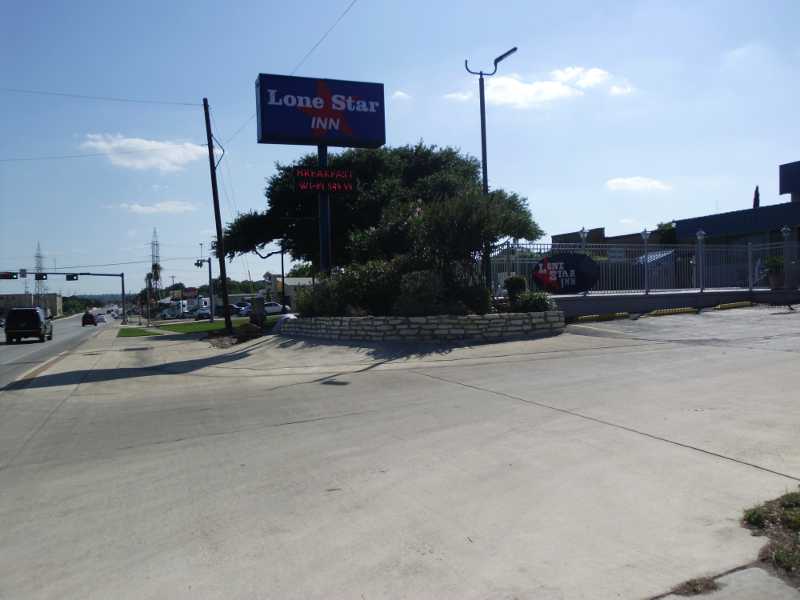 The A/C is pretty weak, but the room is liveable. It was 85 degrees outside as of 10 pm. I have had the A/C on full since I got here, and it's 75 inside, according to my thermometer on the floor. If I stand up, my head is in warmer air. The wi-fi here is slow, probably because there are a lot of other people on it. It's sufficient, especially since I have no pictures to upload. Okay, so the room may not rock, but the toilet does. Every time I sit on it.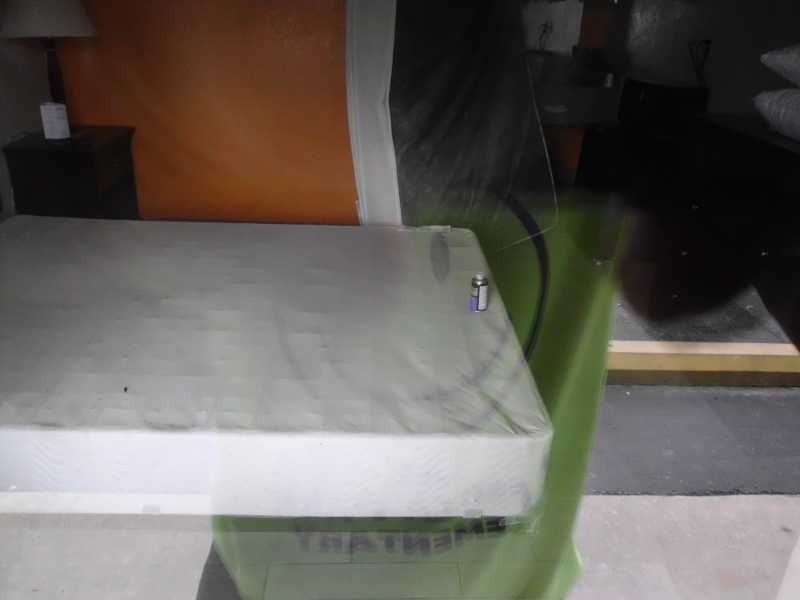 I'm still pleased to have saved $50 over the other place, and would do it again.
Tomorrow, it's 21 miles to the next city, Fredericksburg. The next after that is another 45 miles. If everything was lined up and I got an early start, I could make it to the second city. But tomorrow, I'll need to go to Walmart to look for a new SD adapter. Funny how such a small thing can disrupt an entire day.
Miles today: 55 (estimate, cyclometer battery jarred loose on a bump)
(Visited 128 times, 1 visit(s) today)