As this was supposedly going to be a very average day with 33 miles of riding, I took my time. Robert has a unique work schedule. He goes to work nearby, but every few hours, comes home to take care of his mother. He gave me a key to the house so I could walk out to errands in the morning.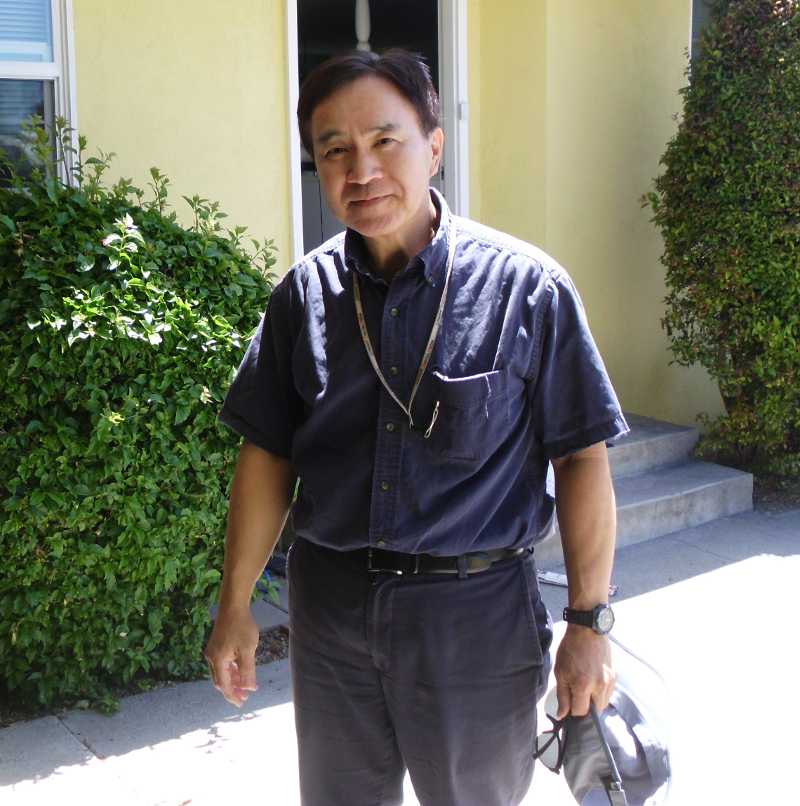 Since Robert doesn't have broadband at his house (he uses his phone as an access point), I went to McDonald's a block away, for a delicious breakfast, as well as blog work.
The next order of business was to find real athletic shoes, as I was just going around in kung fu shoes.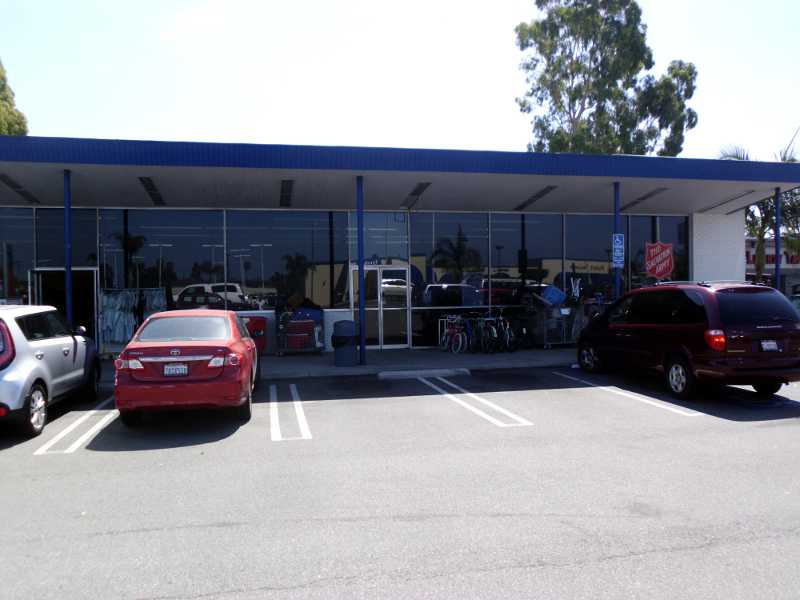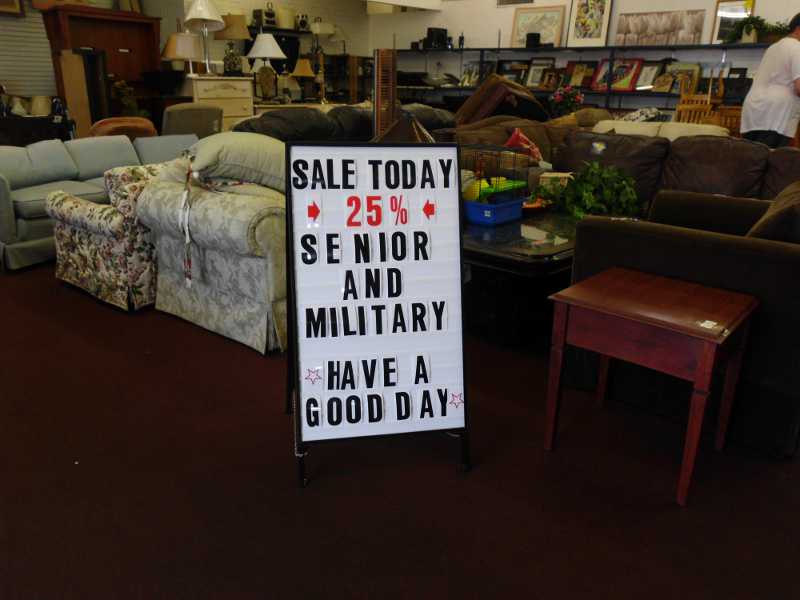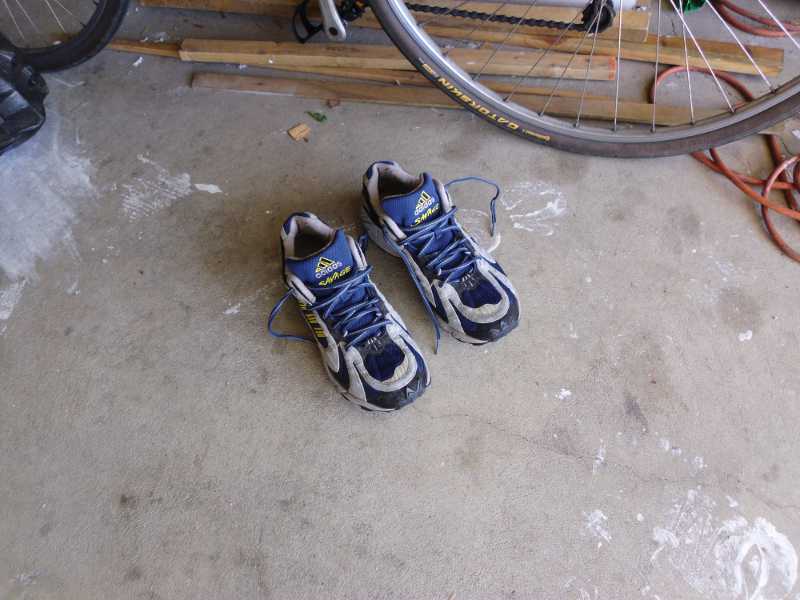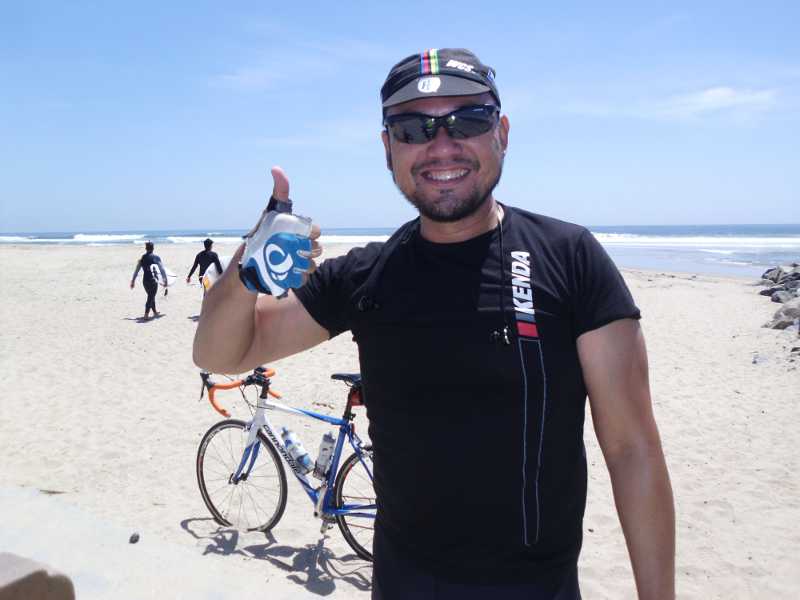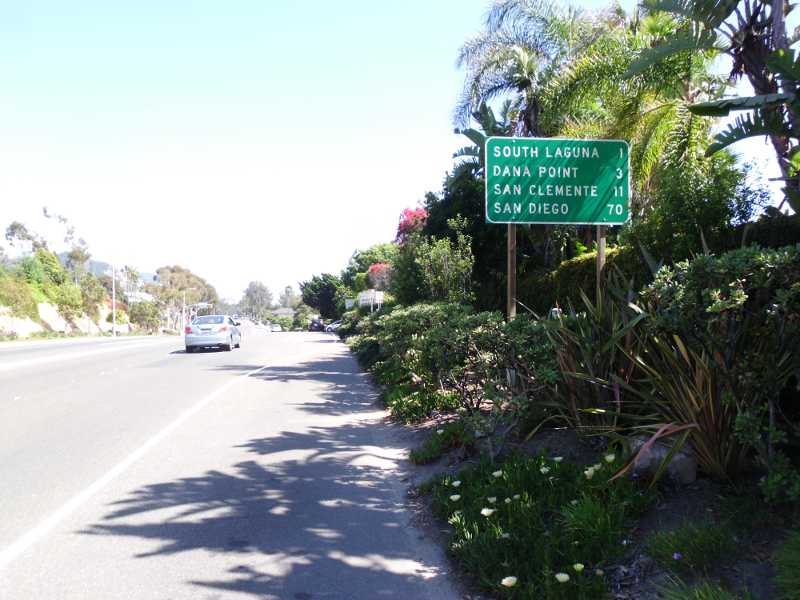 Laguna Beach should have been called Laguna Hills. It was brutal climb after climb. Drivers were courteous.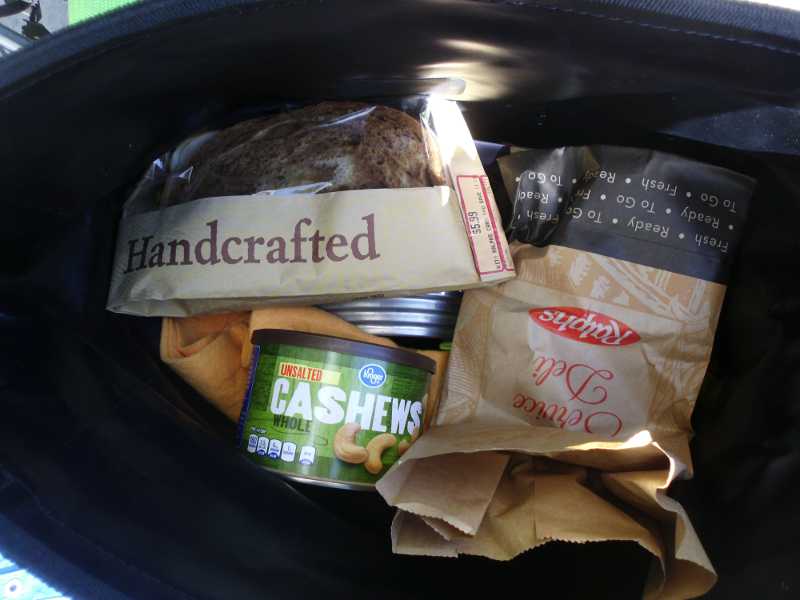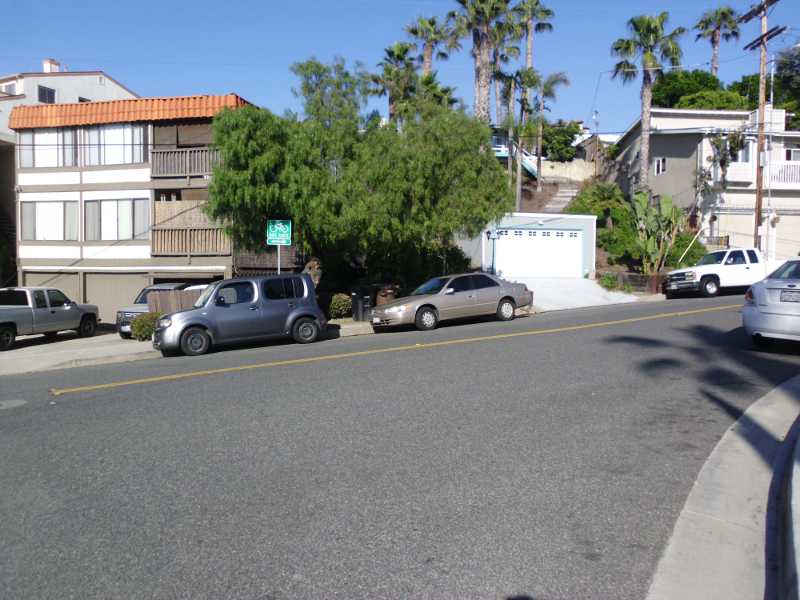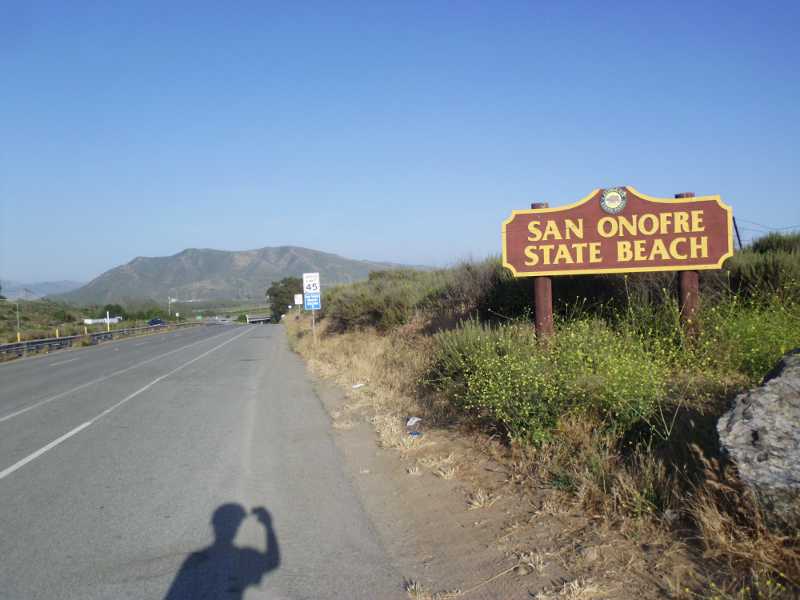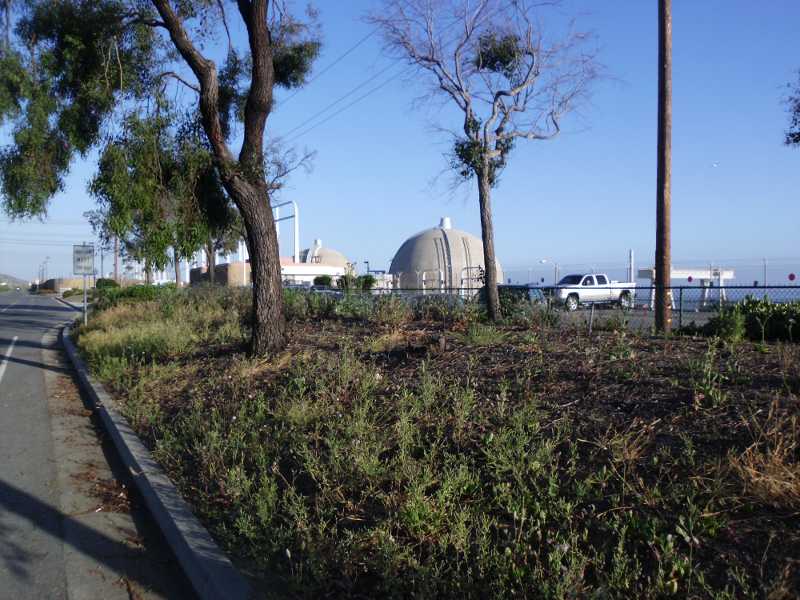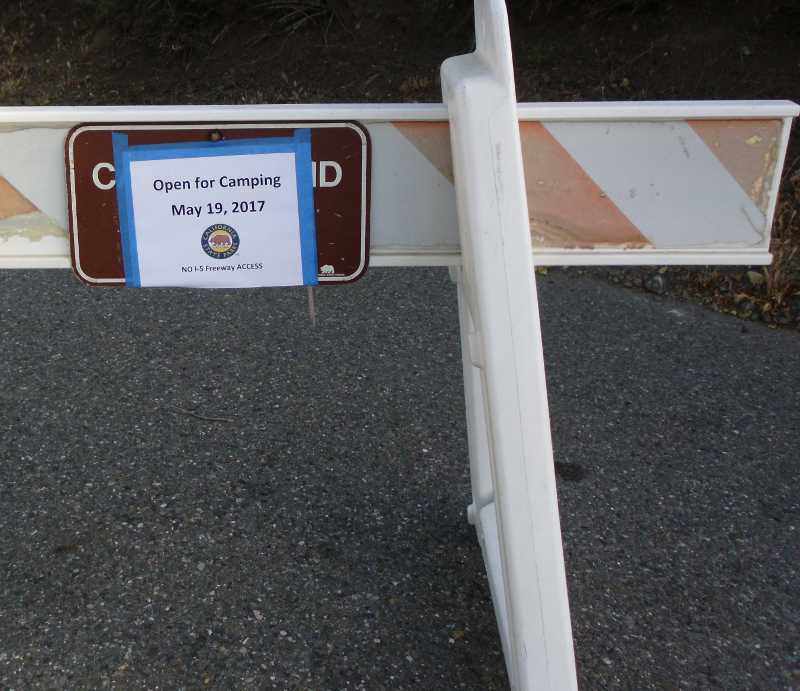 All right, don't panic. Improvise, Adapt, Overcome. Long way to lodging, and over hills, behind me. I'm on military land, don't want to stealth camp. Long distance ahead to get off the military complex, plus, even though I have permission, will they allow a civilian cyclist through the main gate so close to sunset?
I decided to go forward. Reached the main entry gate at 7:00 pm. The guards scanned my ID, and let me though.
Note that from this point forward, I have no pictures. Not only was photography disallowed in Camp Pendleton, I was in too much of a hurry to get to shelter. Too bad, there were dozens of bunnies on the bike trail, probably because few humans visit the area.
The terrain was hilly. By 7:30, the sun had gone down, but there was still dusk light. I heard "Taps" being played on the loudspeakers. Shortly thereafter, I made the decision to stop, unpack my pannier, retrieve my red flasher, and clip it onto the back. There were swarms of gnats that came up at dusk. I couldn't see them, but could feel them bouncing off my face. Occasionally, I would have to spit one out. By 8 pm, I made the exit gate, and put on my headlamp.
I got lost around the harbor at Oceanside, but was able to get directions from some RV'ers. Checked into the Beachwood Motel, the first one I saw. This was the first motel I've seen on the whole trip with a non-Indian/Pakistani owner. It was a (I think) Chinese woman at the desk. For $77, I got a huge room with 2 bedrooms and a full kitchen. Bigger than any apartment I've lived in. It was not new, but that didn't matter.
I went down the block to Pappy's Market, and got an apple, Gatorade, and saw on the rack – a Headlight for $9.99! I've been wanting a spare, even since the original one started flaking out. Also got 2 bananas, which he let me have for a dollar, since they were starting to spot.
Back at the room, I had my dinner sandwich. There was no cell service for my Tracfone, but the motel had internet, so I was able to skype Merrianne. I took a shower, which was basically tap water temperature in Hawaii. I turned the shower on to full hot, but even after a minute, it was barely lukewarm. So I just took a beach shower, shivering through shampoo and soap. Some 5 minutes later, when I was about to turn the water off, it got hot.
My feet, especially my big toenails, were hurting. Shoes too tight. I will need to get new ones first thing tomorrow.
Lots of adventure. Often I think it's more adventure than I want. In fact, I'm straining to think of anyone I know that would enjoy the learning experience that I had today. But perhaps it's better to learn now than in the desert.
Lesson learned: check campground availability if there are no alternatives nearby. Don't just go by icons on the map.
Miles for the day: 61.4, hilly.