It was a leisurely morning. I arose later than usual, probably because of the comfortable site. It would be a short riding day, because I was targeting Oxnard, the last town before a long stretch of townless campgrounds. This was so I would have a chance to attend Sunday services.
Late the previous evening, a guy showed up on bike with a trailer, including a guitar, but no tent. Looked like he might be homeless, as he just slept on a mat, under a blanket. A woman with a large purse joined him later, again, just sleeping right on the grass with a blanket nearby.
This morning, they were among the first up, along with me. I made some coffee and shared it with Maria. Salvador said maybe later. He turned out to be a guitarist, and actually had an amp on his trailer. He had just played somewhere, and was moving north to another job. He asked me if I had quarters for the shower, so I fished around in my pack and handed him four. He took out his wallet, and handed me a dollar back. So he was not a bum. I was embarrassed for thinking he might be.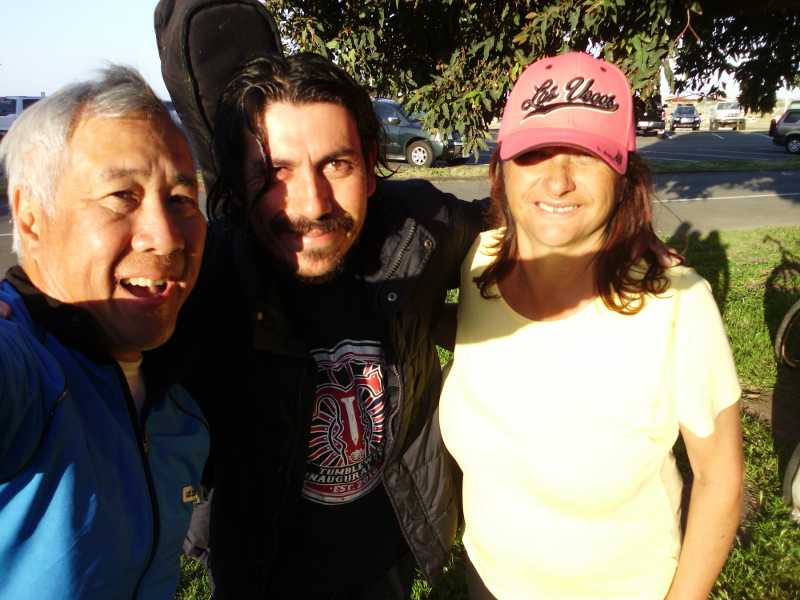 I then met Dustin and Deborah, two locals from Port Hueneme (where I am now), who were just up for the weekend. Dustin was heavily traveled, having done the Pacific Coast before, and even cycled from Amsterdam to Turkey. He told me that "Hueneme" means "place of rest." Both of them are surfers, and Deborah plays chess.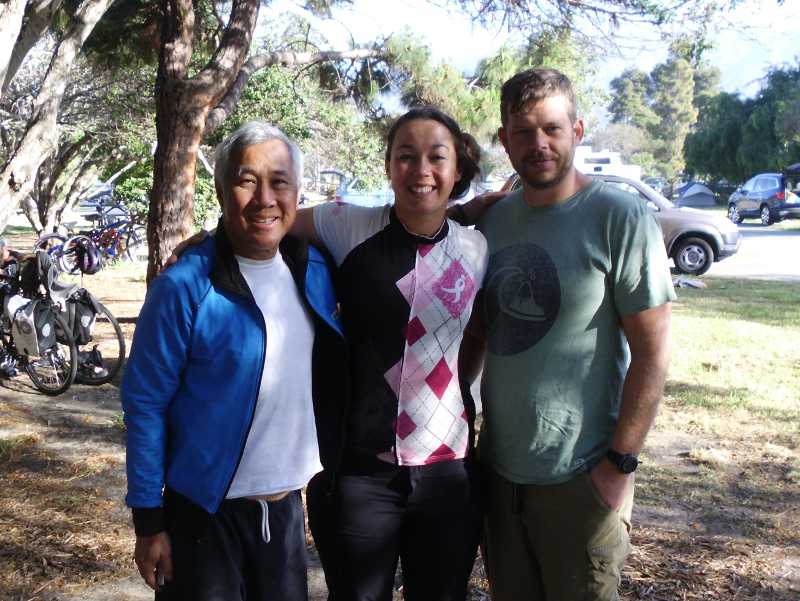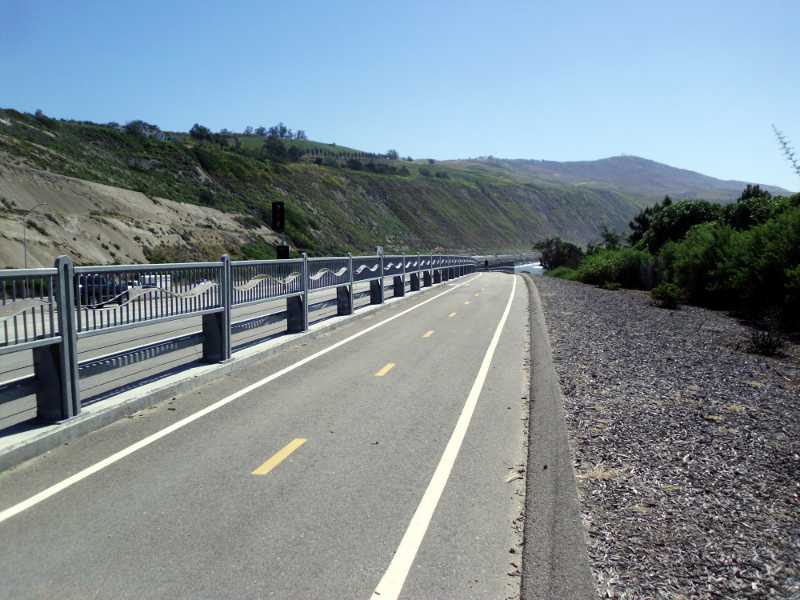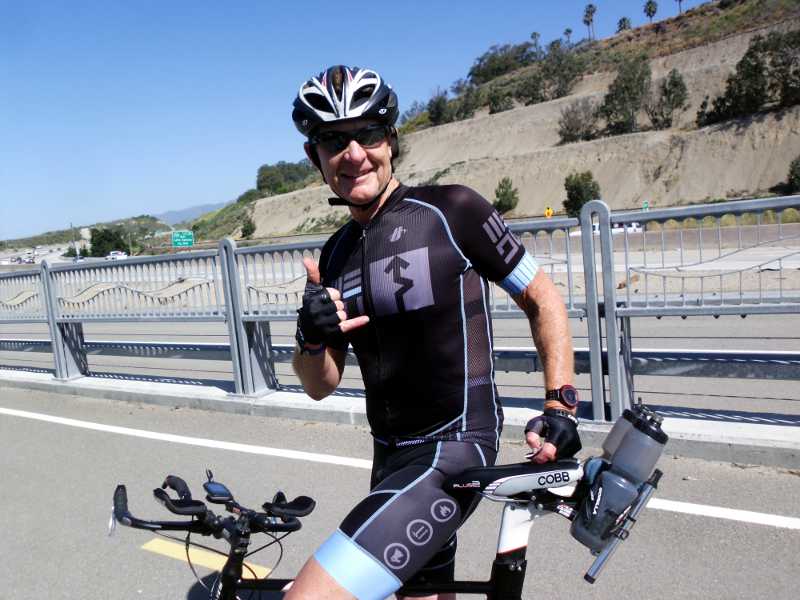 A little further down, in an isolated stretch between beach parks, I encountered a fellow traveler, Paul. Because the bike path has both directions on one side of the road, it was easy to stop just after him. He had a sign in front that said "NEED WATER" and a sign in back that said "NEED FOOD".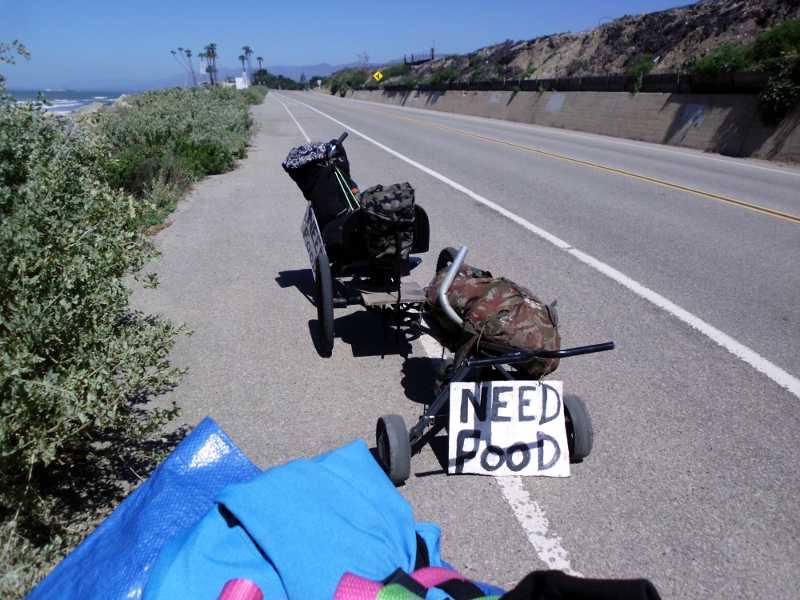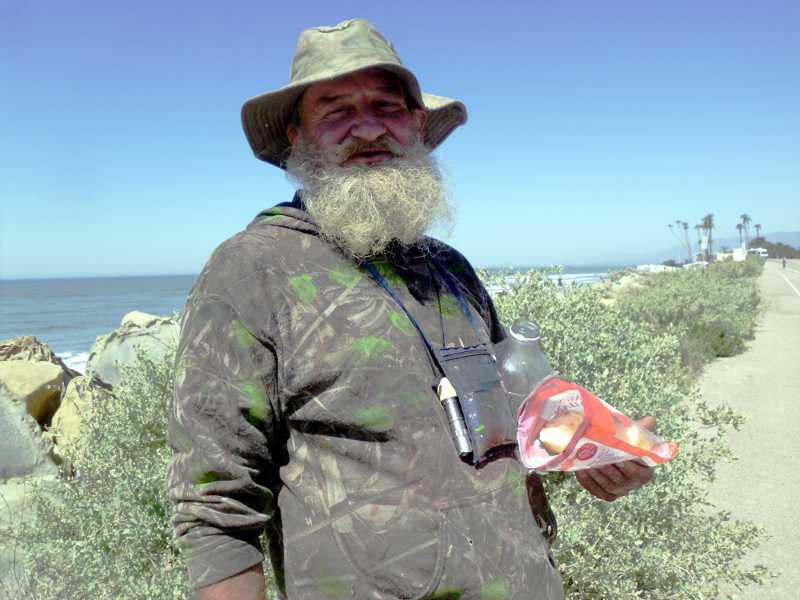 I absolutely know how it feels to run out of water. I suggested that there was a beach park a few miles up the road, where he could fill up everything, but he said he didn't like going into those places, because the RV'ers think he's a thief or otherwise up to no good. I suppose that's his decision. He had spots on his skin that he said were cancer. And he had lots of advice on the road ahead. We probably spent 20-30 minutes just stopped on the side of the highway, talking. He was a natural comedian, kind of like a smart-ass Gandalf.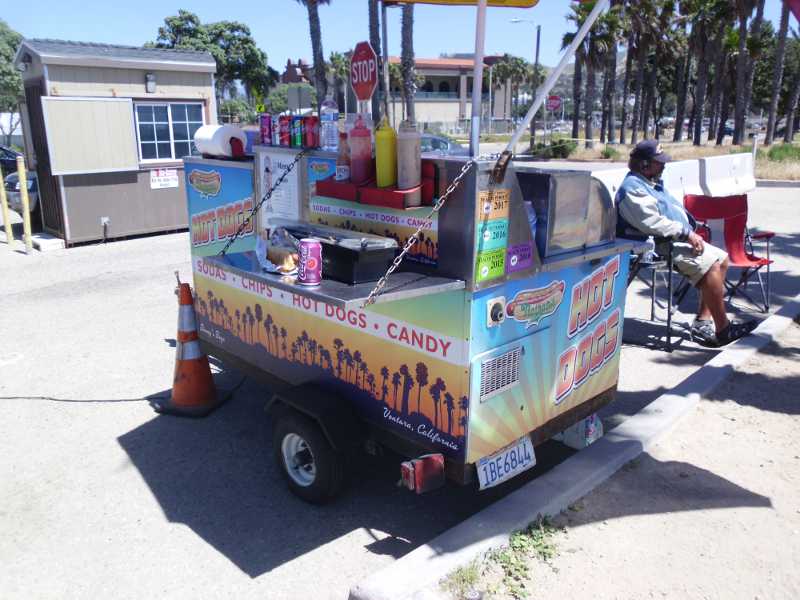 I ate my dog at a table with Don, Sid, and Elvis the dog.
Upon arriving in Oxnard, I realized that there were many motel choices, and that actually, I could keep going a little into Port Hueneme for a motel. I stopped at a sign that said "Motel and Restaurant". I saw a sign across the street that said "Gates of Life Ministry, Sunday Service 9:30 am." There was a Taco Bell next to the church, and Jack's across the street. Even a laundromat. This was the place.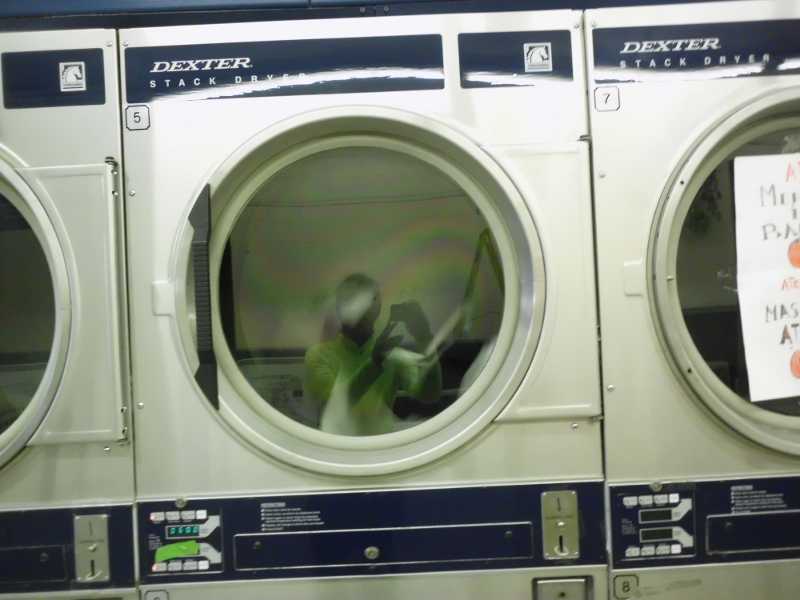 It took 30 minutes for the washer, and for drying, I was able to use some left-over time on a dryer that someone else had vacated. It wasn't quite enough, so I put in another quarter to extend it for 15 minutes.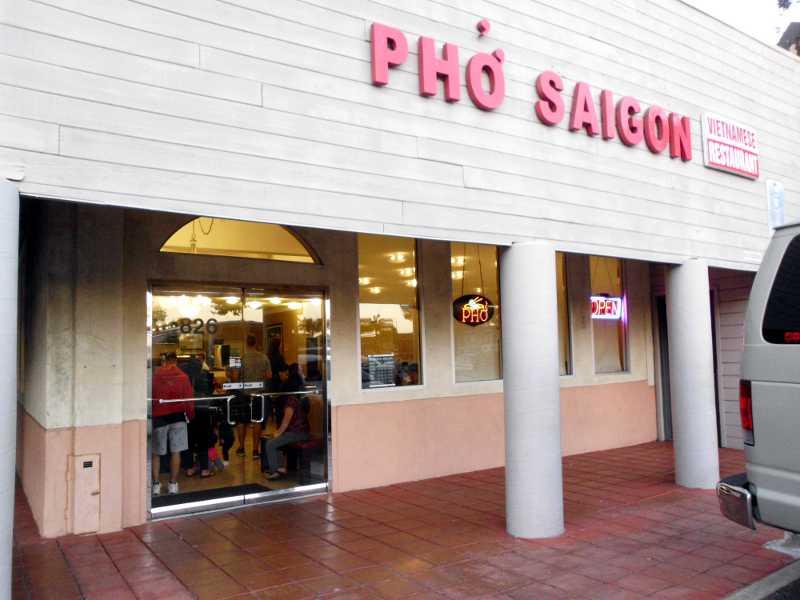 Miles for the day: 31.6
(Visited 67 times, 1 visit(s) today)