This morning, I got up at sunrise, ate some of my boiled peanuts and 2 bananas, then went over to the gas station across the street for coffee and a Krispy Kreme. Looked like nimbus clouds were gathering.
When I got back to camp, I heard thunderclaps. Although camp was still dry, I raced to gather up all my stuff and put it in the laundry room. Got my tent out just as the first drops began to fall.
In the laundry room, I had time to figure out what to do. The original plan was to go to another campground about 30 miles away. But I'm now seeing that there are motels in town, just 15 miles distant. That's my current plan. This means one more day in Mississippi. The next day, I will make best speed to Dauphin Island, where there is both a camp and motel (hopefully the latter).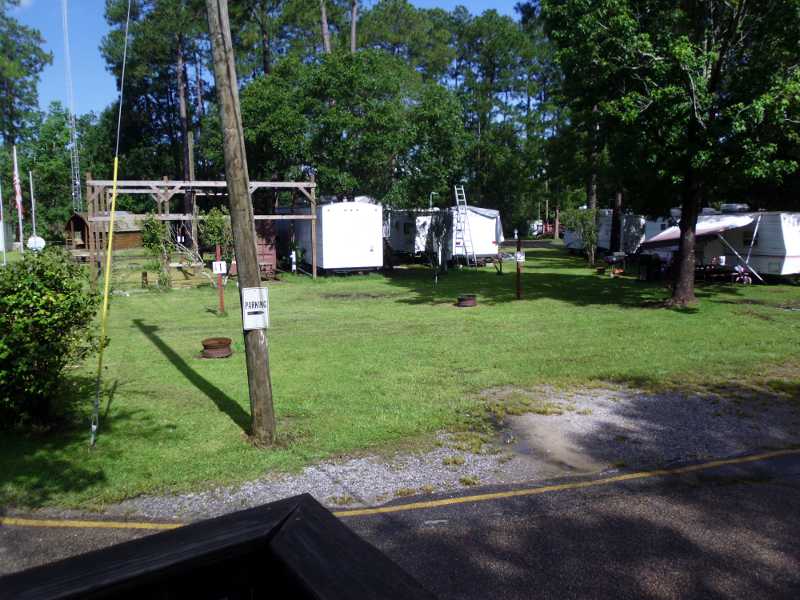 (Visited 65 times, 1 visit(s) today)