January 10, 2020, Friday. It feels like we're always rushing to get to the next scheduled activity, and whenever there is a significant hole in our schedule, we fill it with something. By the time we get home each day, I'm often too tired to do any quality blogging. The bike ride across the USA was less taxing physically, mentally, and spiritually.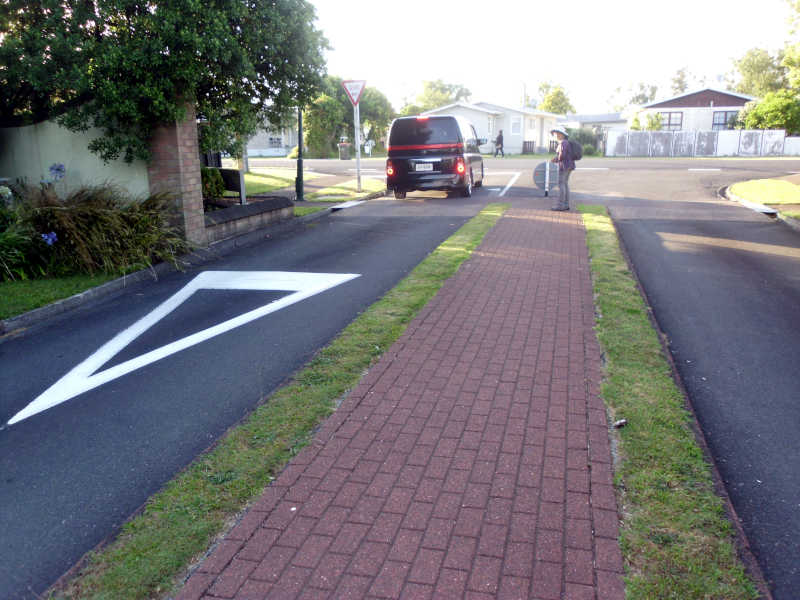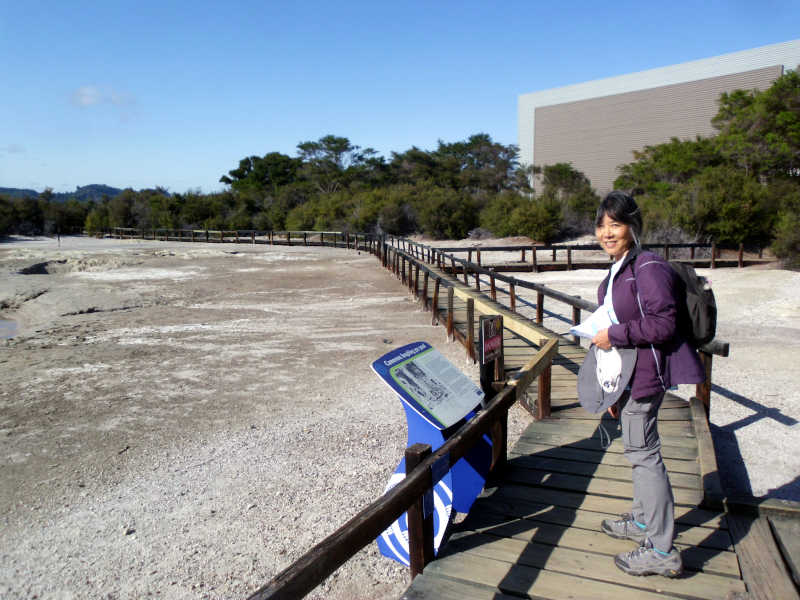 We headed back to the i-Site Visitor Center, and jumped on the HeadFirst tour bus to Waiotapu. Maori is like Hawaiian with different sounds. Substitute a K for a T, and an L for an R, and Maori becomes Hawaiian-like. Wai is water, and Tapu is like the Hawaiian Kapu, meaning sacred (or forbidden). So, Sacred Waters.
It's basically boiling water and boiling mud, so it's easy to see why it was forbidden. Also, the signs say that it contains heavy metals like gold and silver (not ore grade), but also mercury, arsenic, and thallium. And they sell this mud to tourists for face cream!
The geyser is the main attraction.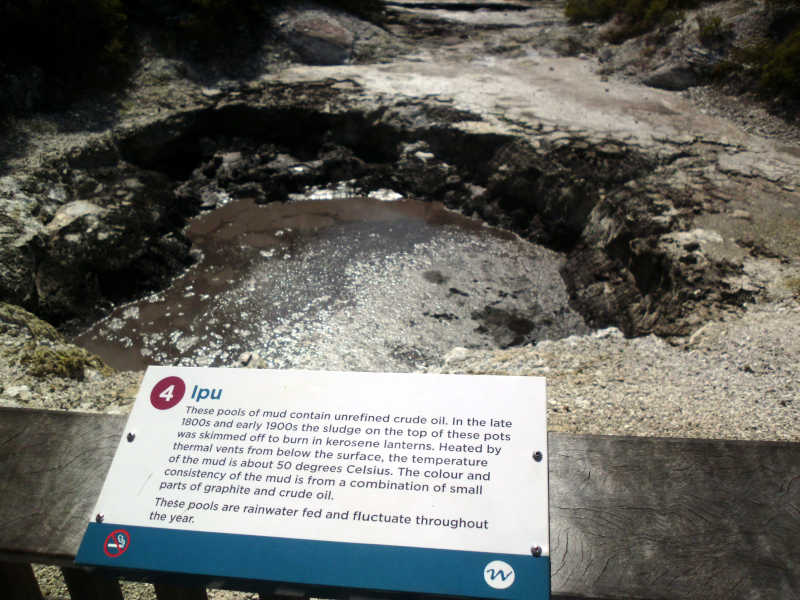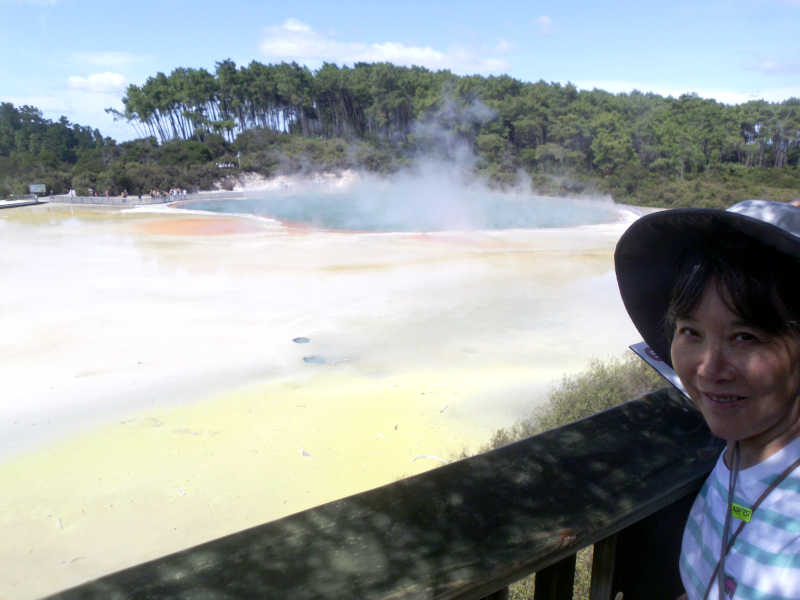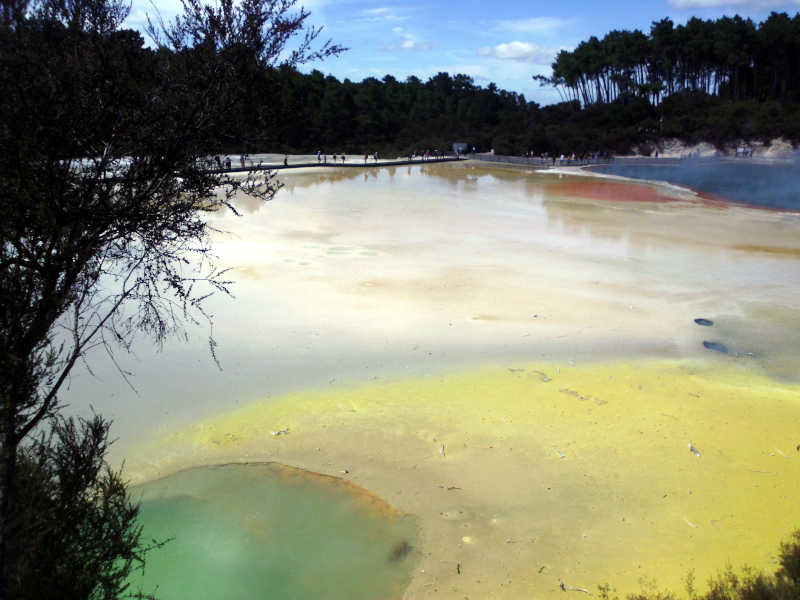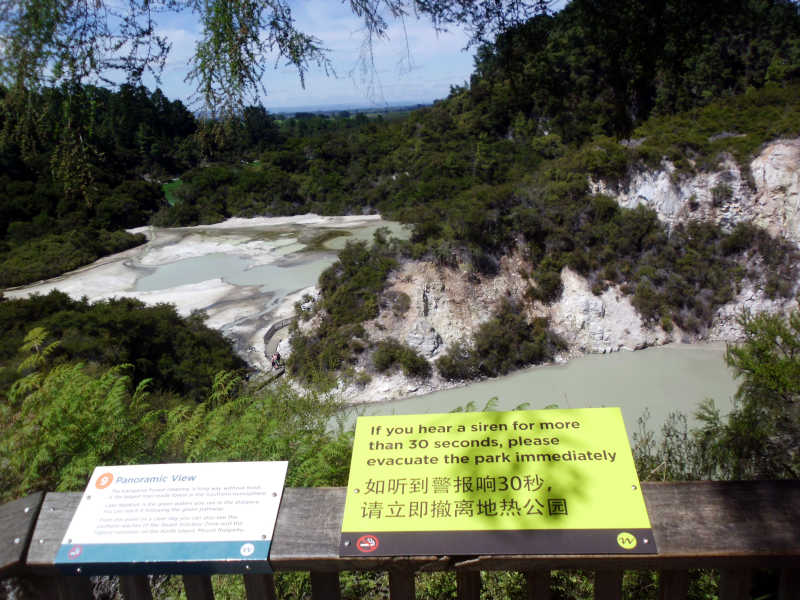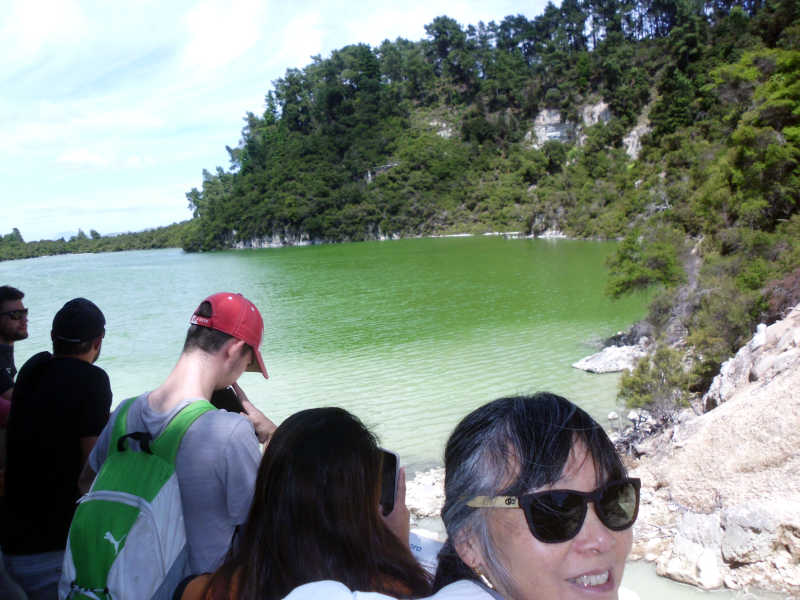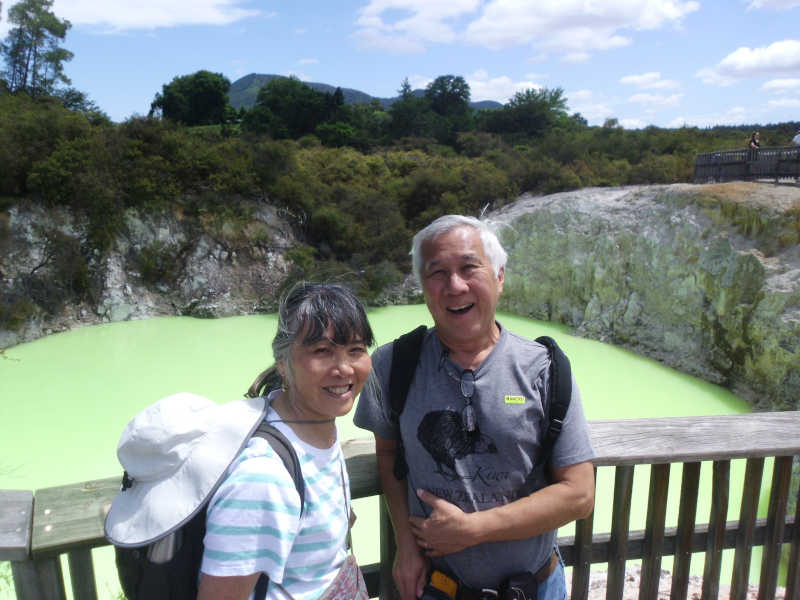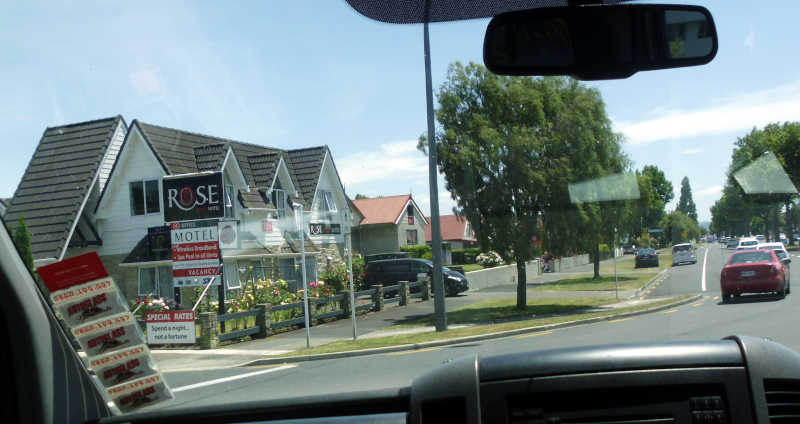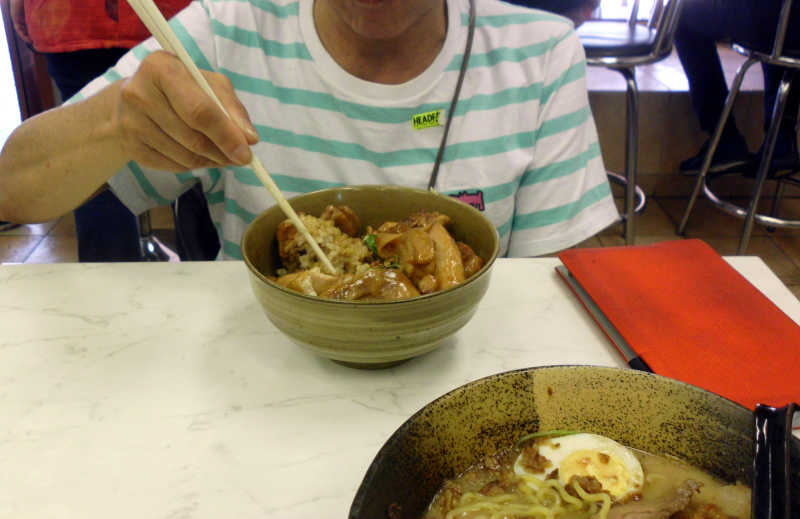 Our next activity was hiking in the Redwood Forest, and then, the Canopy walk and light show at night. We could have taken the bus home for a couple hours, but would just have to come back to downtown at 6 pm anyway to make the connection for the bus to the Redwoods. We decided to hang out at the public library.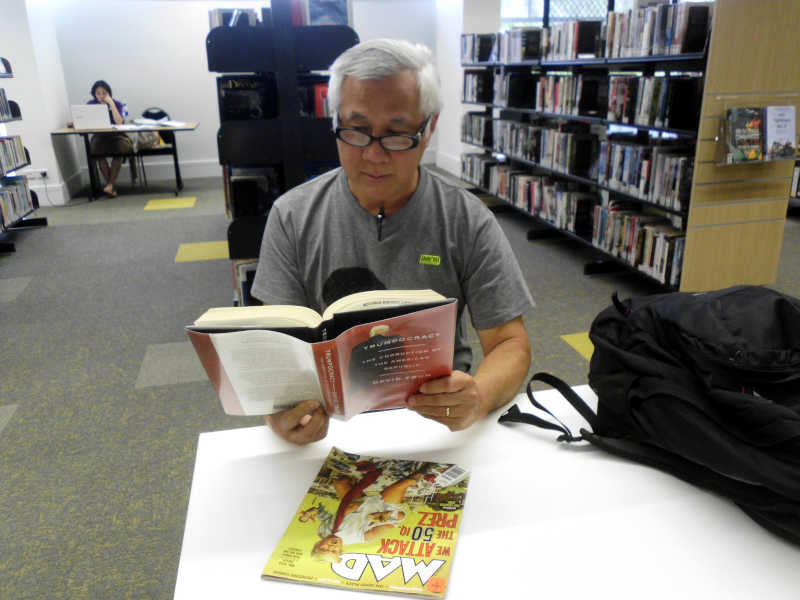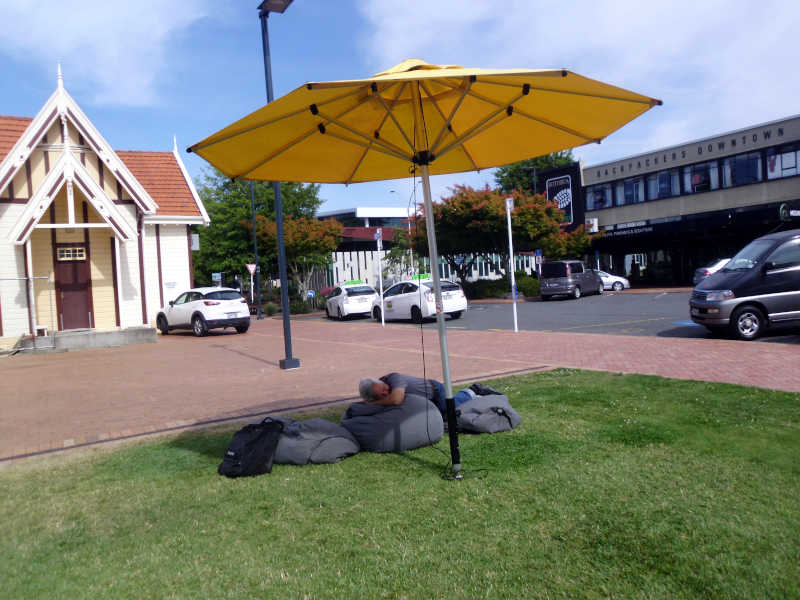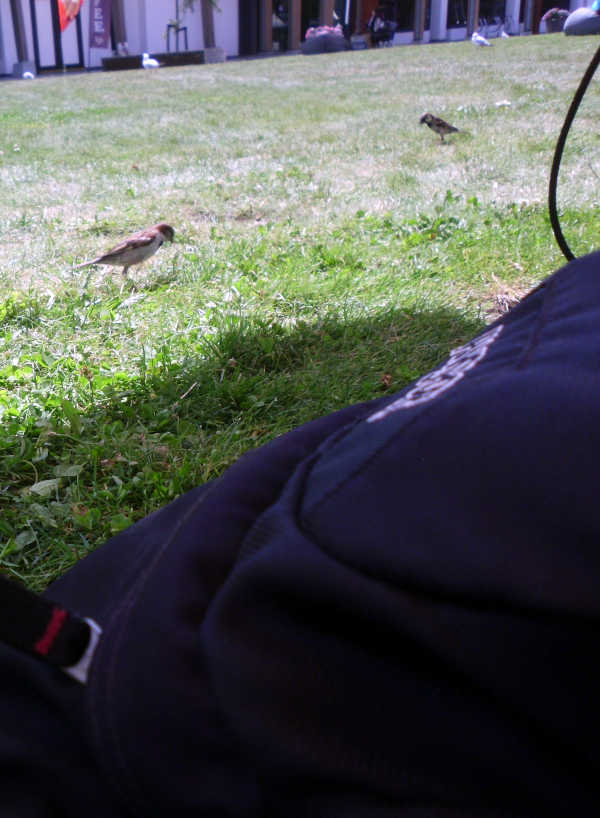 At about 5:30 pm, we caught the bus to the Redwoods. Around the year 1850, someone decided that since New Zealand was at about the same latitude as California, that California Redwoods might do well, so imported them. The trees actually grow many times faster in NZ than California. Timber has been a major industry in the country for quite some time – first, the native trees, then redwood, and now Douglas Fir. 90% of the wood is sold to China.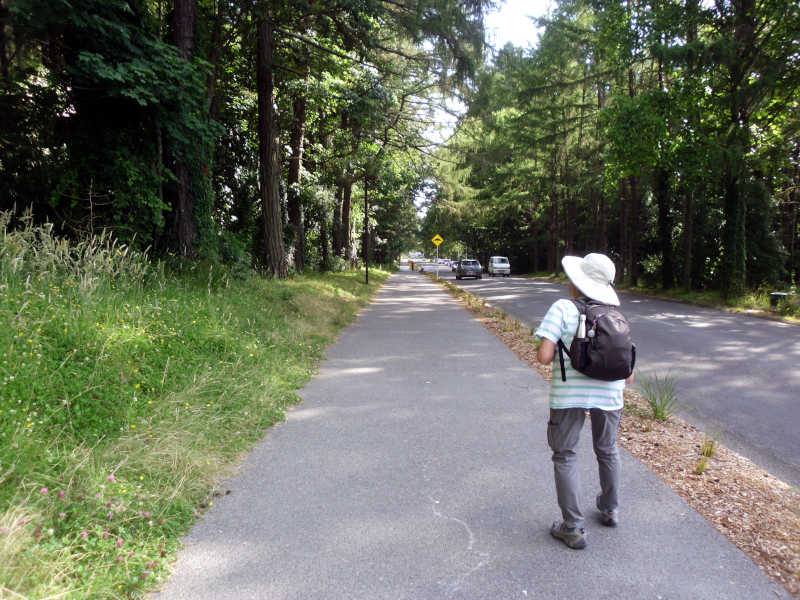 As it was only about 6:30 pm, we decided to hike the Quarry Lookout Loop, which was 4.8 km. The other possibility was the 7.2 Tokorangi Pa Track, but I wanted to be conservative.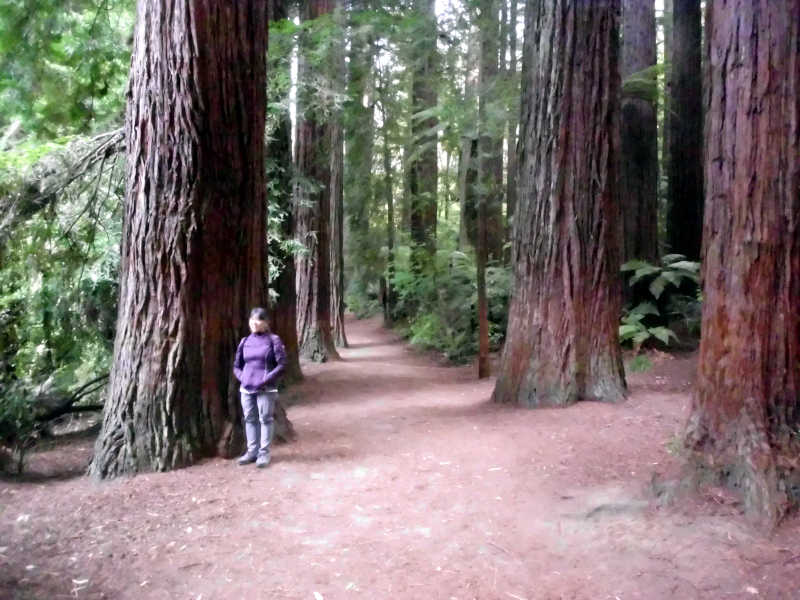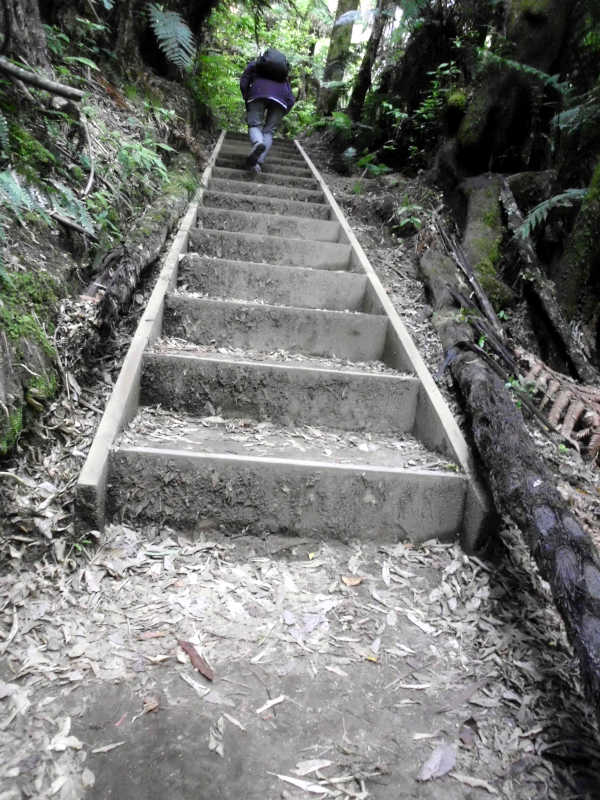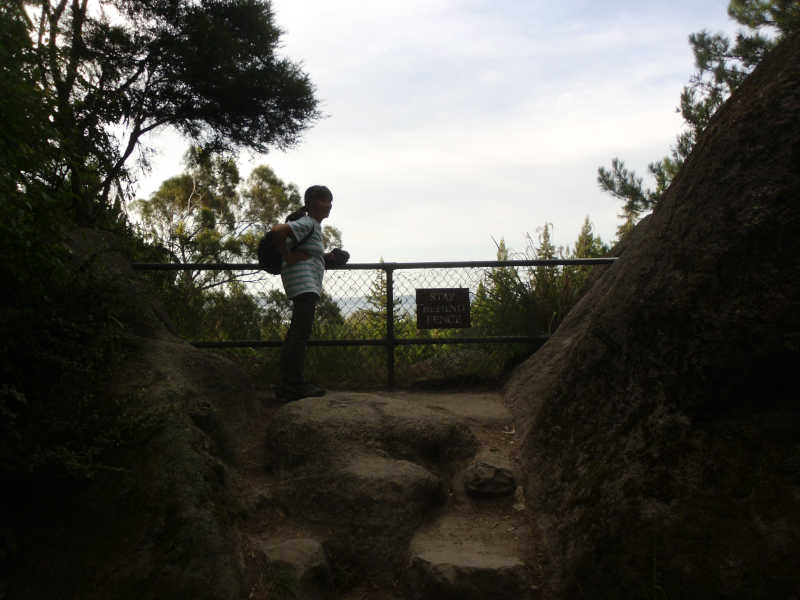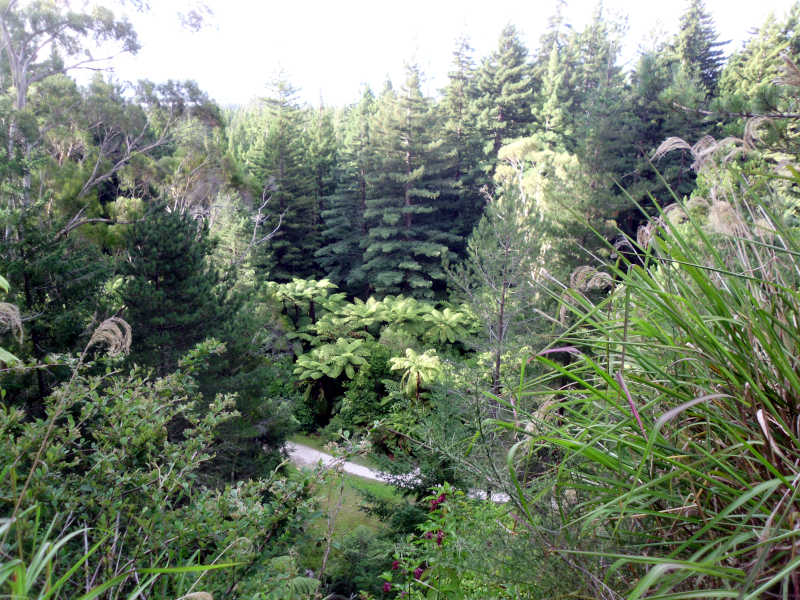 Towards the end of the Quarry Track, we decided to take an alternate route, and I got worried when we were walking on and on past unmarked forks in the road. We eventually made it back to the info center. I was hoping to use the voices of other hikers as a guide, but the forest was void of human sounds that late in the day.
Someone suggested that we could have a gourmet meal in the park, so that was our plan. When we arrived, we found that the visitor center was out of food (or maybe they only had lunch?), and only had coffee and ice cream. Outside, there was a truck for ice cream, too. And there was popcorn, free for kids, $7/bag for adults. Pass. We sat down and split the leftover Donburi from Merrianne's lunch. It was a light dinner.
By 8:30 pm, it was getting dusky, and a queue was building for the Canopy Walk. Only a few people at a time are allowed up onto the 700m-long walkway. It took us about half an hour to get to the front and show our tickets.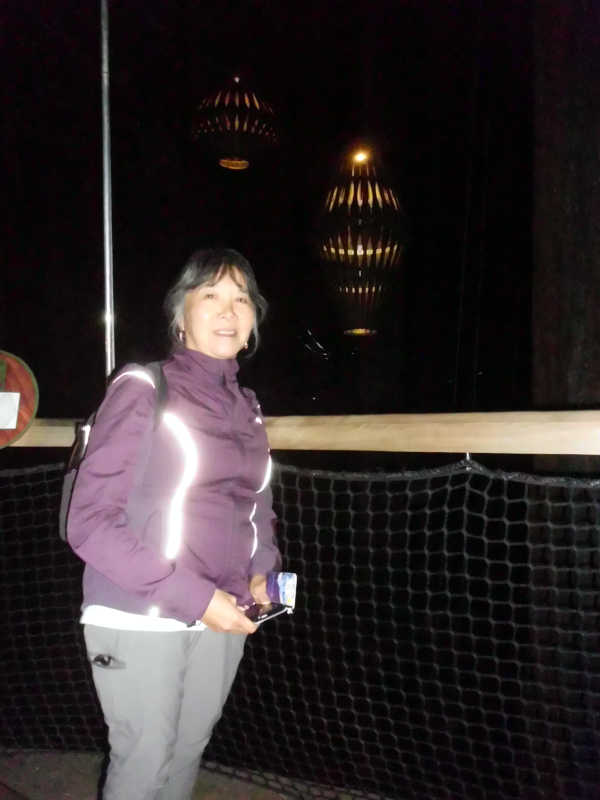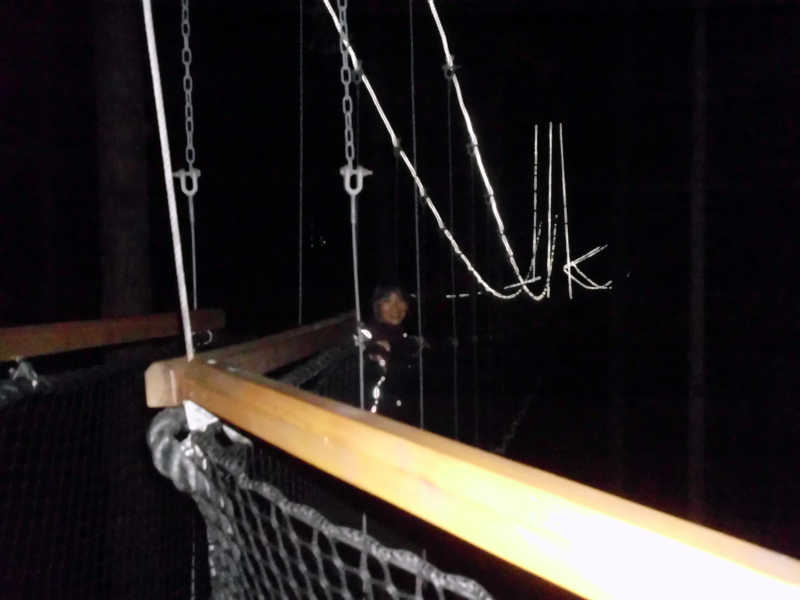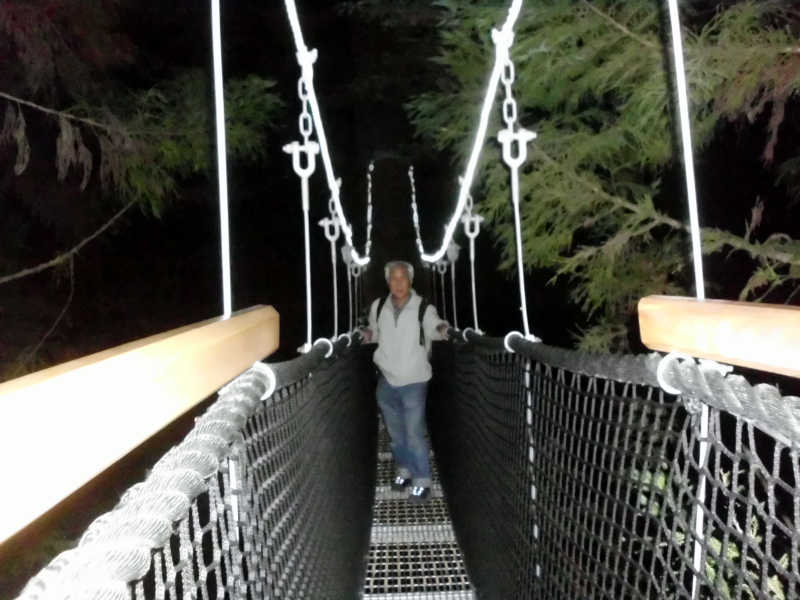 (Visited 21 times, 1 visits today)