Our alarm went off at 5 am this morning, Jan 5th. We walked to the train station at 6, as we were booked on the 7 am train to the port of Picton. It's about 330 km (=200 miles), but took 5 hours. Land travel is slower in this country.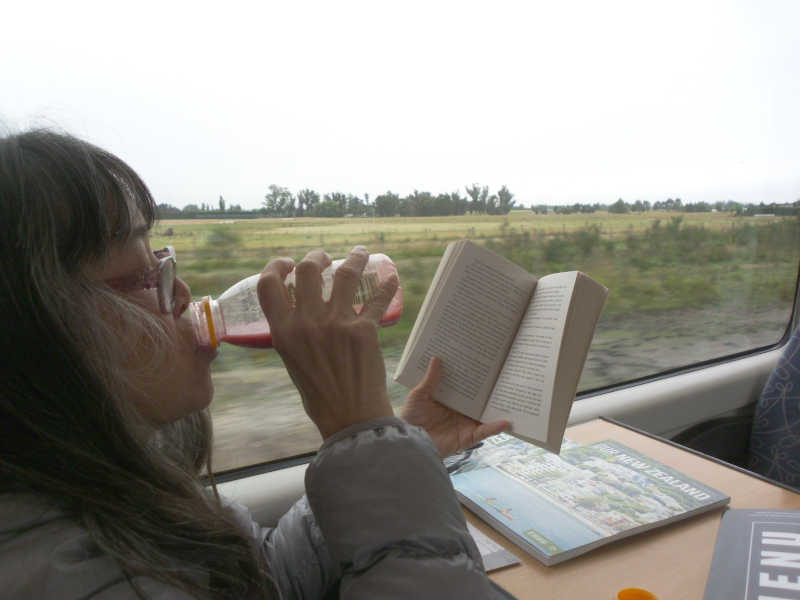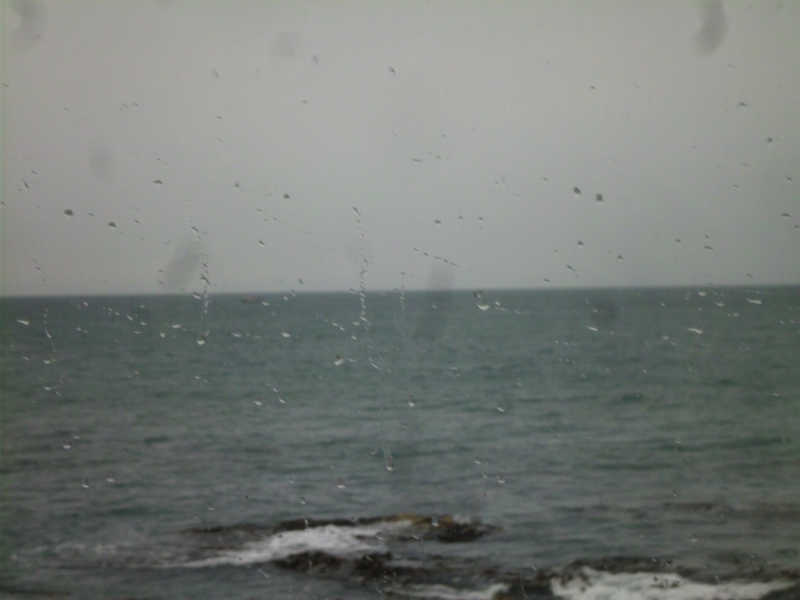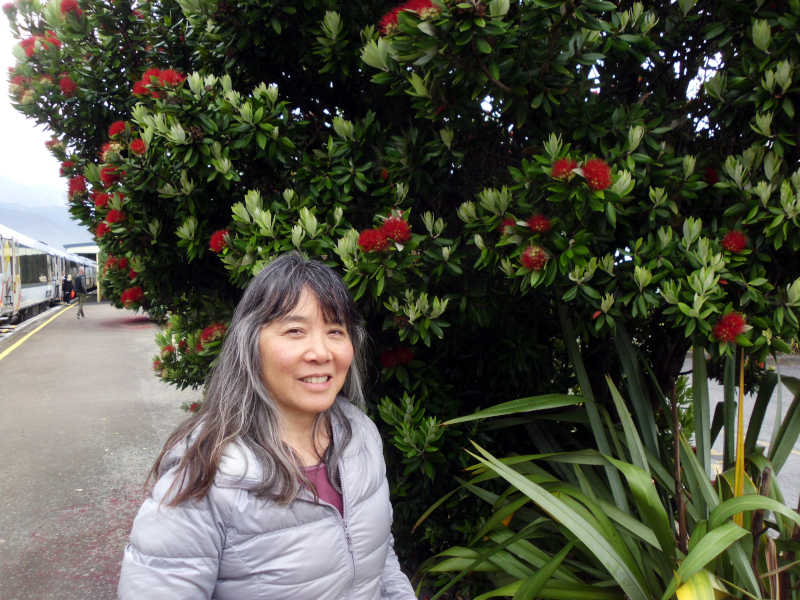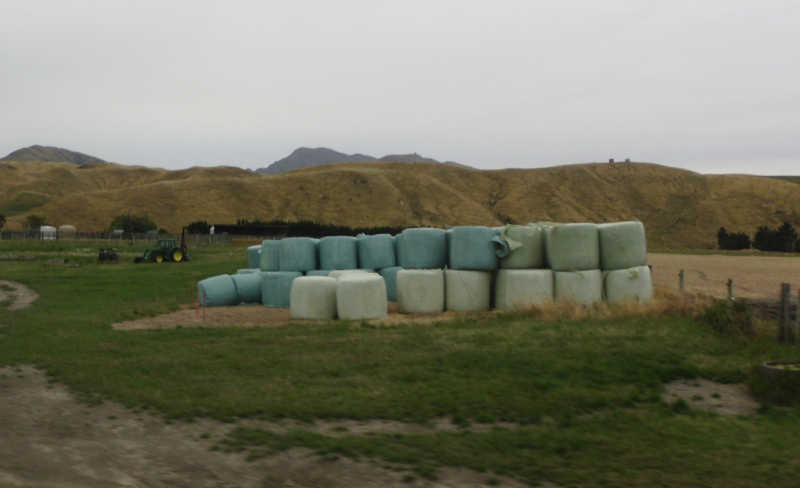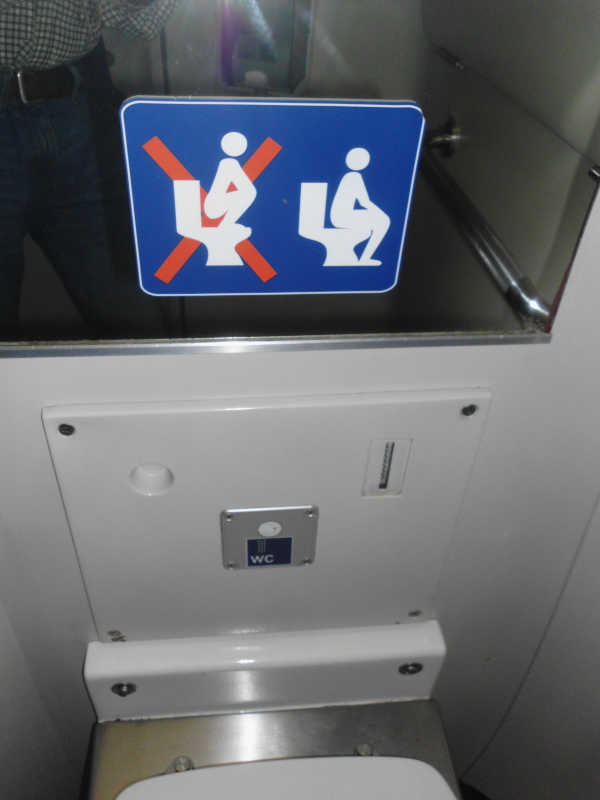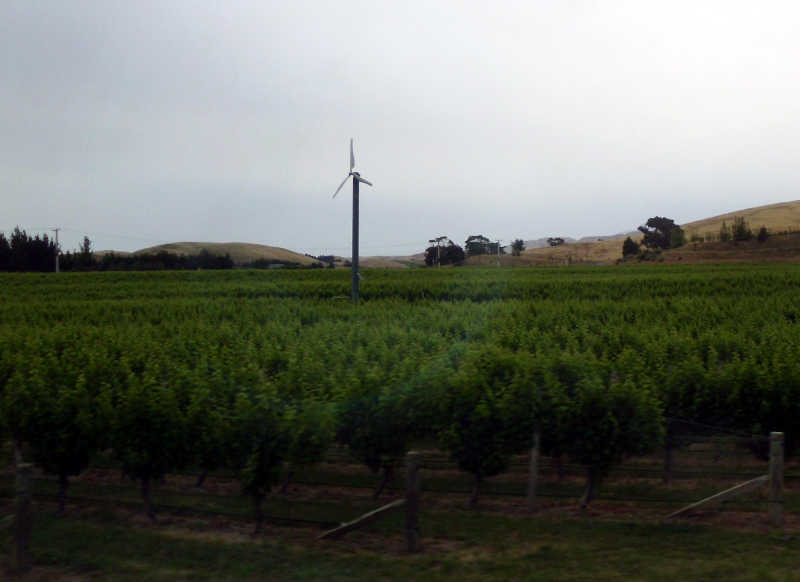 The train had no wi-fi (at least for passengers), but did have a mains outlet, which I used to charge AA batteries.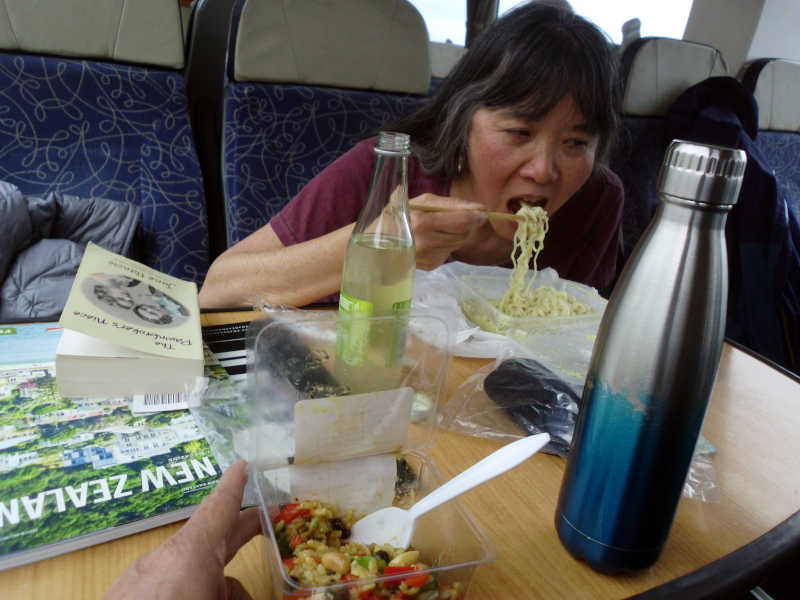 We arrived at Picton early, about 12:30 pm. Plenty of time to catch the Ferry to the north island. Our bag checked onto the train in the morning would be automatically transferred to the ferry, for pickup at Wellington.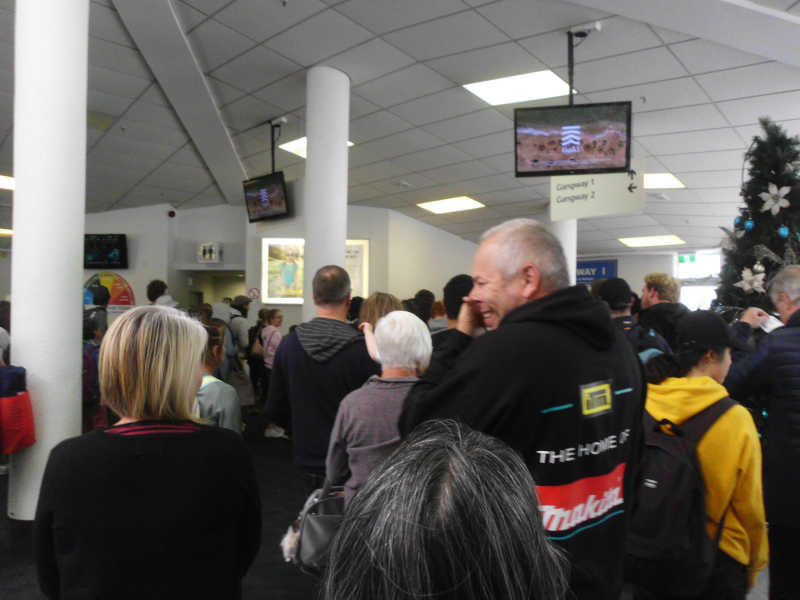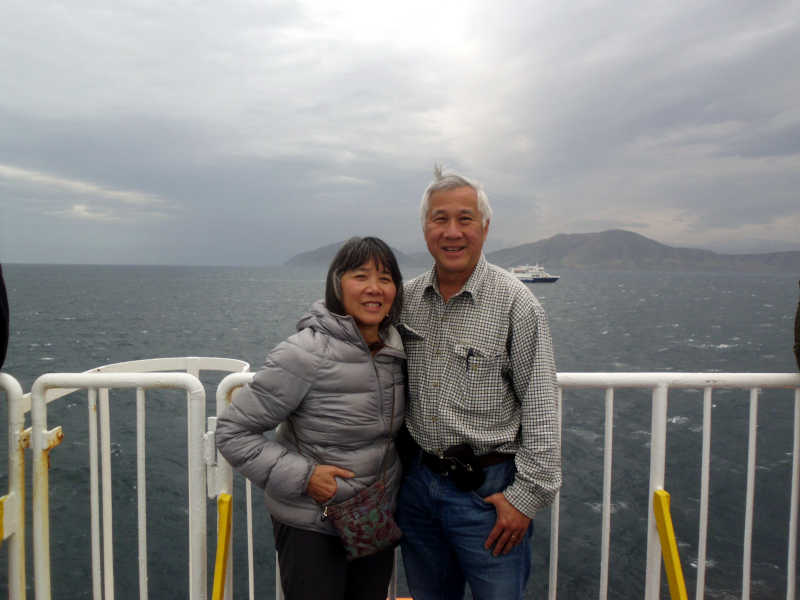 The ferry actually did have free wi-fi, but it was unusable due to the thousands of passengers trying to get on. My netbook never was able to connect. My phone connected but took minutes to load simple pages – sometimes interpreted as a timeout.