Jan 21, 2020. We walked around the Ocean View Ranchos lot this morning, taking various measurements and noting wi-fi access points. Neighbor Ron's router actually shows a bar or two on the lot. By coincidence he drove by just then and chatted with us, and even offered the password.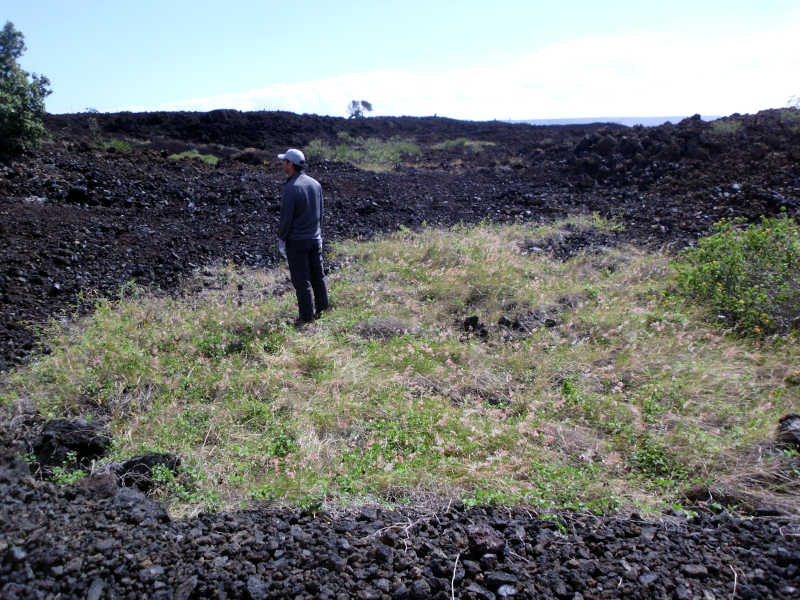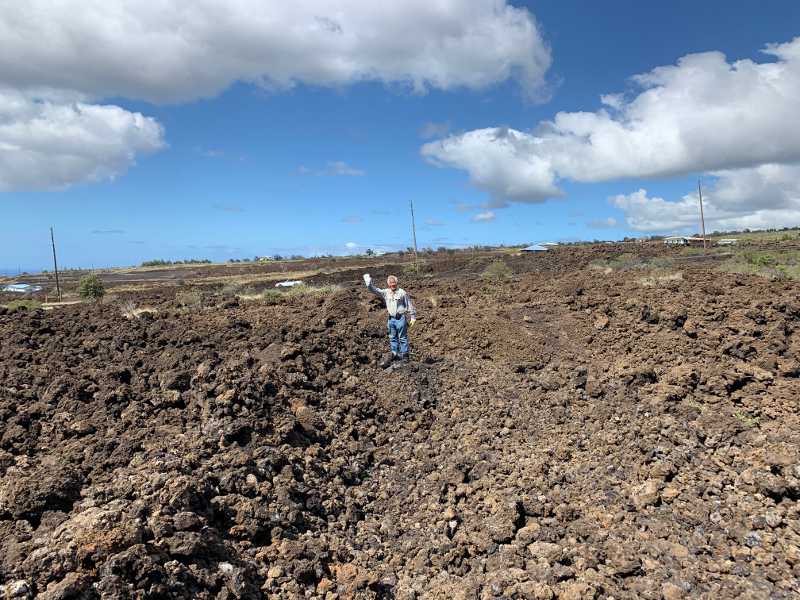 We didn't finish at the lot until 1:15 pm. At that time, we decided to drive up to Captain Cook for a late lunch.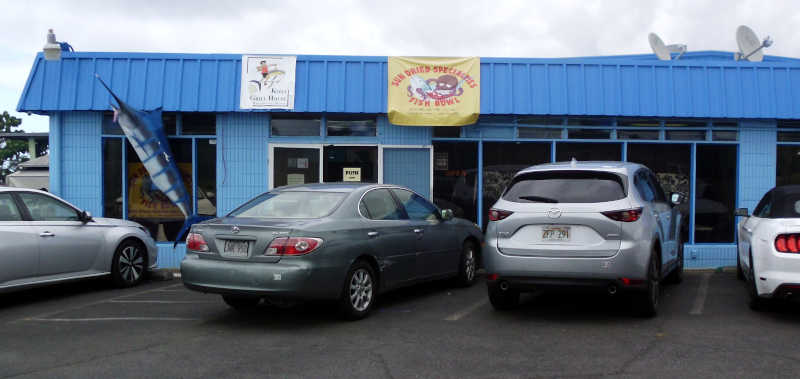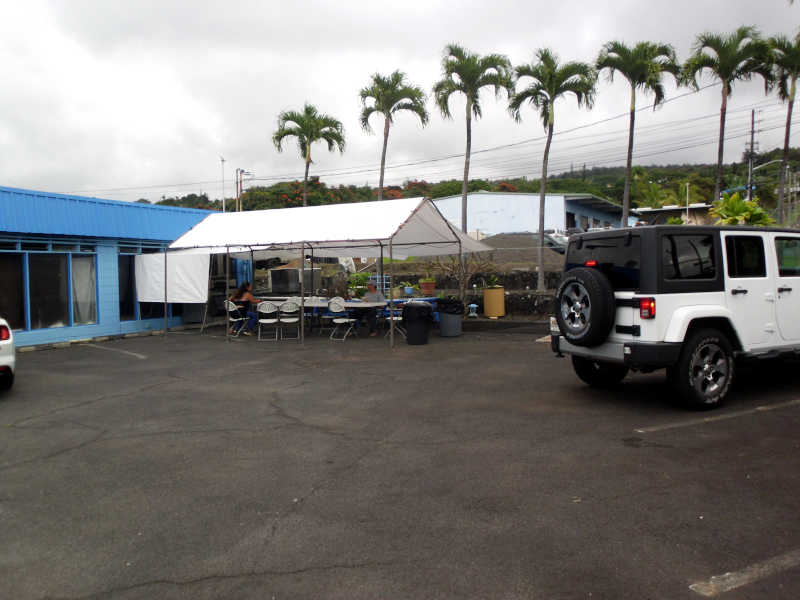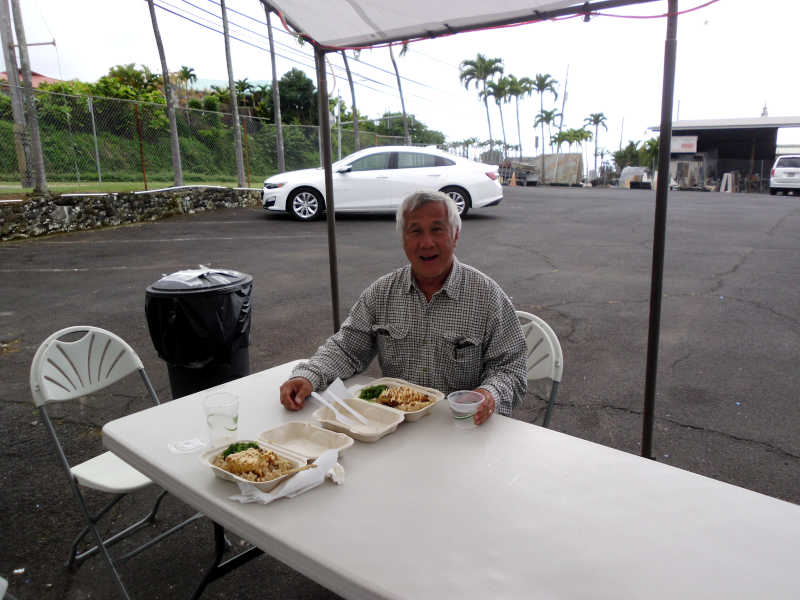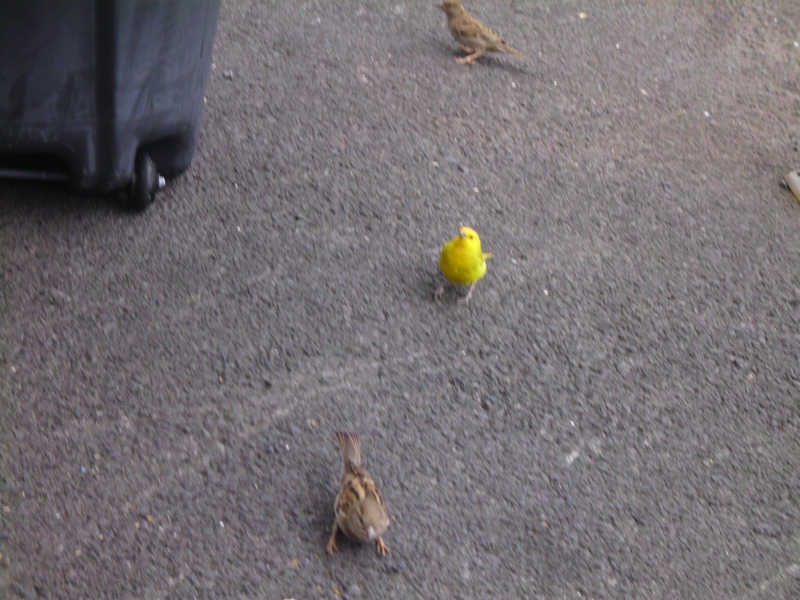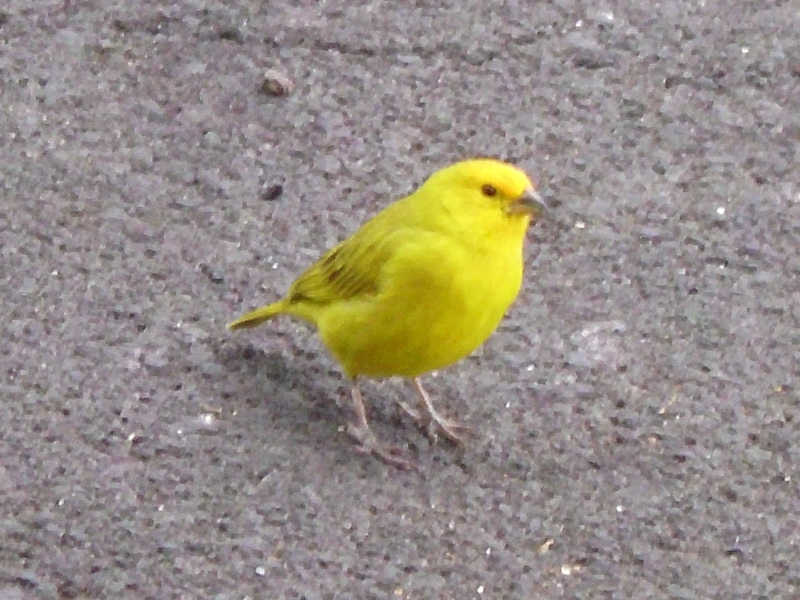 After eating, we visited Kealakekua Bay. It was a rather long drive down.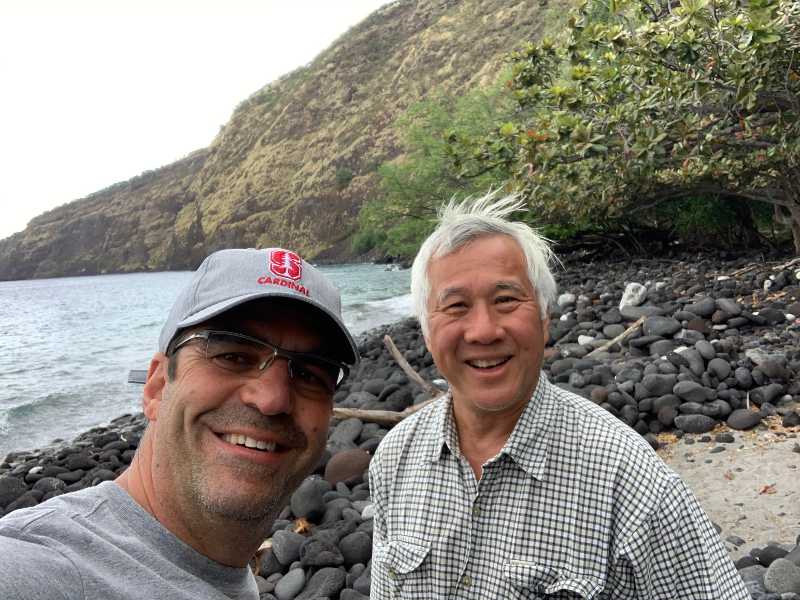 We returned to Kona Grill House a second time to get Poke bowls to go for dinner, and 2 slices of pie – choc chip macadamia (like pecan), and Reese's peanut butter – for the next day's breakfast.
We need to get out of the AirBnb at 6:30 or so tomorrow in order to drive to Kona, fill gas, and return the car in time for our flight.