As of October 1, 2020, to fly within the USA, we need either a passport, or a RealID-compliant driver's license. I decided to update my driver's license to get the RealID certification. I'll need to physically carry some documents into the California DMV office, but before that, they told me to fill out an application online.
They first required me to open an account with ID.me, which was a little scary, because the terms of ID.me talked about sending promotional emails from their partners and such, but I decided that if it was California DMV, it would probably be all right. Just as long as the terms don't include it getting tatooed on my forehead and hands.  Once I got that squared away, I was allowed to proceed with the online application.
I wasn't sure which choices to pick online, but these seemed to work.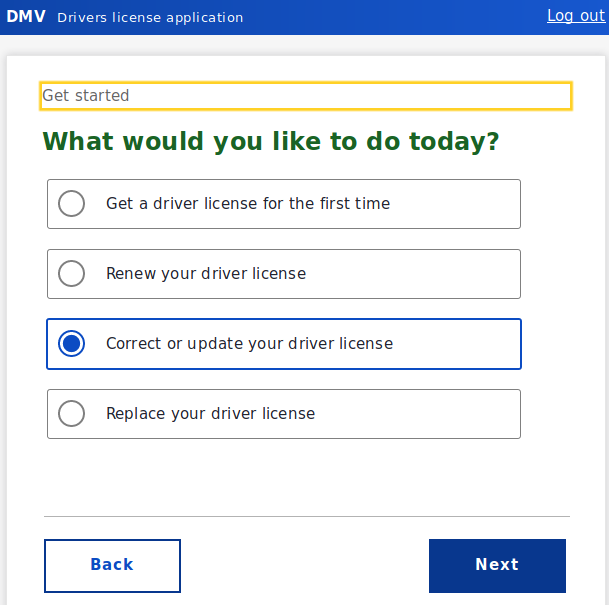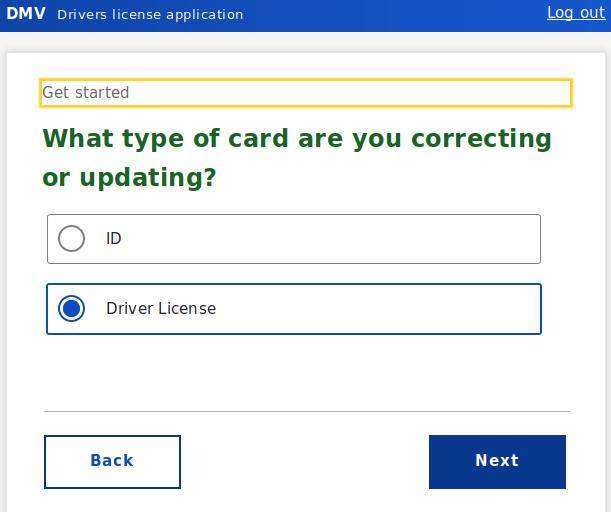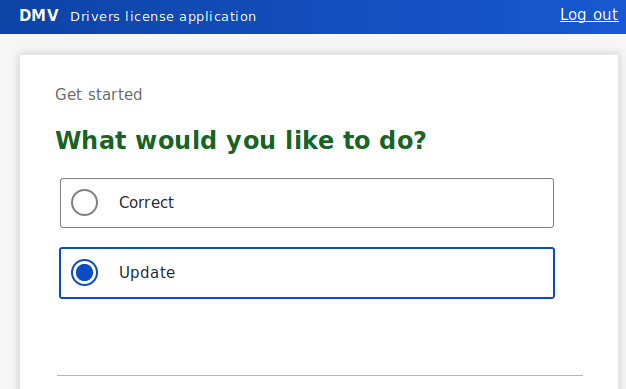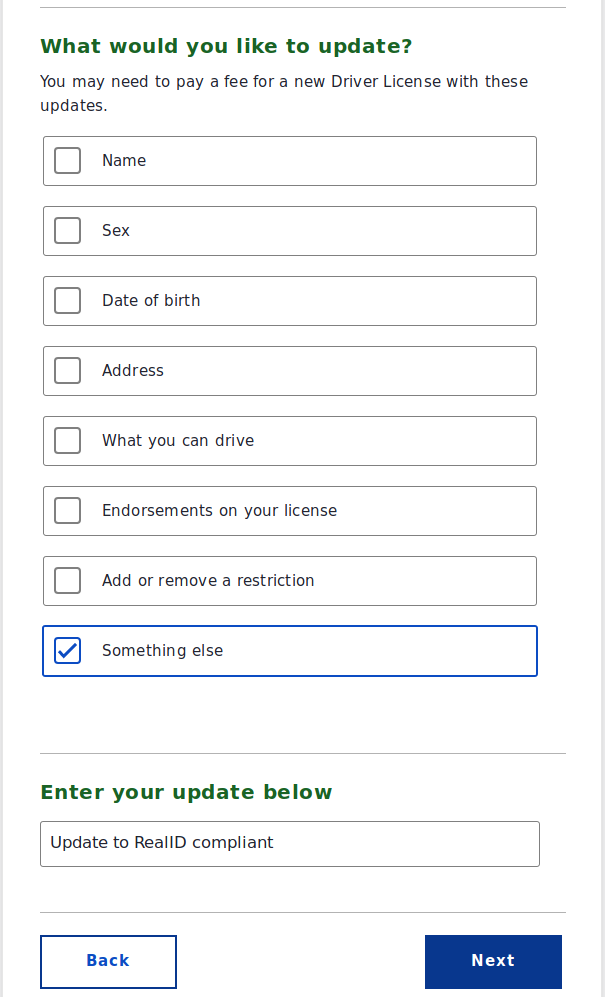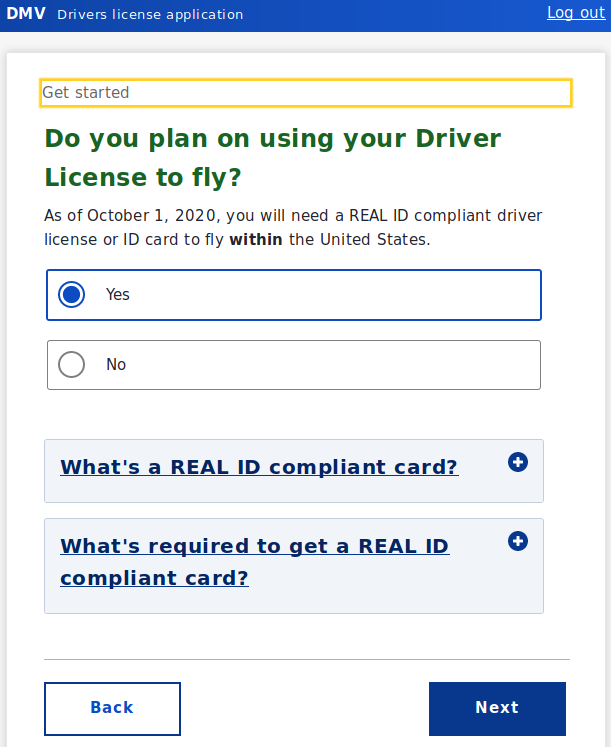 The rest was straightforward. It made me fill out all my information, even though theoretically the DMV should already have it.  I declined the voter registration, because I'm already registered.  At the end, I was given a confirmation code to print out, which I'm supposed to take to the DMV with my documents. The whole process took about 30 minutes.
Later, I went to the DMV, taking the documents with me. I went as a walk-in (no appointment), but showed up early on a non-busy day, so the wait was 30 minutes before I was called. Showing the documents took about 10 minutes, as they made a scan of each one. 10 more minutes to take my picture again for a new license.
11 days later, I got my new license in the mail.