When I was a teen, I would never have considered a ceramic capacitor when I needed, say, 5 μF or more.  That automatically meant using an electrolytic capacitor, or in some cases, solid Tantalum.  But today, I can buy surface mount capacitors in 4.7 μF, 10 μF, even 100μF.
But wait.  When I actually got those capacitors in hand and measured them, they seemed to be lower in value than marked.  A capacitor has tolerance; I get that.  But if it has a -20% tolerance specified, I expect it to be at least 80% of the marked value.  The ones I got were way off.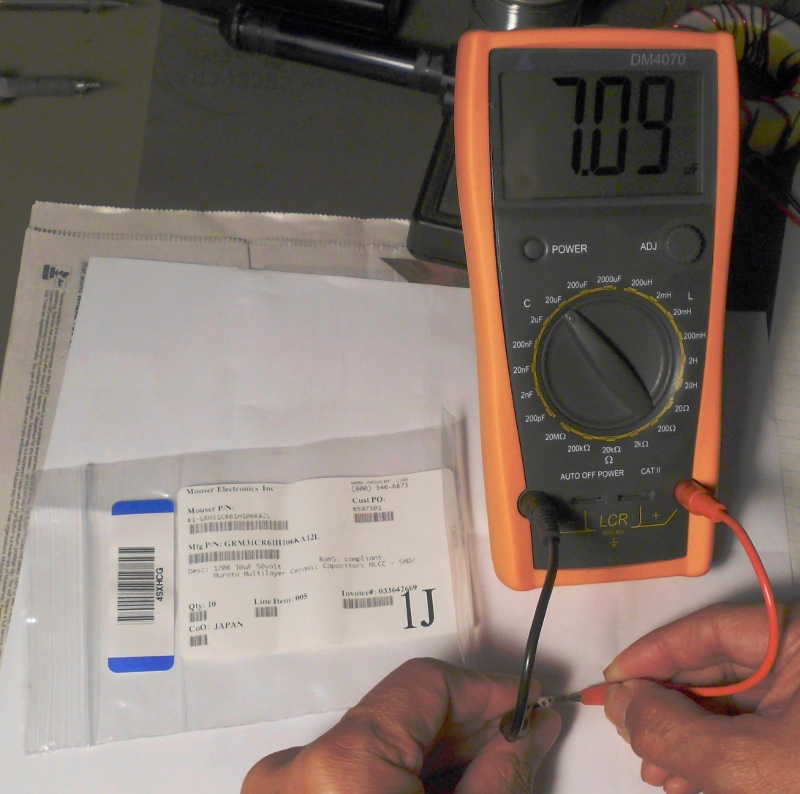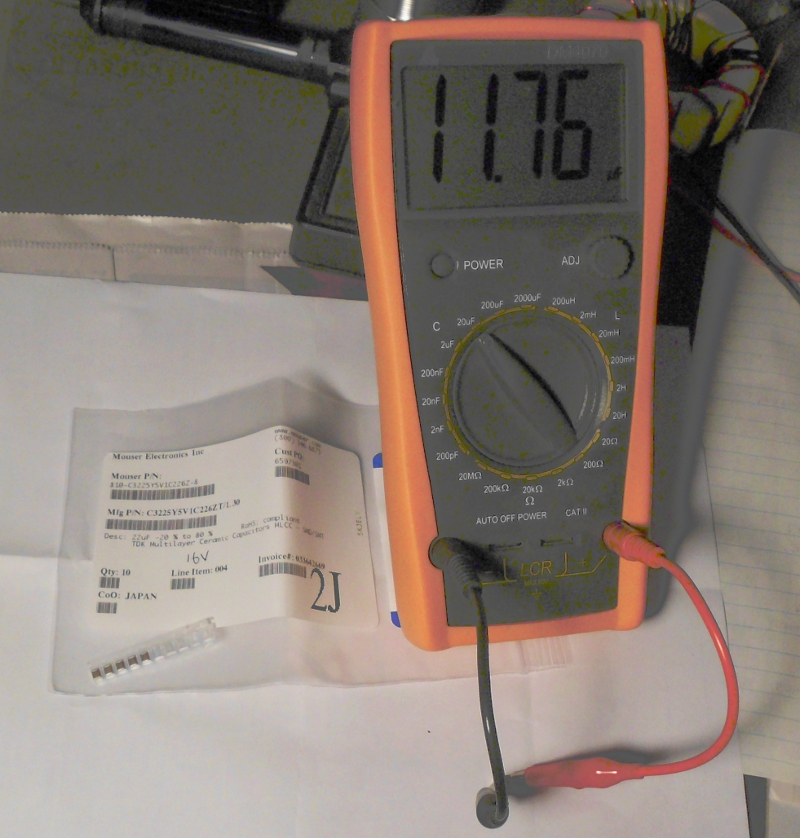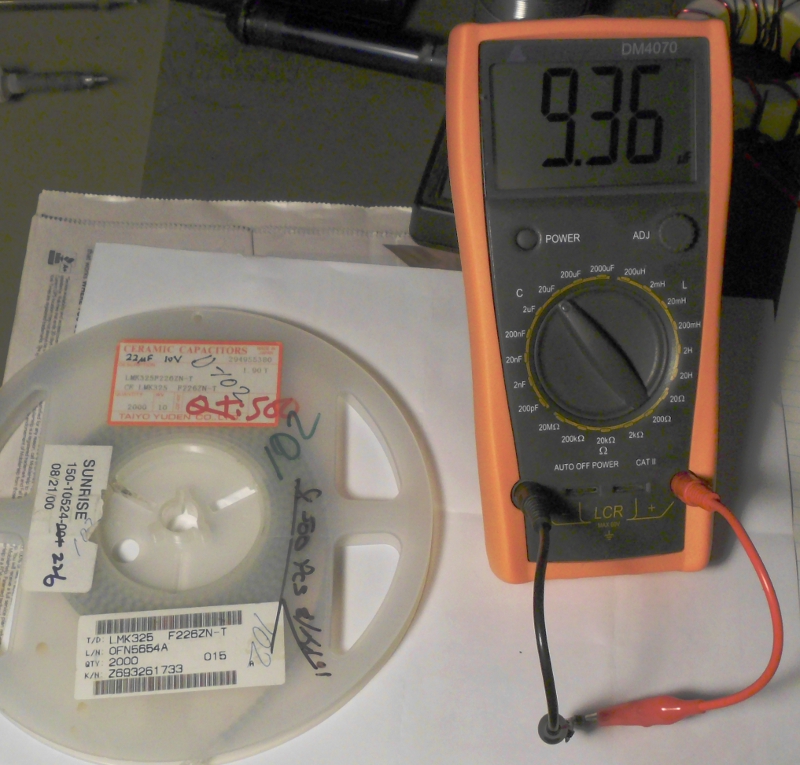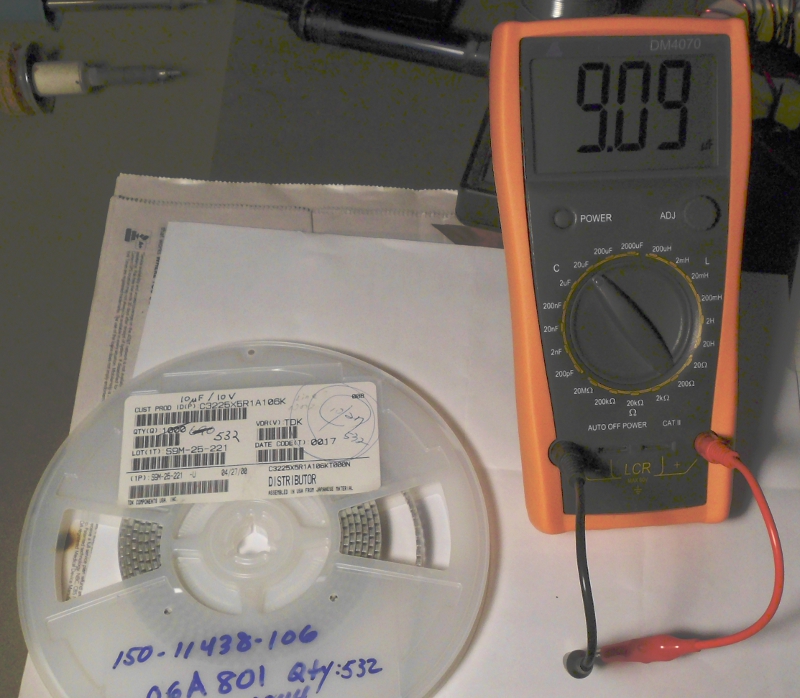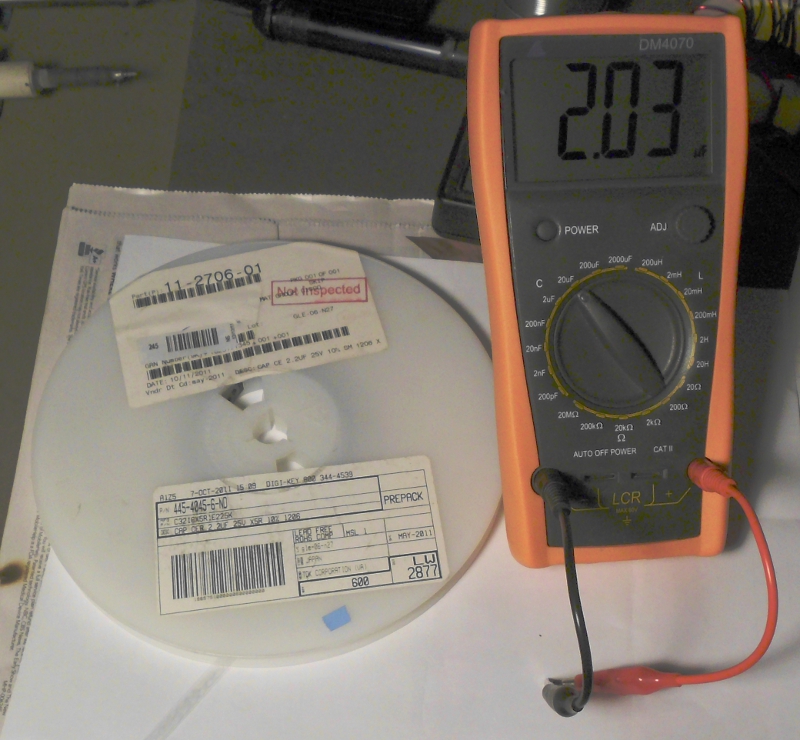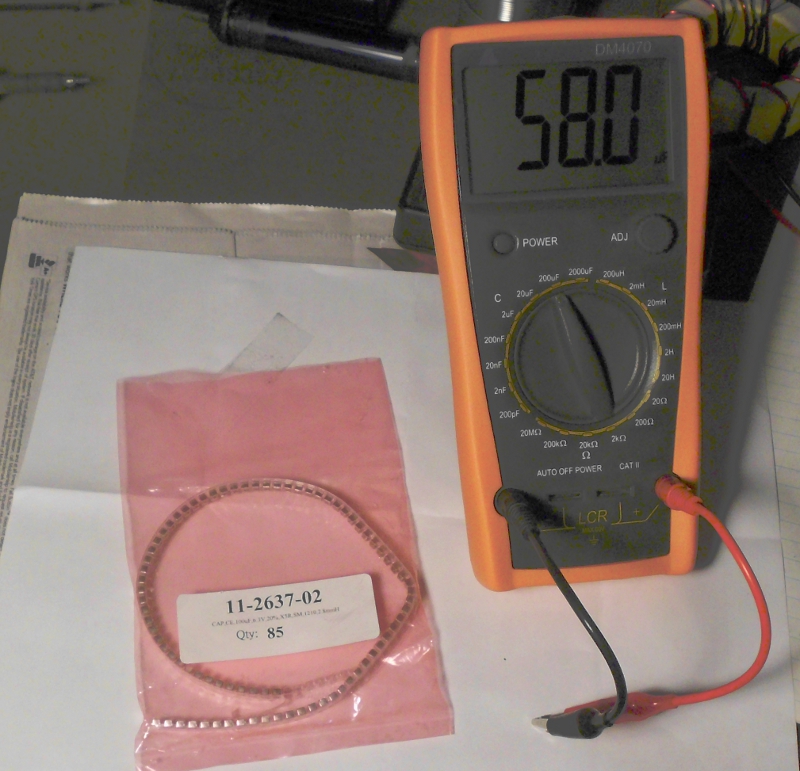 I'm wondering if there is some kind of scandal about to break here, as the actual capacitances are so low in some cases. It's like buying a dozen eggs in the market, and finding out that there are only 7 in the box. Perhaps the capacitors are marked in terms of "equivalent filtering capacity" compared to aluminum electrolytics? It is somewhat true that a lower value ceramic can often be used, due to lower equivalent series resistance (ESR). But like audio amplifier power ratings or battery mAH ratings, I still see it as basically lying. Heaven forbid someone needs to use one of these as a timing element.
Component
SPEC
Reading
VERDICT
 Murata GRM31CR61H106KA12L
 10 μF X5R 10%, 50V, 1206
 7.09 μF
 

FAIL

 TDK C3225Y5V1C226Z
 22 μF Y5V -20+80%, 16V, 1210
 11.76 μF
 

FAIL

 Taiyo Yuden LMK235F226ZN-T
 22 μF, 10V, 1210
 9.36 μF
 

FAIL

 TDK C3225X5R1A106K
 10 μF X5R 10%, 10V, 1210
 9.05 μF
 

PASS

 TDK C3216X5R1E225K
 2.2 μF X5R 10%, 25V, 1206
 2.03 μF
 

PASS

 Unknown
 100 μF X5R, 6.3V, 1210
 58 μF
 

FAIL
(Visited 126 times, 1 visits today)