A Honeywell HT-904 tabletop fan stopped working. I tried the speed switch in multiple positions and listened carefully. Not even a gentle hum from the motor. [Incidentally, the line outlet was, indeed, live.] Here are the steps I took to debug it.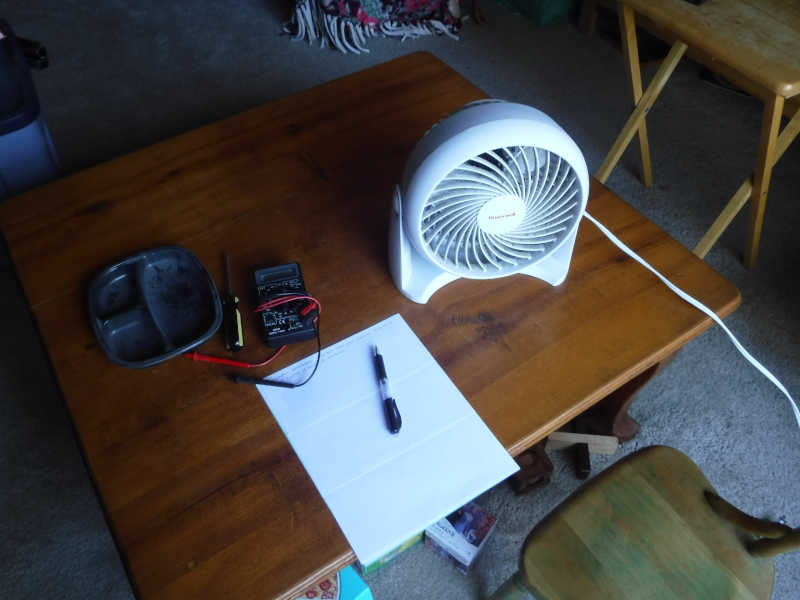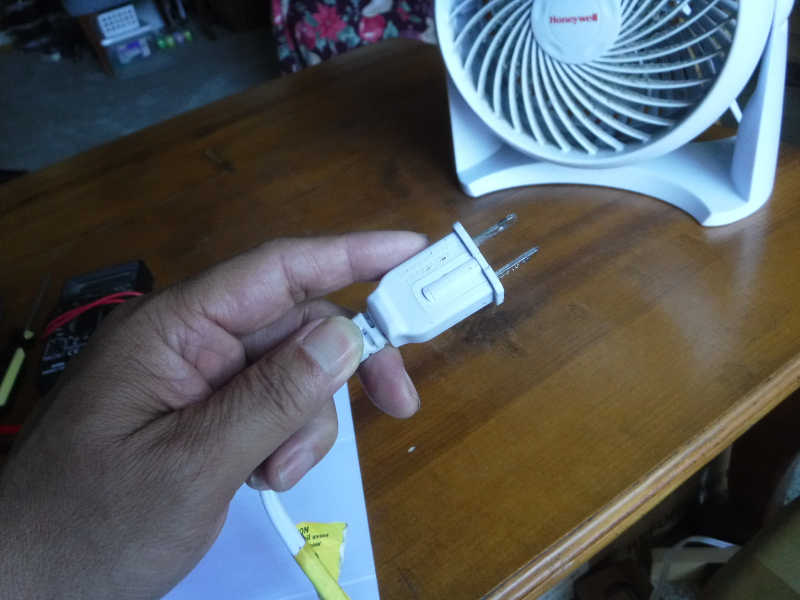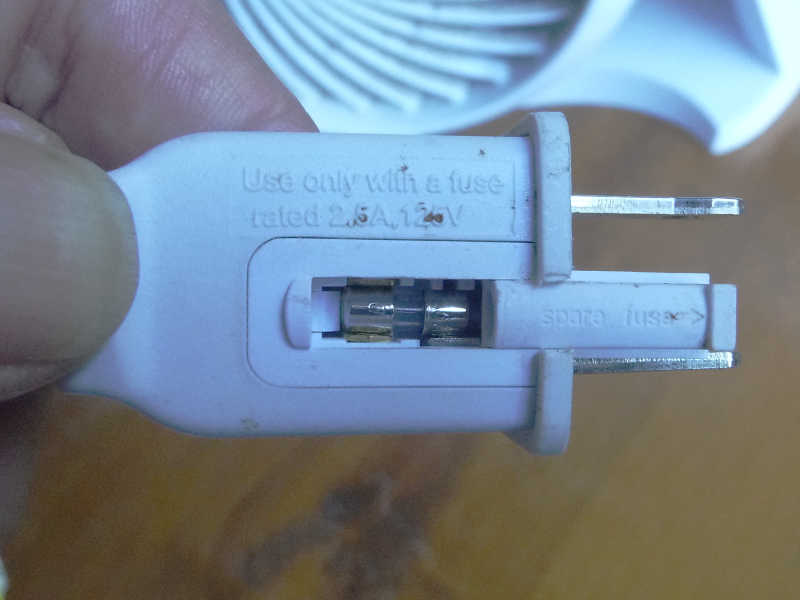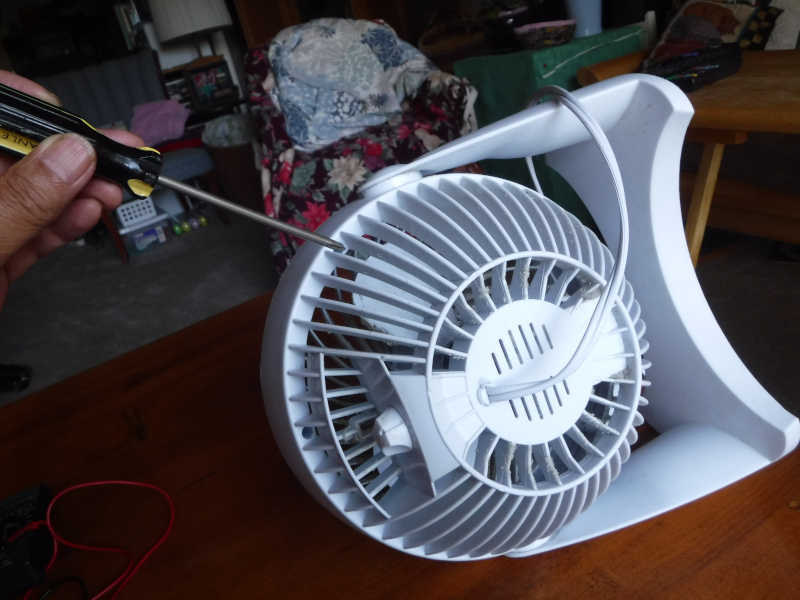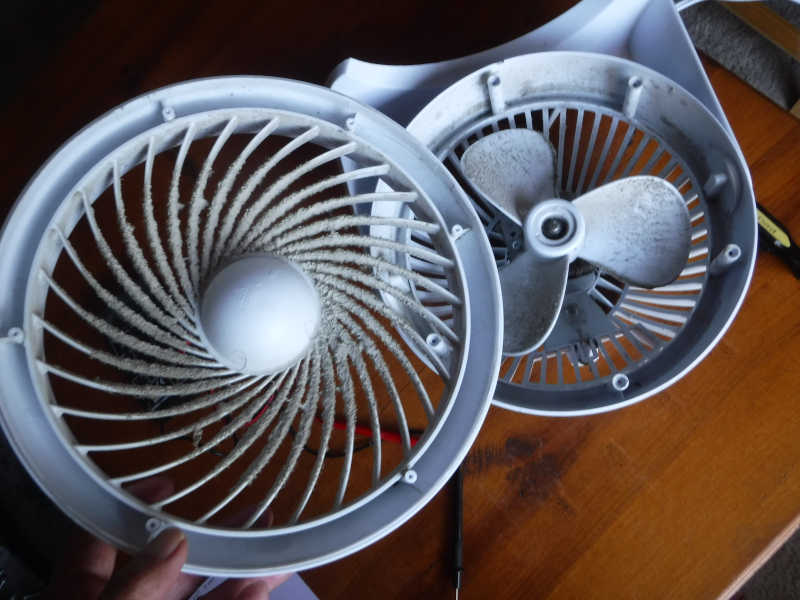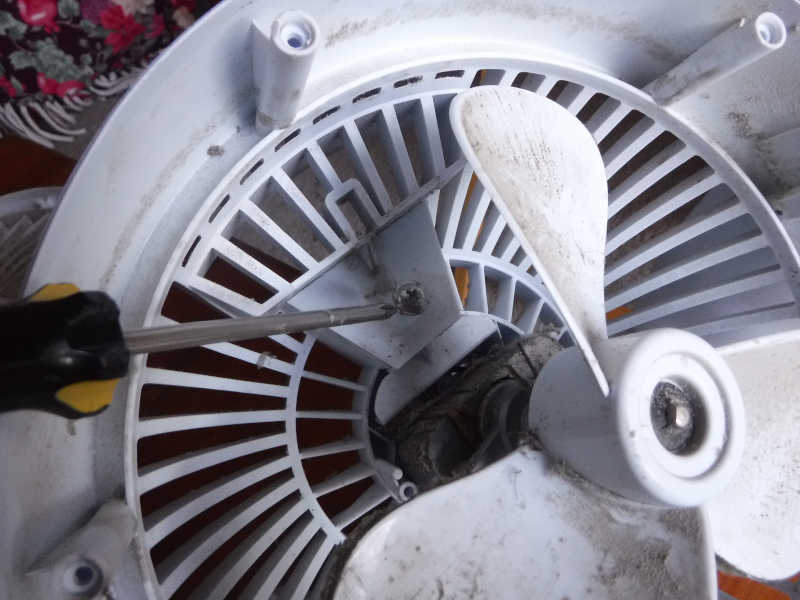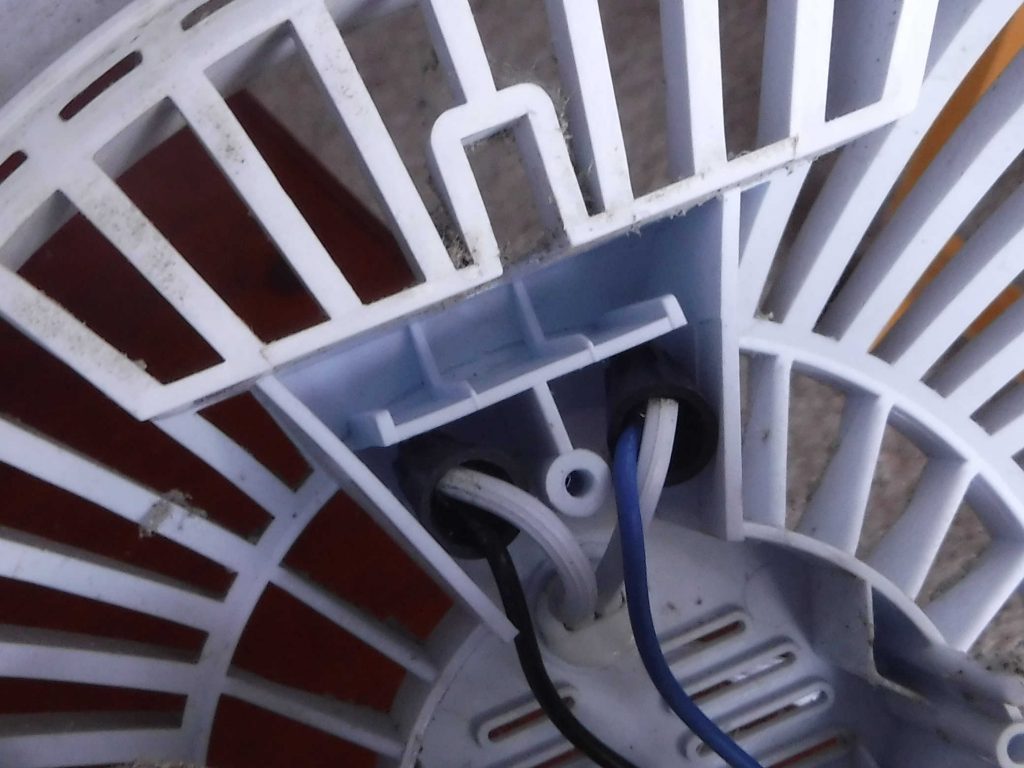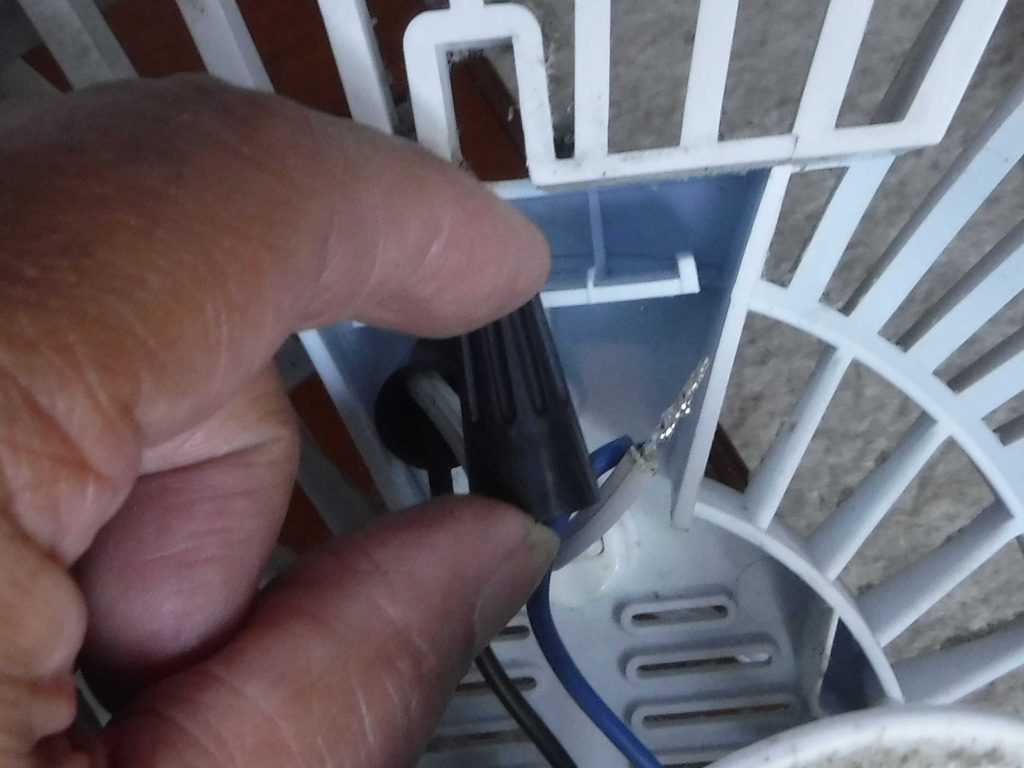 Earlier, I had guessed it unlikely that the fan was simply mechanically sticky, as there was no hum when I attempted to turn the fan on. In turning the blades manually, I found there was a very slight resistance, but not enough to stall the fan, in my opinion. I had also guessed that the motor winding hadn't burned out, due to lack of a burn smell. But a wire might have worked loose, somehere. The only way to find out for sure was to remove the motor and look.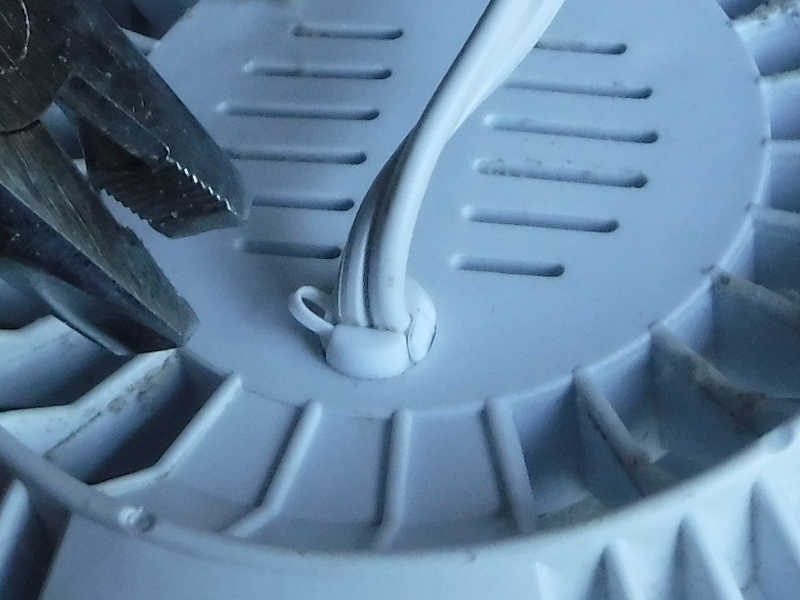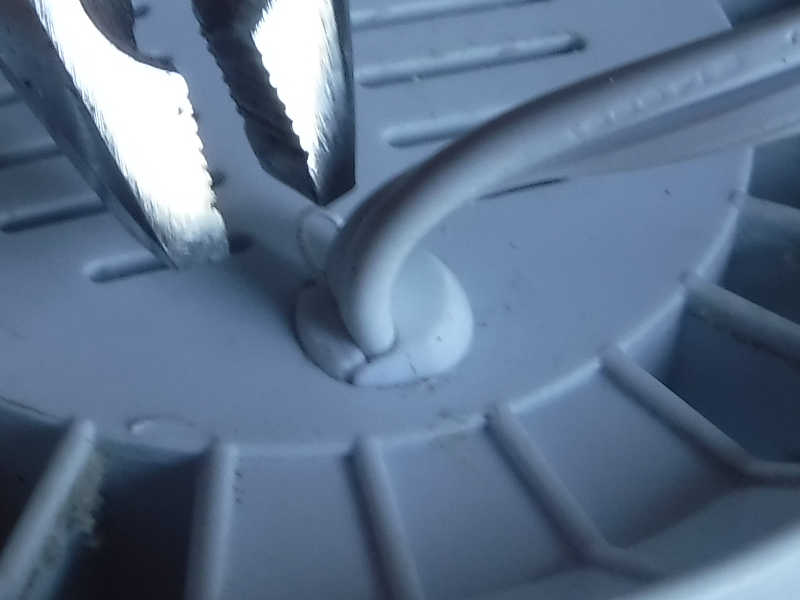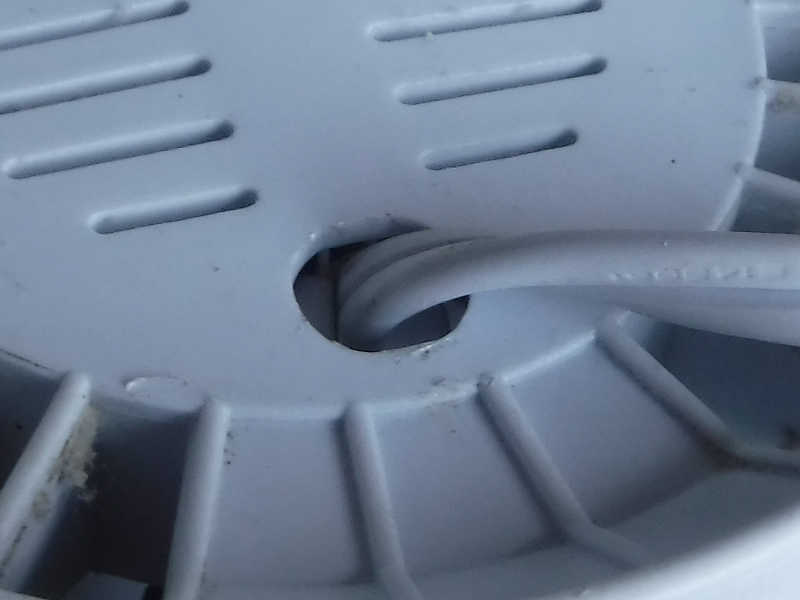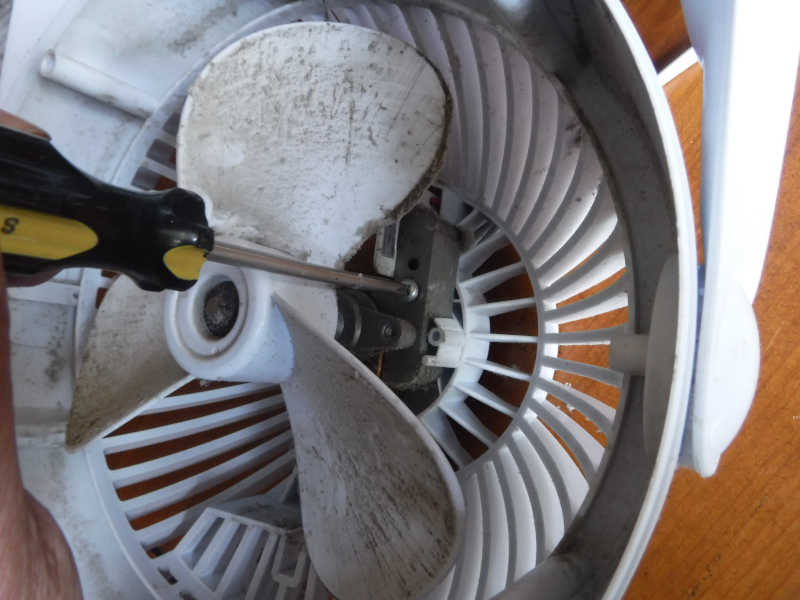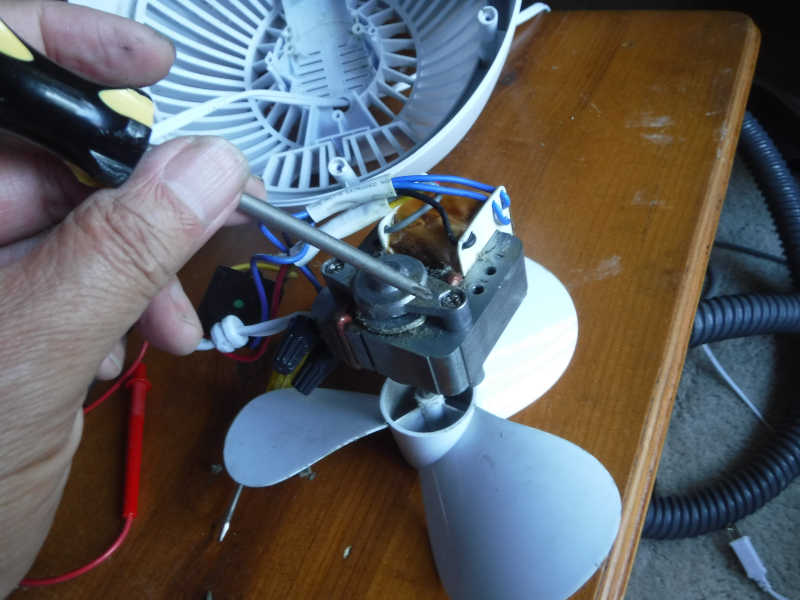 Below is a sketch of the wiring of the fan.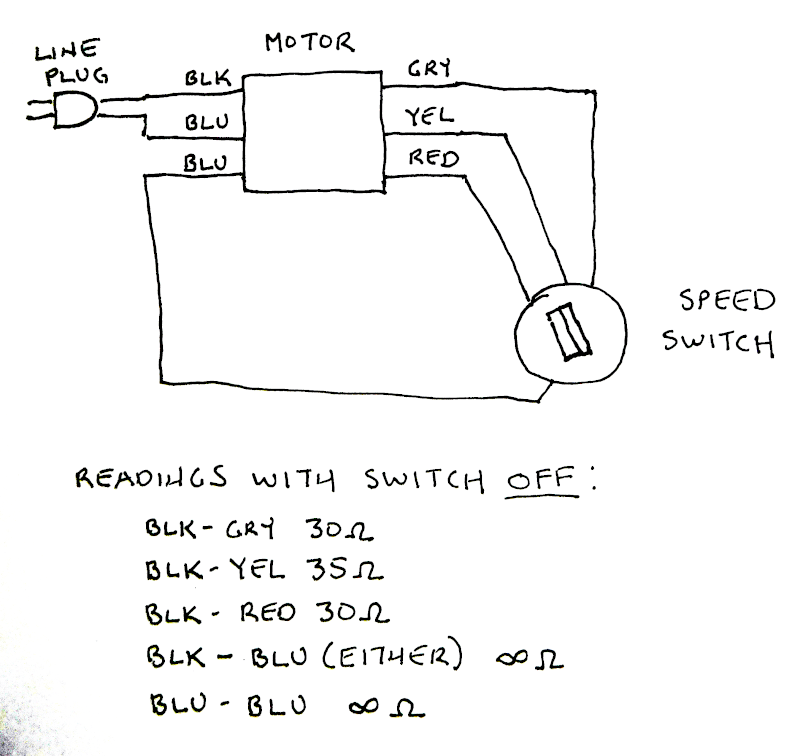 No matter how I fiddled with the switch, I couldn't get anything to connect to the blue wire on the plug. What were those two blue wires, anyway? I suspected they were a winding of the motor, perhaps a field or stator winding. Perhaps a blue wire came off the winding inside?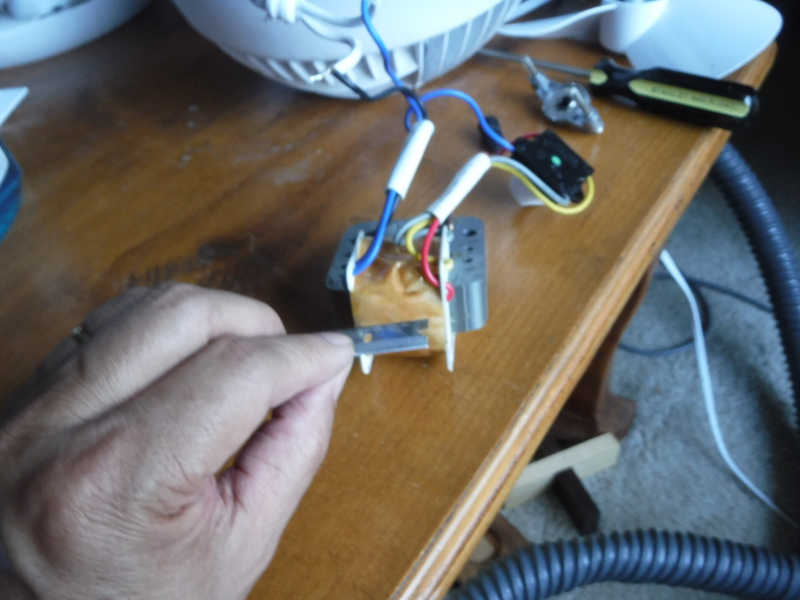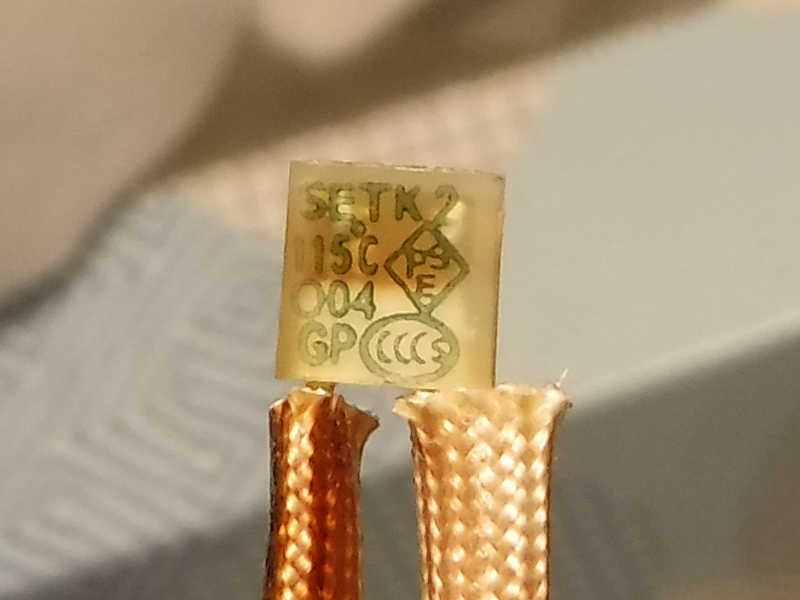 I cut the thermal fuse out, and connected the blue wire coming out of the switch directly to the wire nut leading to the plug. The fan then worked normally, and I reassembled everything. If there is truly an overload, there is still the electrical fuse in the plug for protection.