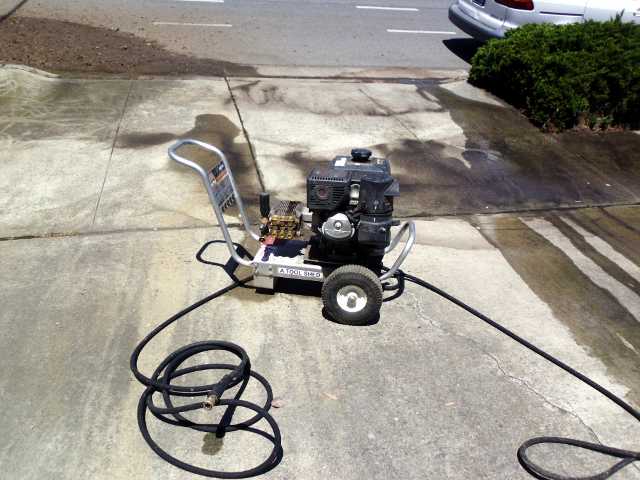 Okay, so we have some large rocks embedded in the strip between the sidewalk and the street. Every year, tough weeds grow there, and finally dry up when the rain stops. They're a real pain to dig out – it takes hours just for that small section. I'm continually tempted to just toss a match into it, but the news keeps reminding me of the wildfires that keep raging.
So I decided to try a pressure washer, but found that that Home Depot and Lowe's near me do NOT rent them. I could BUY a whole pressure washer – maybe not a very good one – for less than $100 at Harbor Freight. Or I could rent a good one for $30. Which includes tax and is pre-filled with gas that need not be replaced when returning the unit.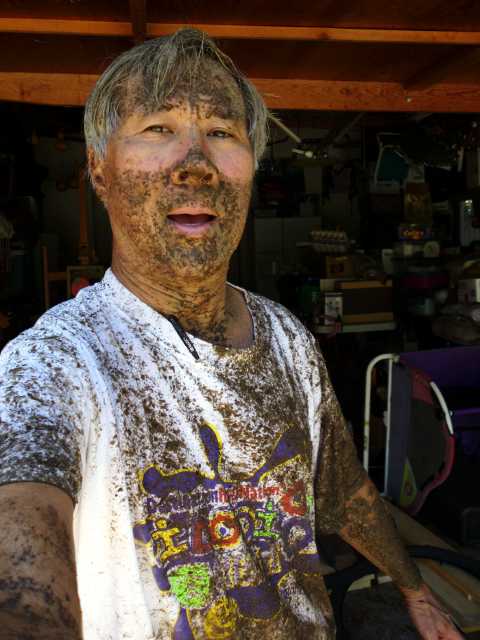 I'm glad I rented the washer. First of all, 3000 psi is still not enough to cut through the weeds instantly, although they eventually did seem to uproot and flush out. If I purchased a washer, it would have been a cheap model with half that pressure, even less effective. But most of all, pressure washing was a nasty, dirty business. Mud splattered onto my goggles making it hard to see, and into my mouth, too. I kept spitting out mud. And I may have picked up some kind of lung infection from it. I've been coughing for the past week, and only now is it starting to abate.
I never want to do this again. Seriously, I want to brick over that entire area, or pour concrete.
Sorry, no before and after pictures of the work area. My main thought was to get the dirt off myself and speed back to the rental place before I ran overtime.