If you're here just for the settings, you need not go any further than the first image below: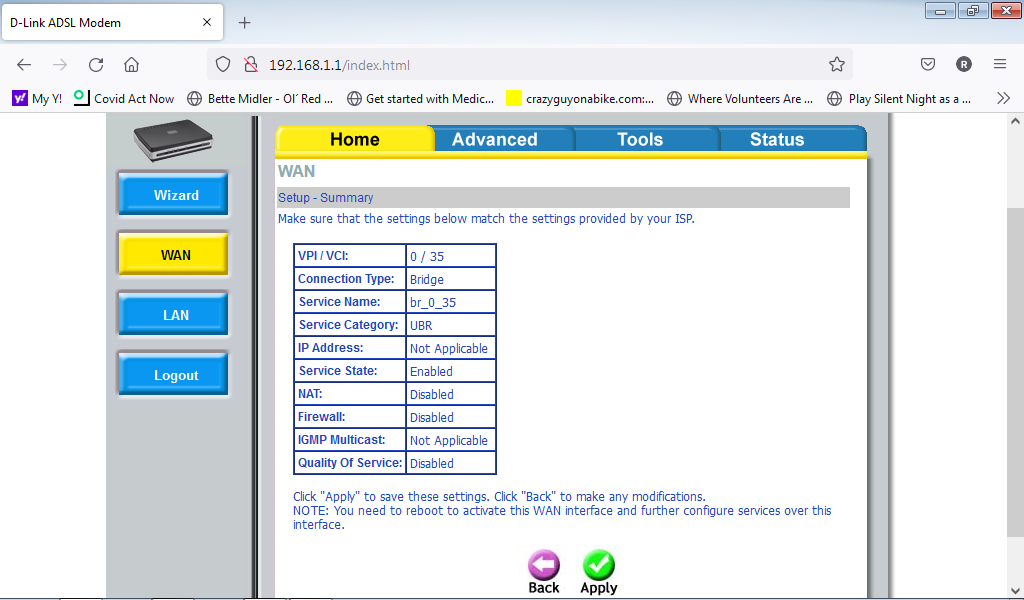 And now, step-by-step. There are definitely other ways to configure the modem, including over USB, and using a Wizard, but this is how I did it. New out of the box, I powered up the modem and connected an ethernet cable between it and my laptop. I pointed my browser at 192.168.1.1, and logged in with default username Admin, password Admin.
I went to WAN on the left sidebar. On the page that came up, I clicked Add.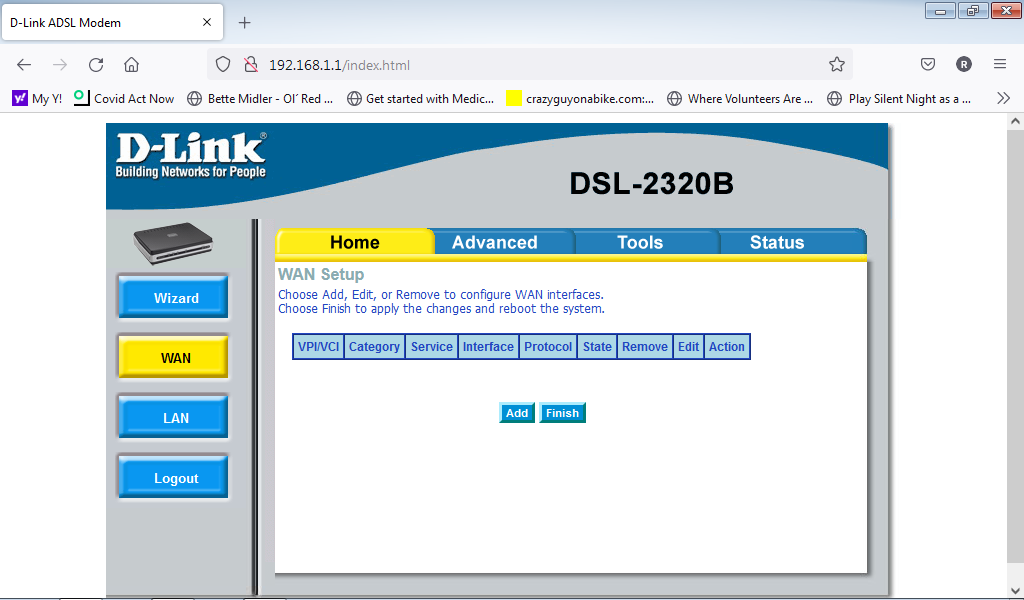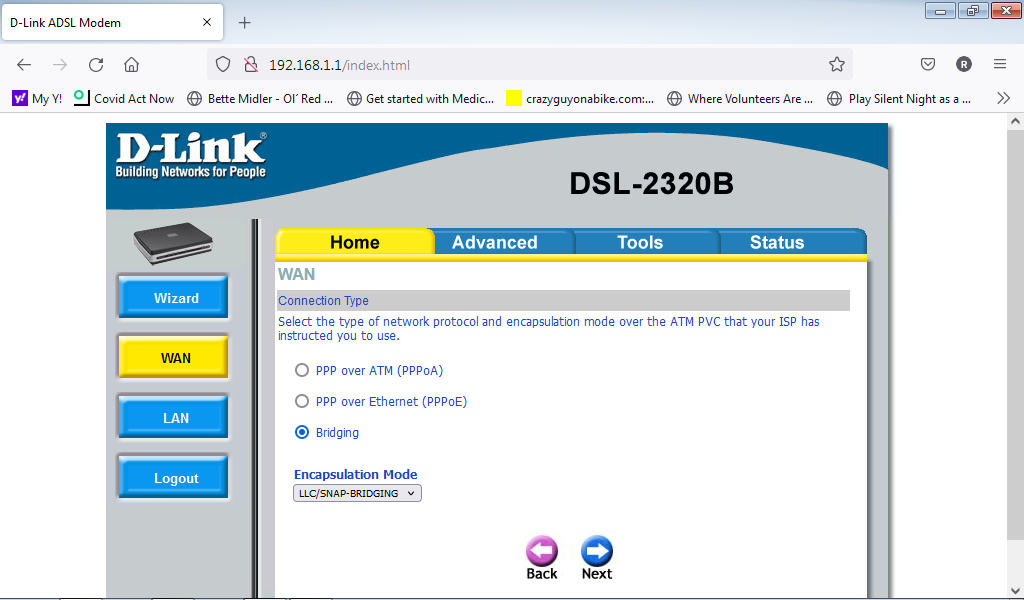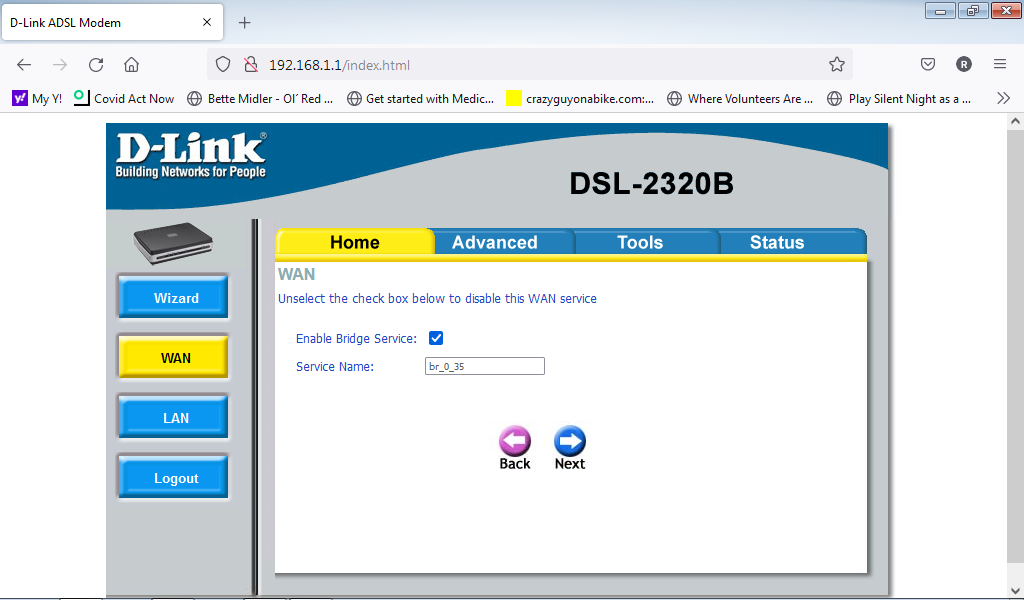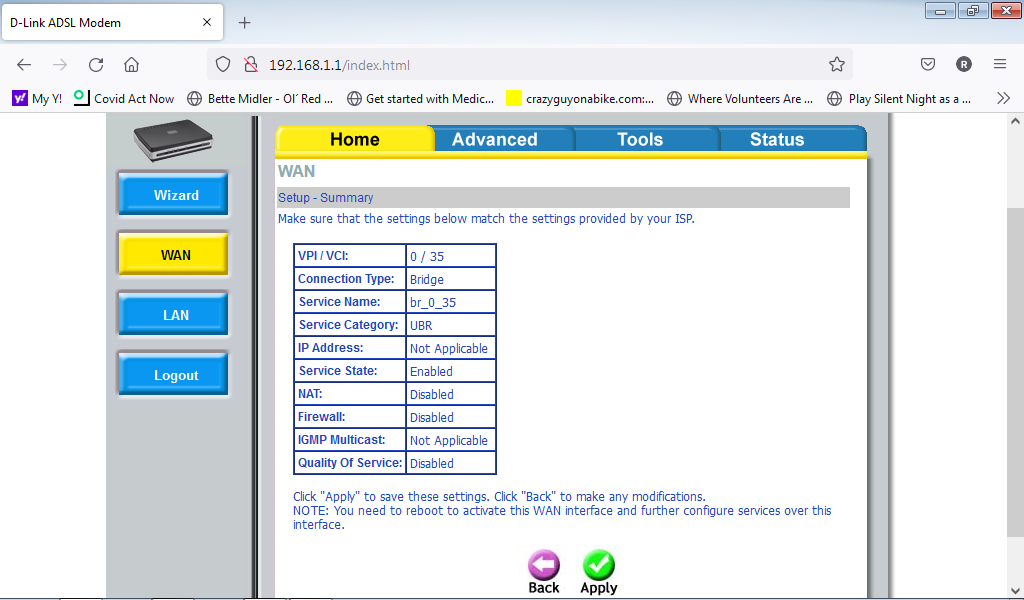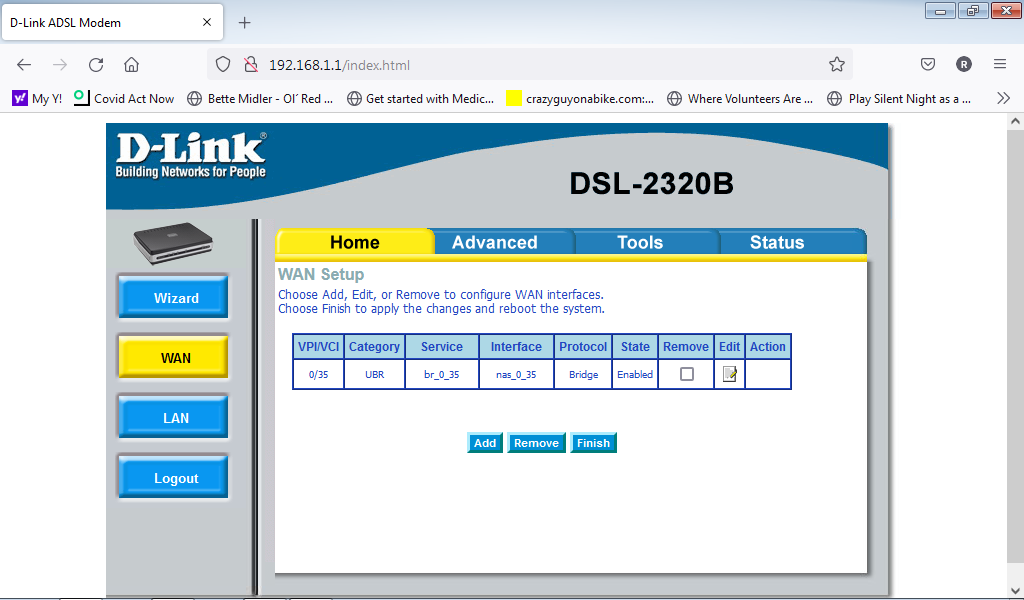 And now, the months-long saga of the modem issue. Move along, nothing to see here.
We have had Sonic Fusion (ADSL2+) as our ISP for over 10 years. I liked that they gave me a static IP upon request, as I host pididu.com on a small server in our bedroom. (We also have Xfinity in the house, but that's irrelevant to this article.) A few months ago, on random days, the speed would drop to 1 Mbps at times, and stay there. When that happened, a power cycle of the modem would bring the speed back up to the normal of about 20 Mbps. I doubted that wiring could be at fault, because a technician came over a few years ago and redid the connections for all our phone wiring. So naturally, I suspected the modem.
For a while, I substituted the Actiontec GT-701D below, which I had kept around as a spare. However, that modem only supported speeds of up to about 10 Mbps (ADSL2, G.992.3). Although the ActionTec seemed reliable, I decided it was better to simply use the Comtrend CT-5072T and power cycle it on the rare days when the issue occurred.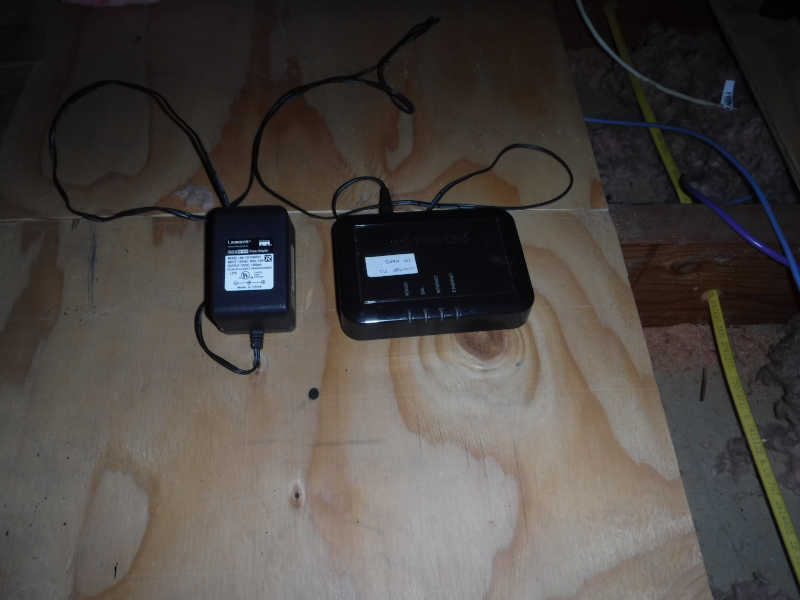 Clearly, I needed a new modem which would work at full ADSL2+ speed. I found one on eBay, $10 with free shipping. It was a Speedstream 5100.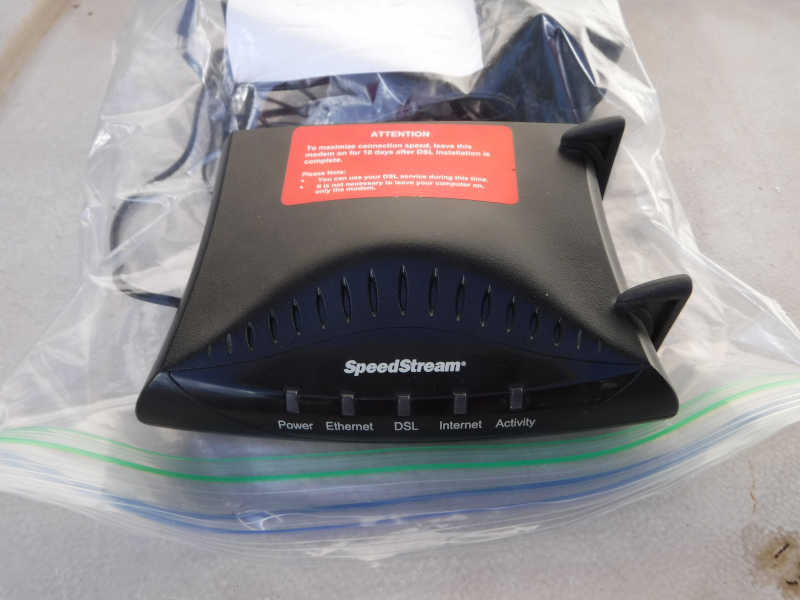 The next modem I got was off craigslist again, a Speedstream 4100B, which I took great pains to validate that it was, indeed G.992.5 (ADSL2+). It turned out to be sold by someone I knew. I couldn't get it to sync to DSL. So it was broken. But since it was a friend, I didn't bother him for a refund.
Enough messing around. I decided to get another Comtrend CT-5072T, the exact model that had worked so well all those years. There was one that was advertised as Never Used on eBay for about $30.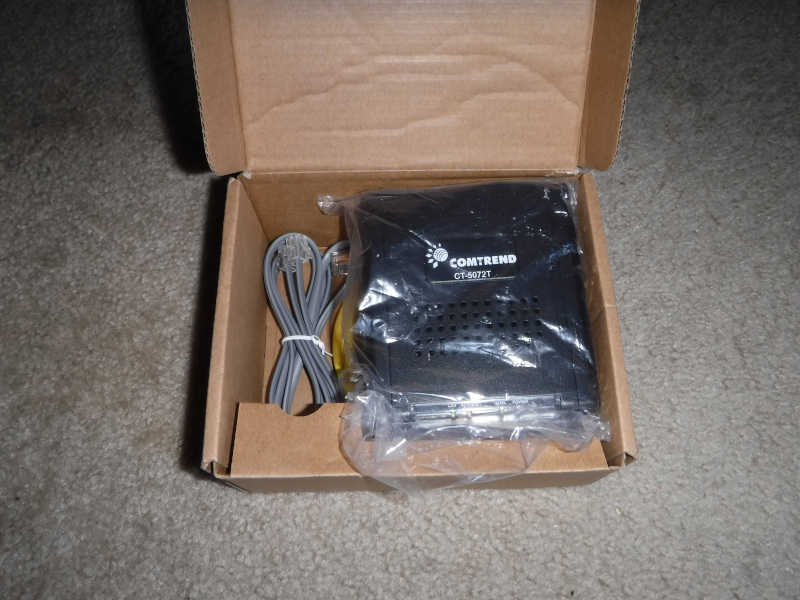 One possible positive about the Comtrend modem that I got was that it came with a power supply. I substituted the new power supply for the old one on the existing modem, and did not see the speed throttling problem again. Maybe that was the issue all along?
I was beginning to realize how passe DSL was. It was HARD to find a DSL modem only anywhere. A few modem / wifi router combos were available, but those were not what I needed, since I had an excellent router, already. I also realized that these old modems were pricey, likely because they are not made, anymore. I was able to find a D-Link DSL-2320B for around $60 on eBay, New in Box. Surely, that would work. An aftermarket product like that would have to be configurable to work on any ISP. I checked the specs on D-Link's site, and indeed, that was an ADSL2+ device. I ordered it. Even if the power supply actually fixed the Comtrend failure, I still needed a backup.