These are the finishing details of the tile repair project. I'm documenting it more for my own memory, than benefit to the general public.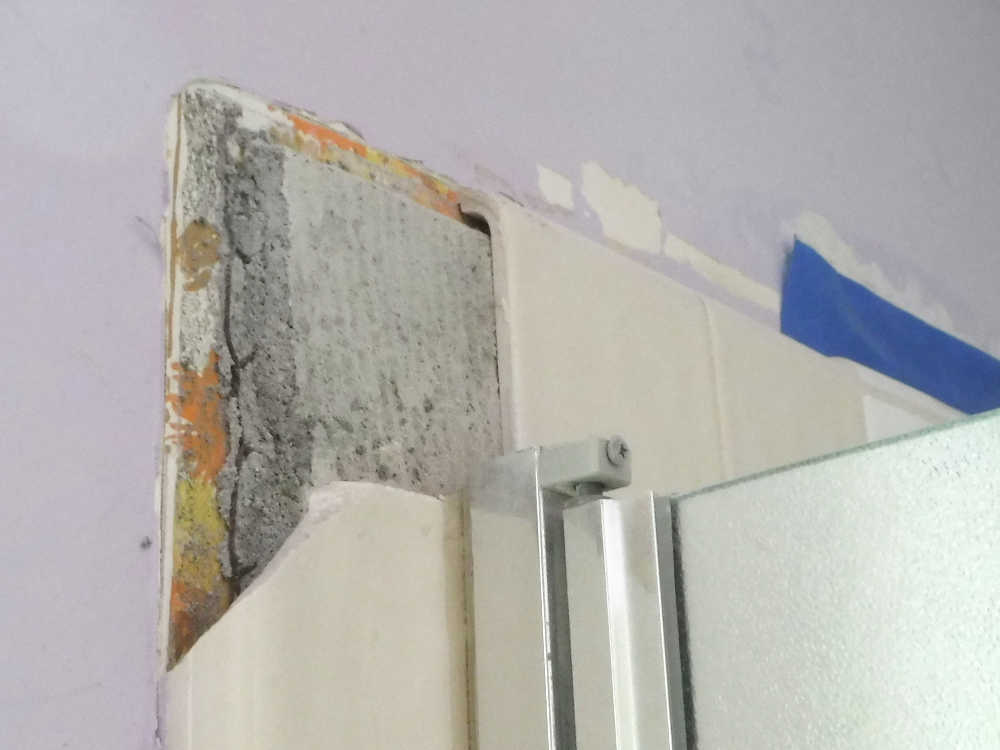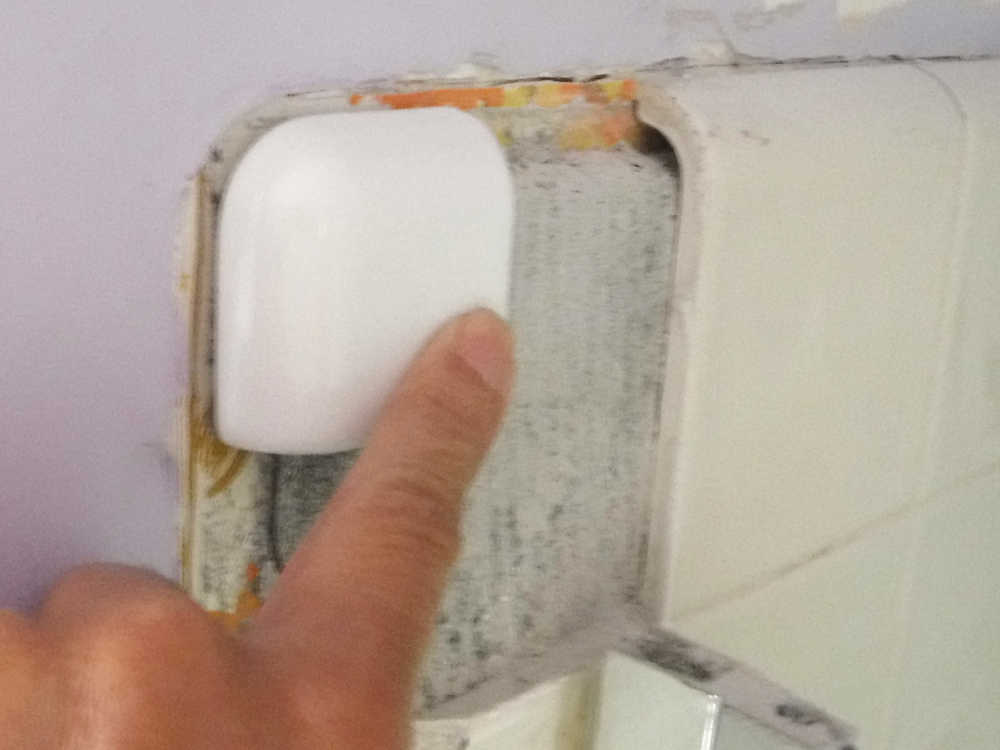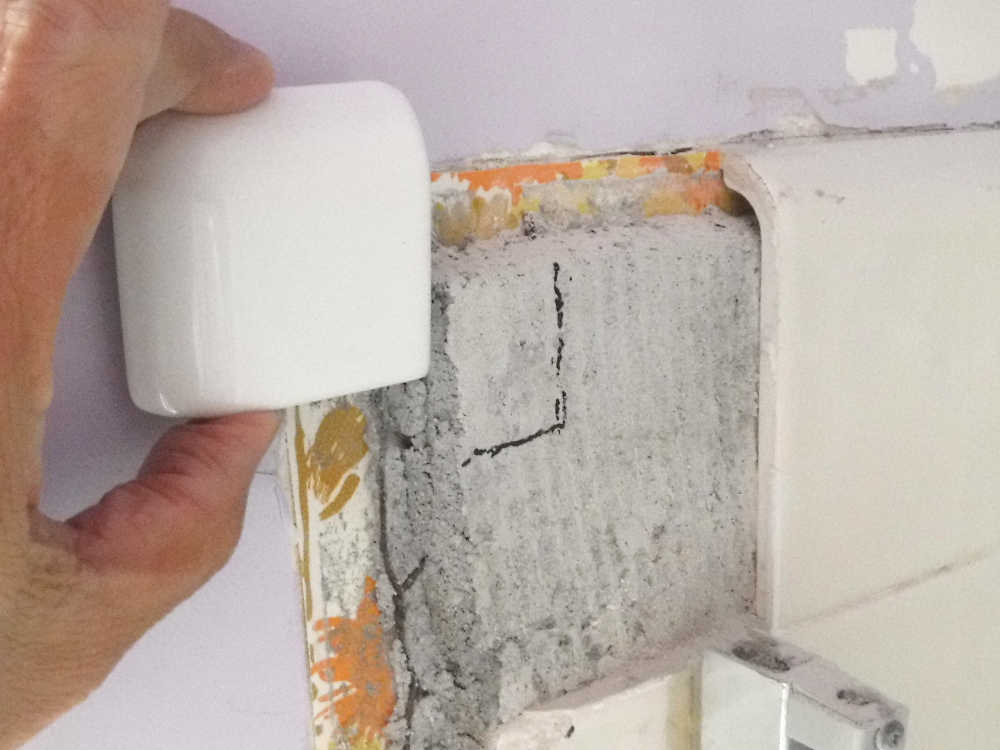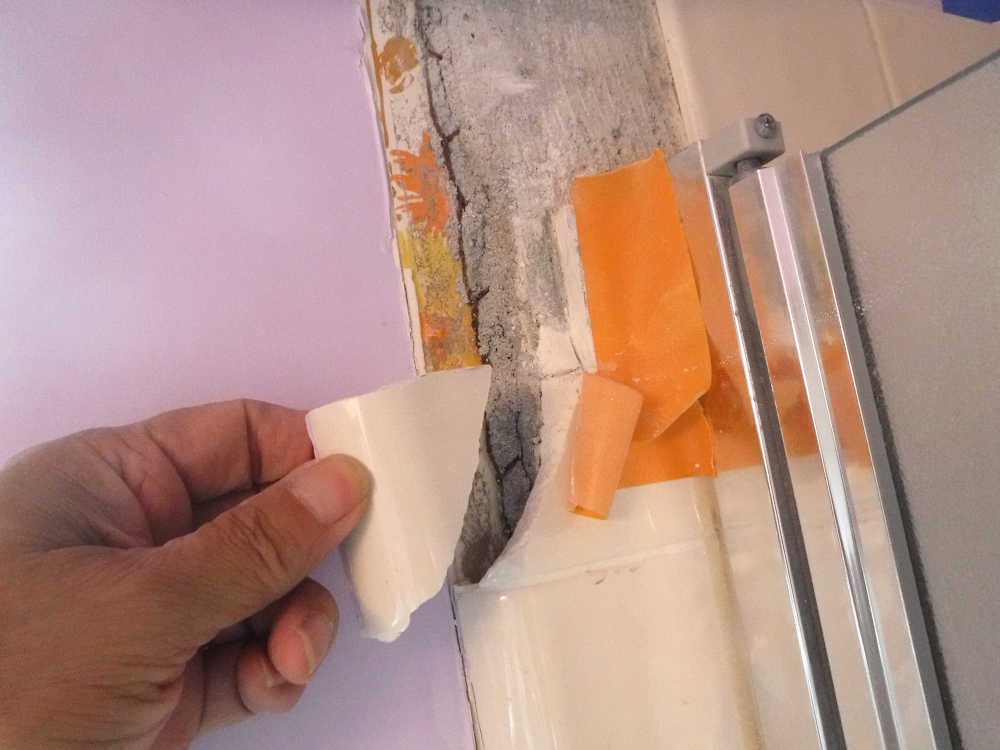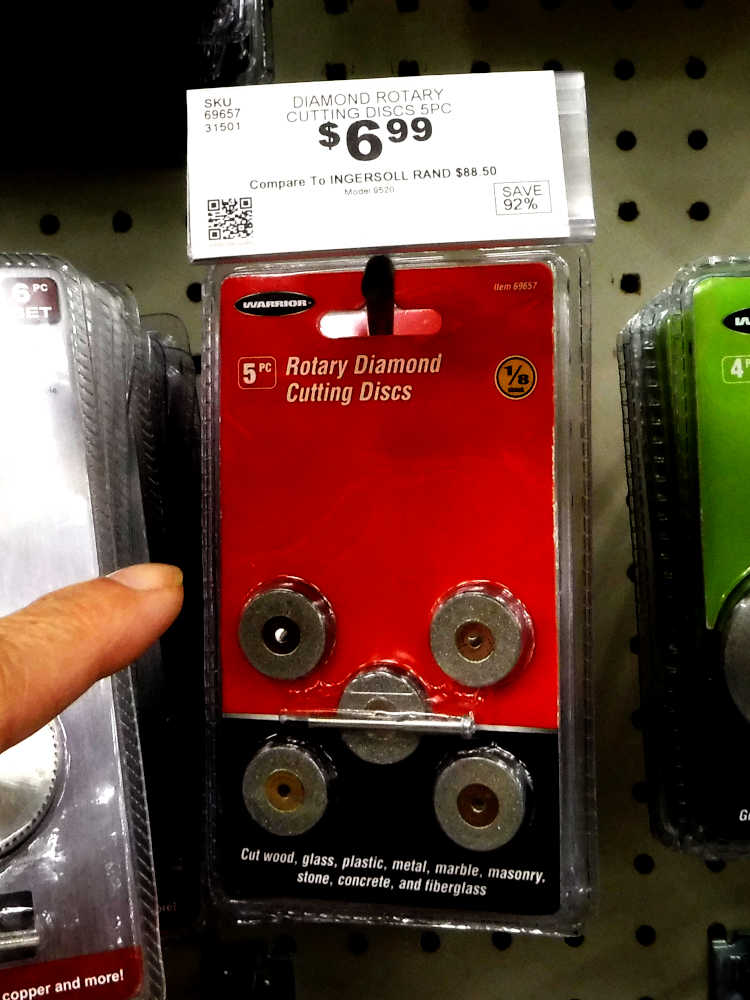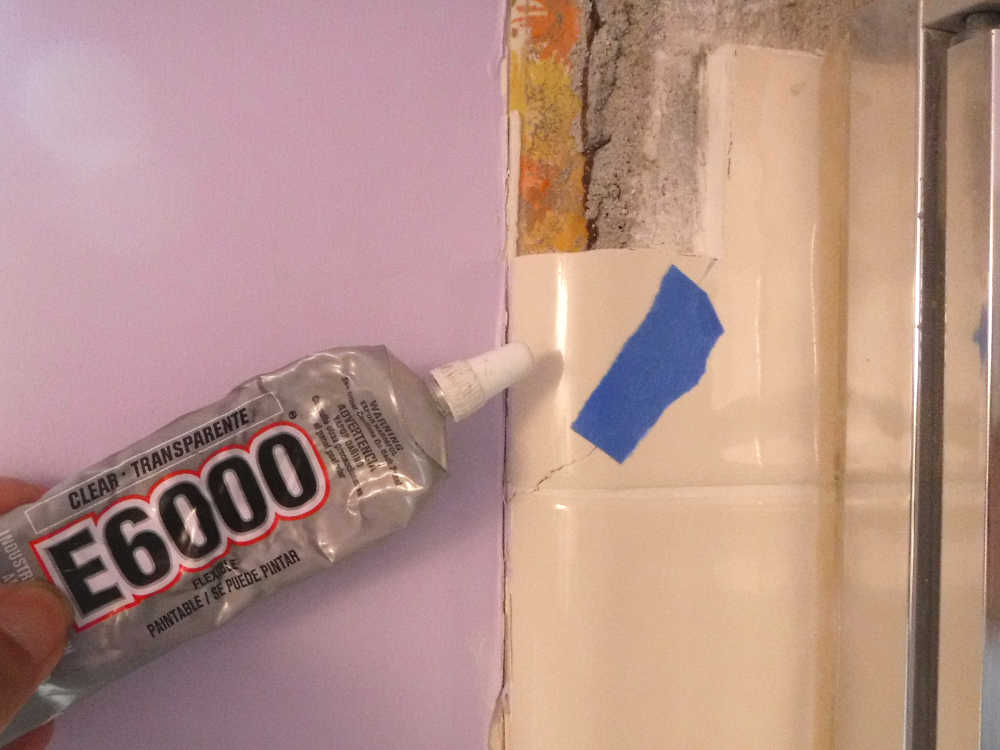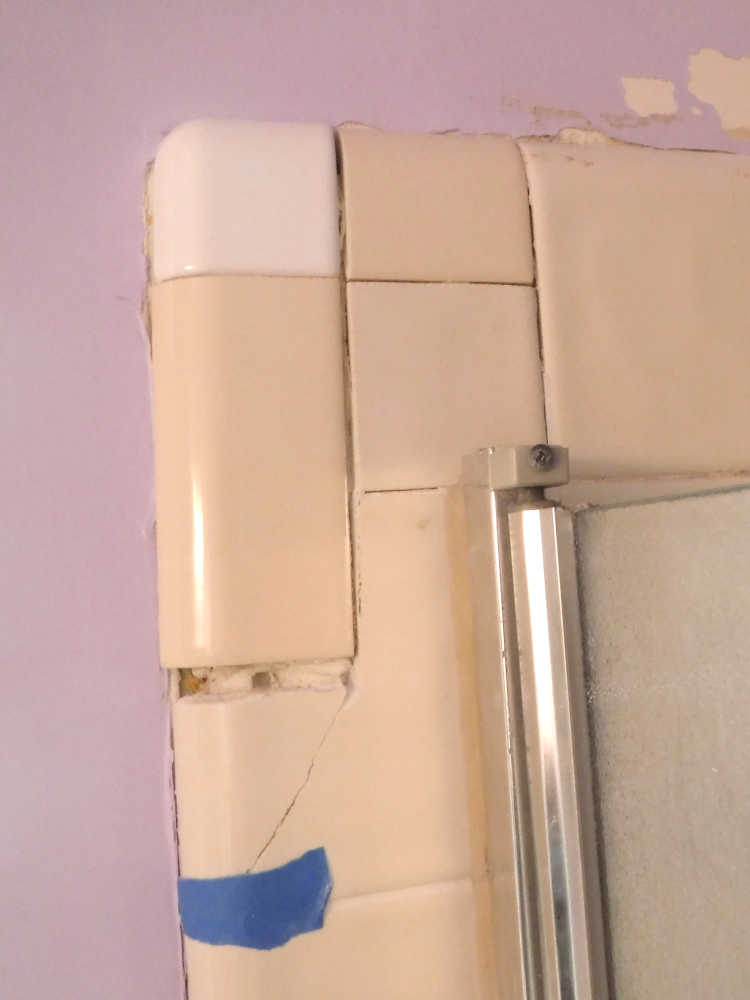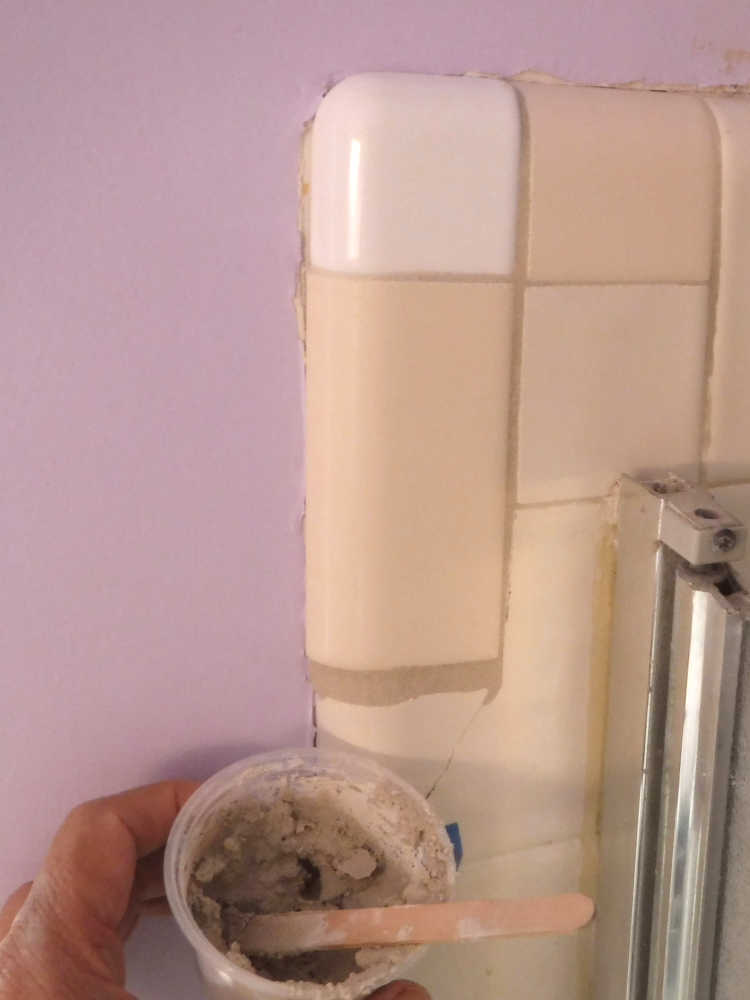 Learnings:
Availability of matching tile even in the size and style of the old tile is difficult, let alone matching the color. If you can't live with an eclectic-looking result, redo the entire shower.
Keep every little piece that you cut until the entire project is done. The leftovers might be useful as shims to support tiles while setting, or might be needed to make some little thing that you forgot. Had I not saved one 4×4 tile, I would have had to cut a virgin 10×14 tile just to generate the little 2×2 square above.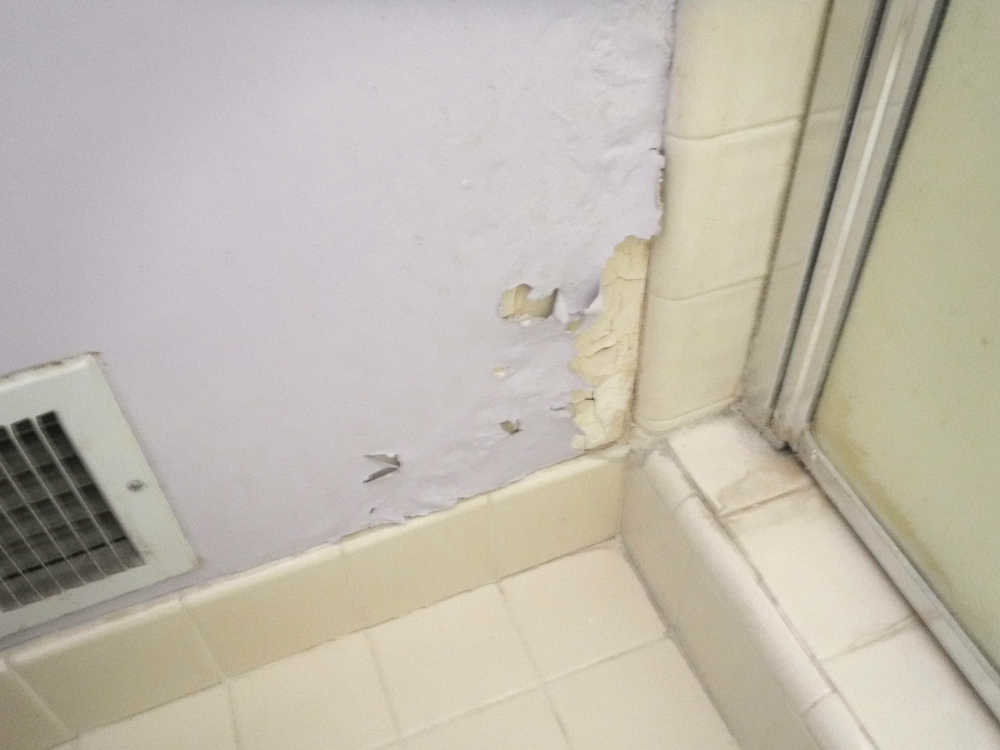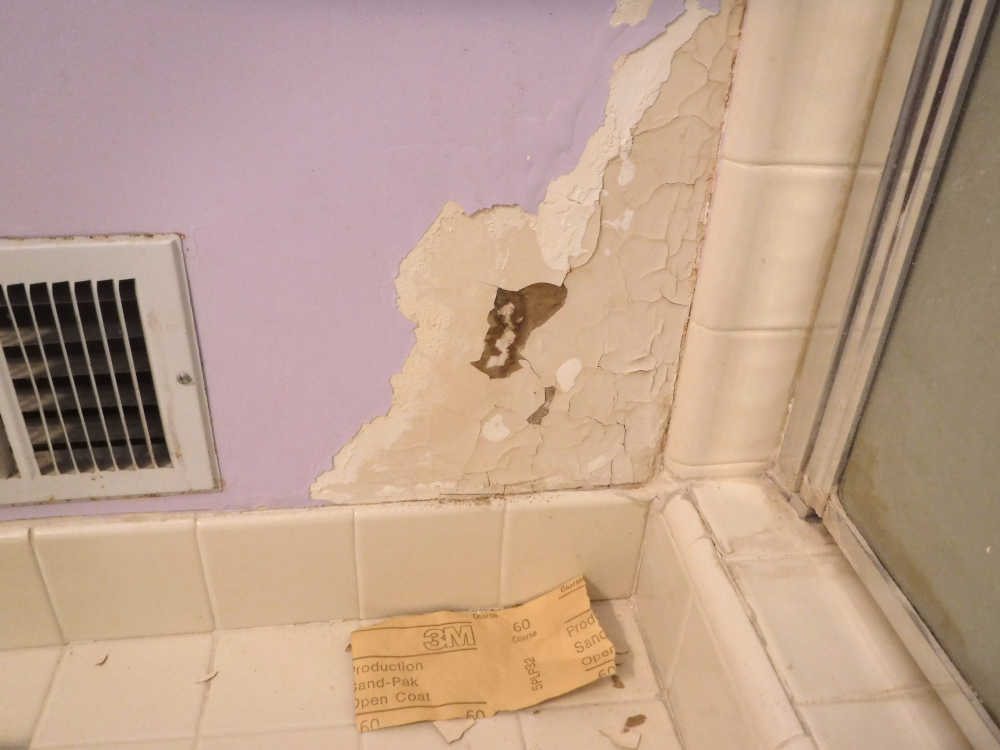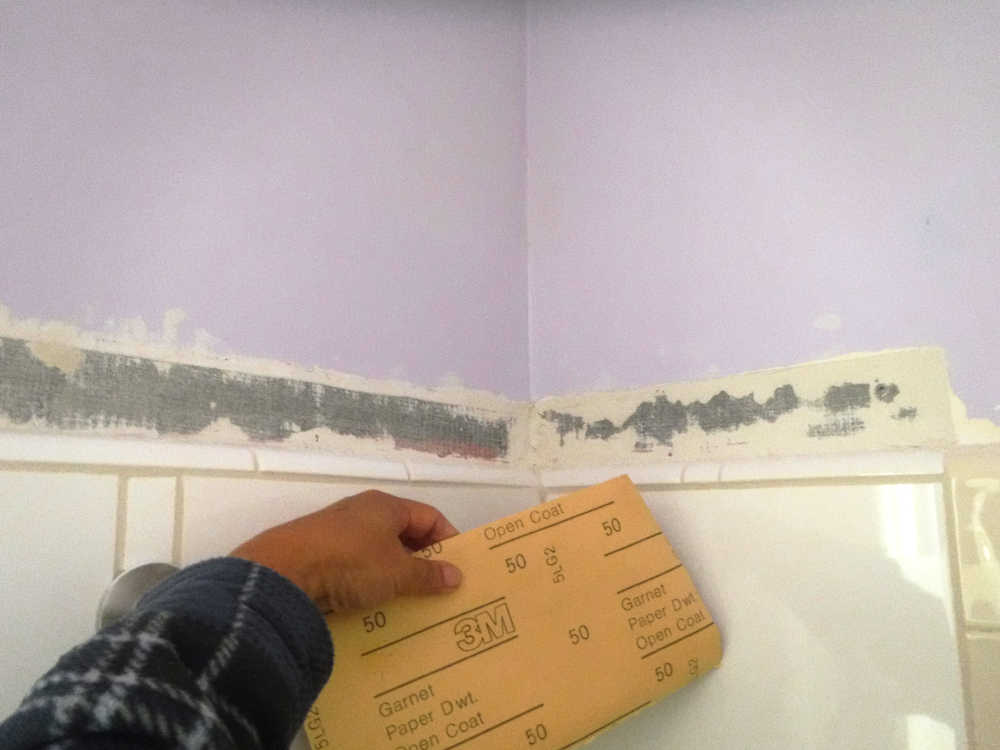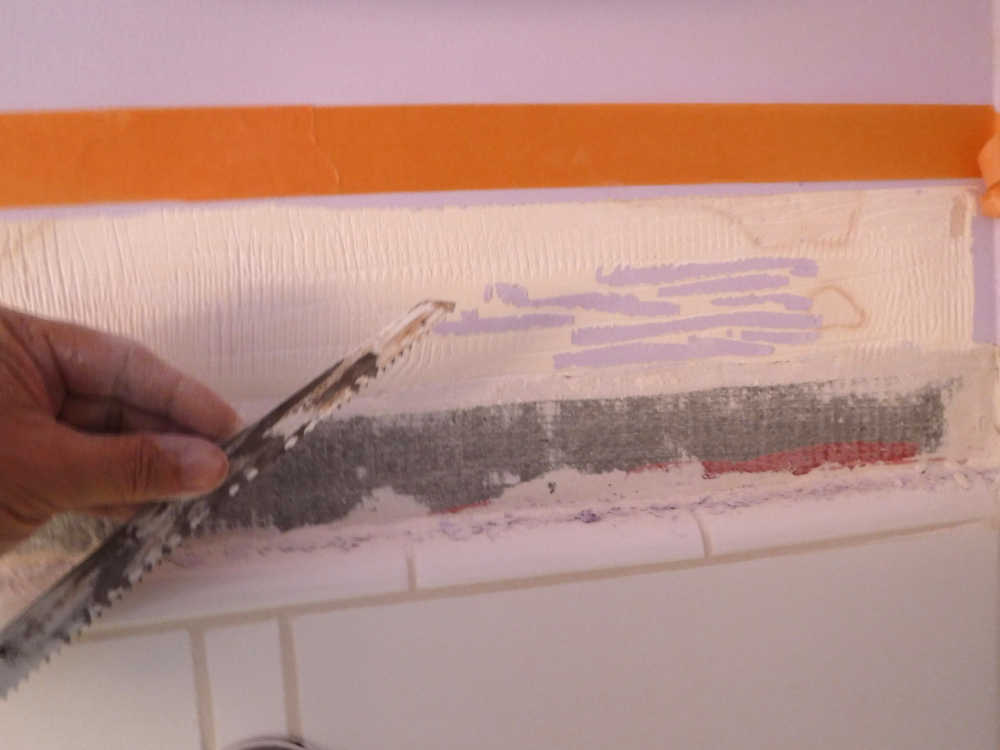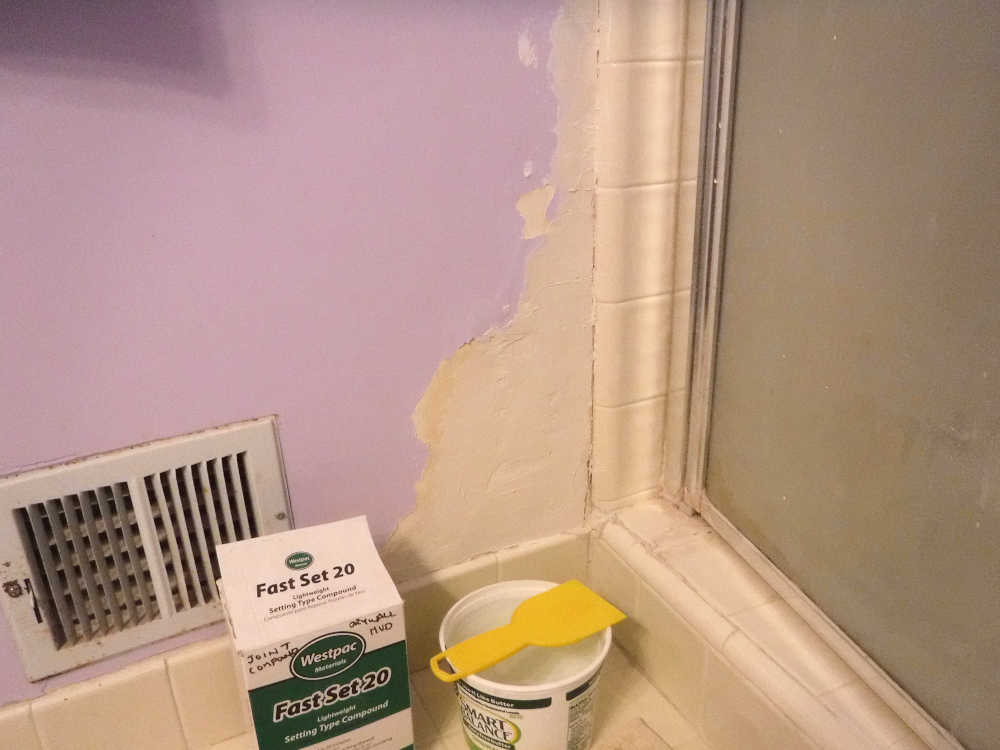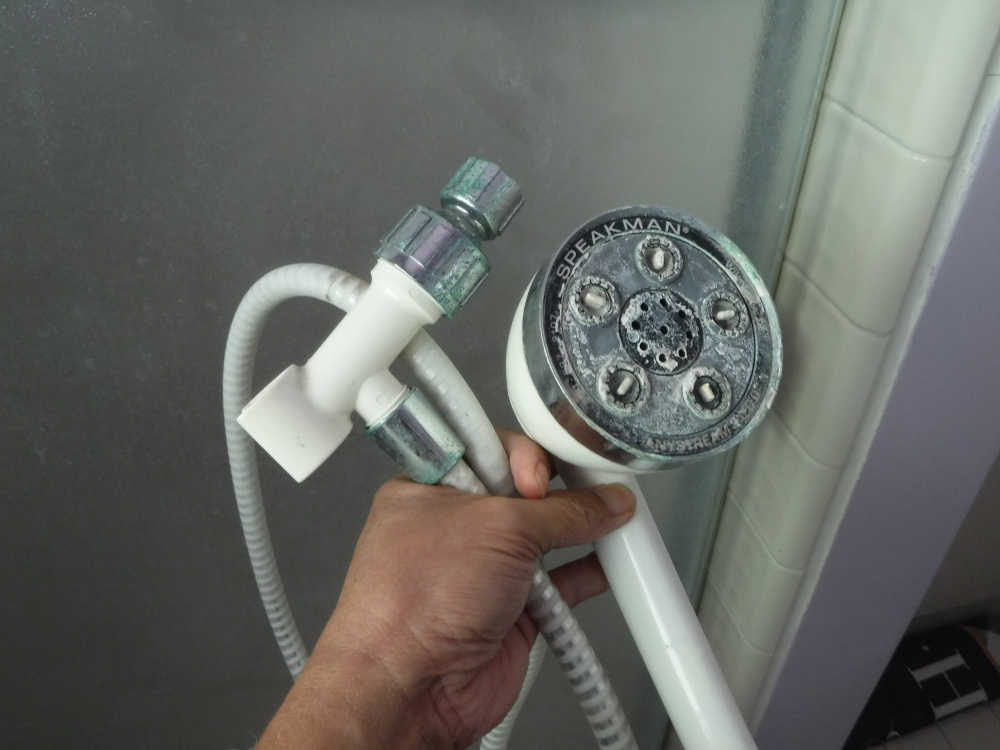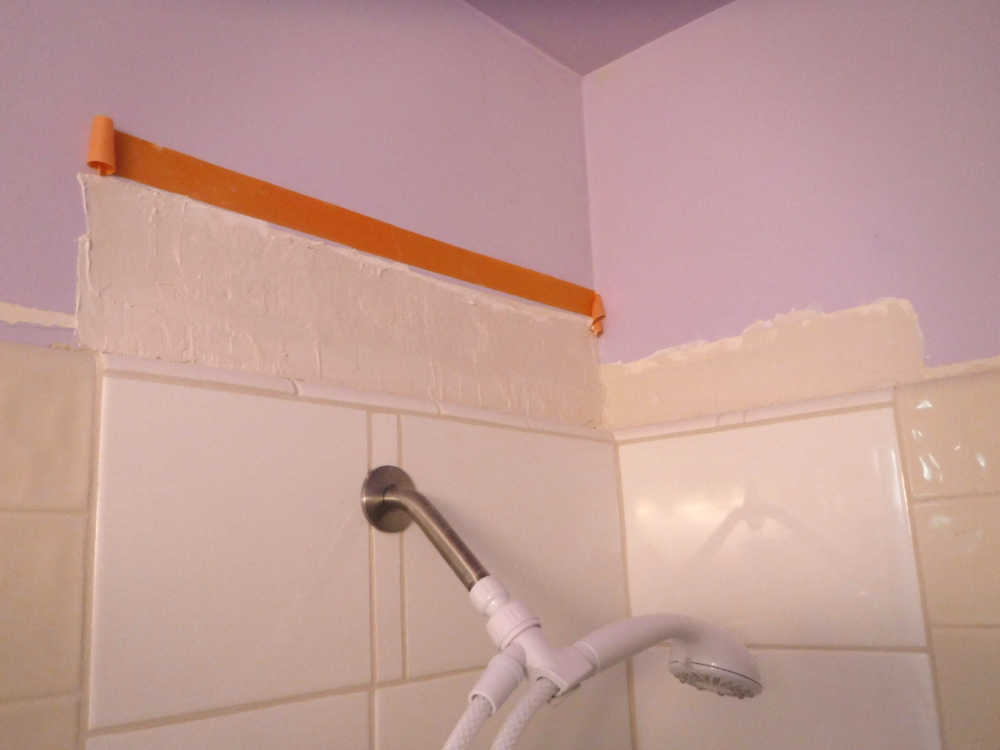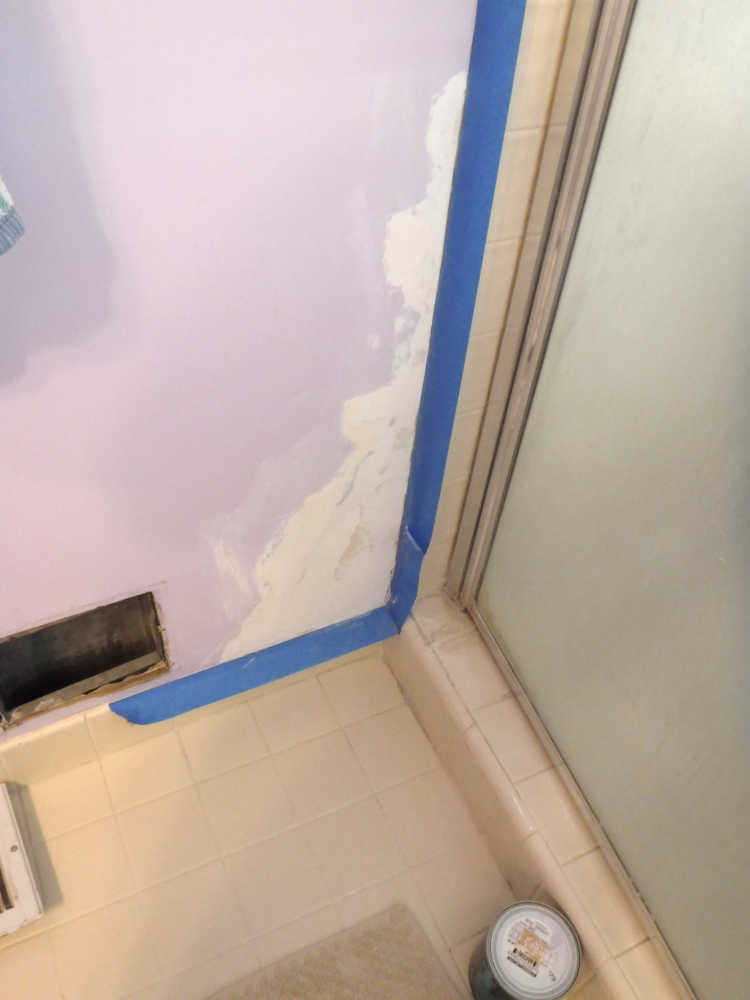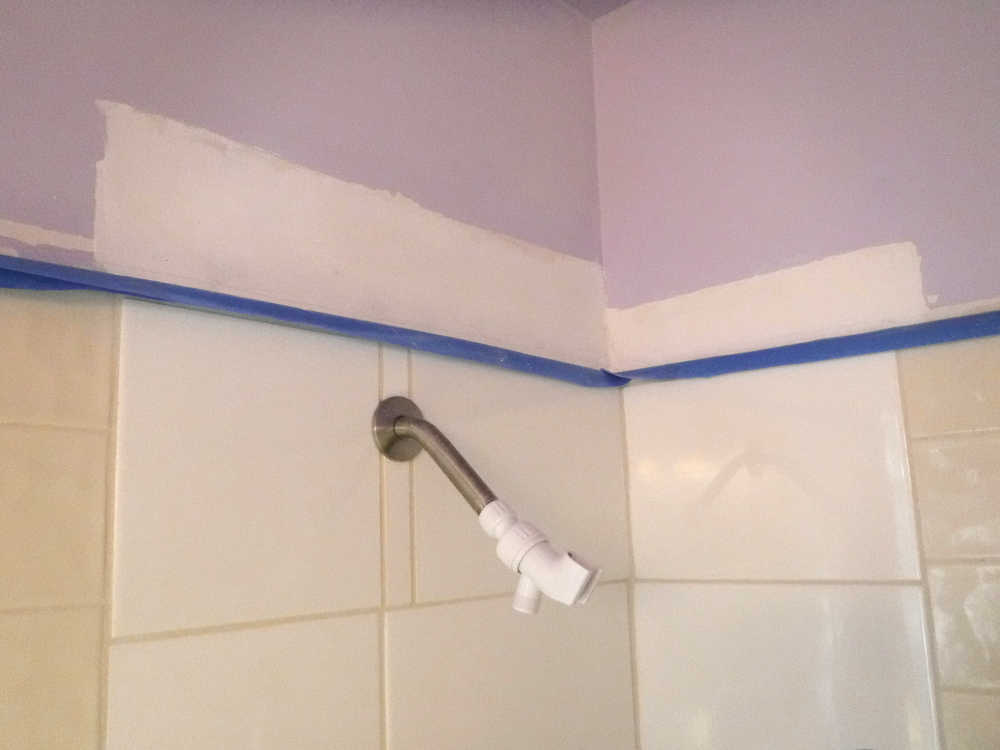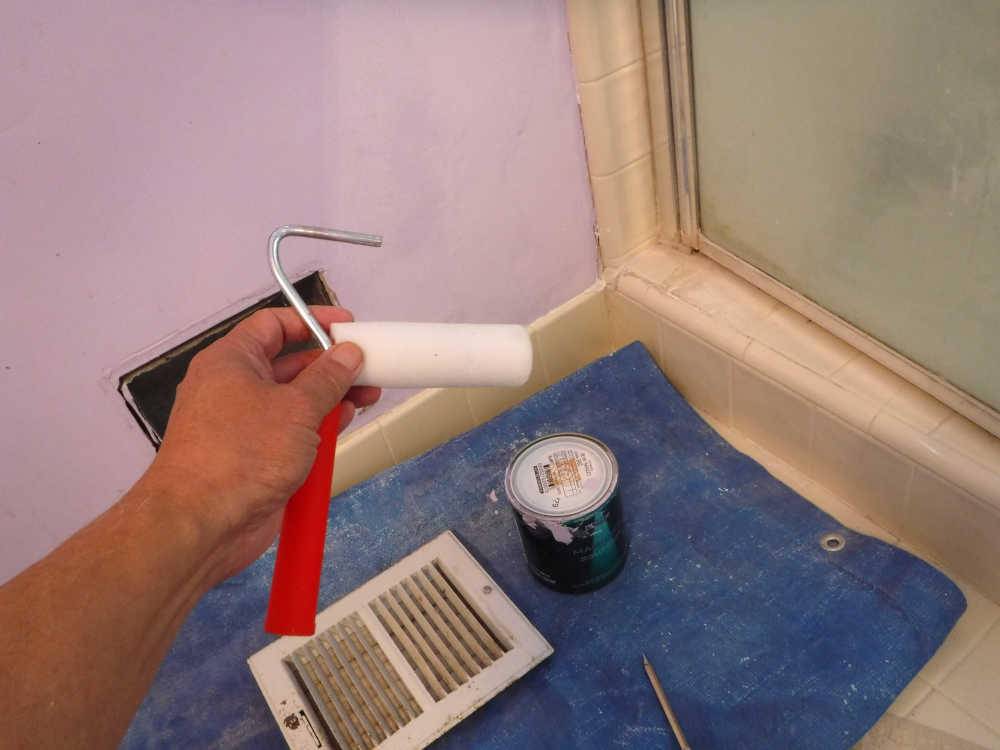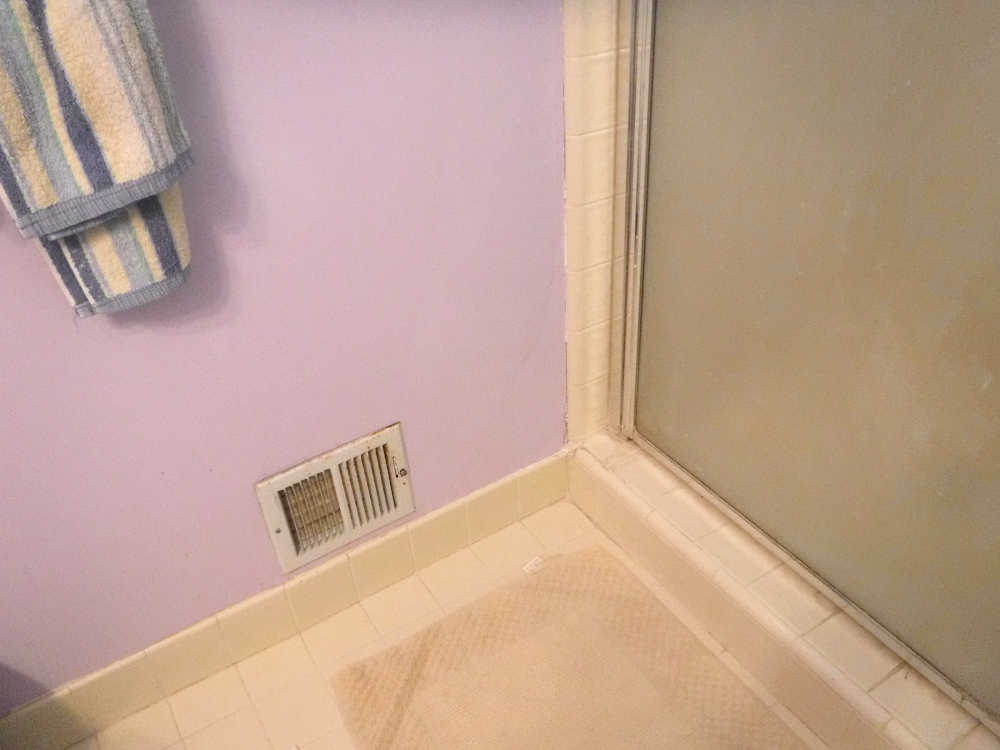 Learning: peel the masking tape off just after painting.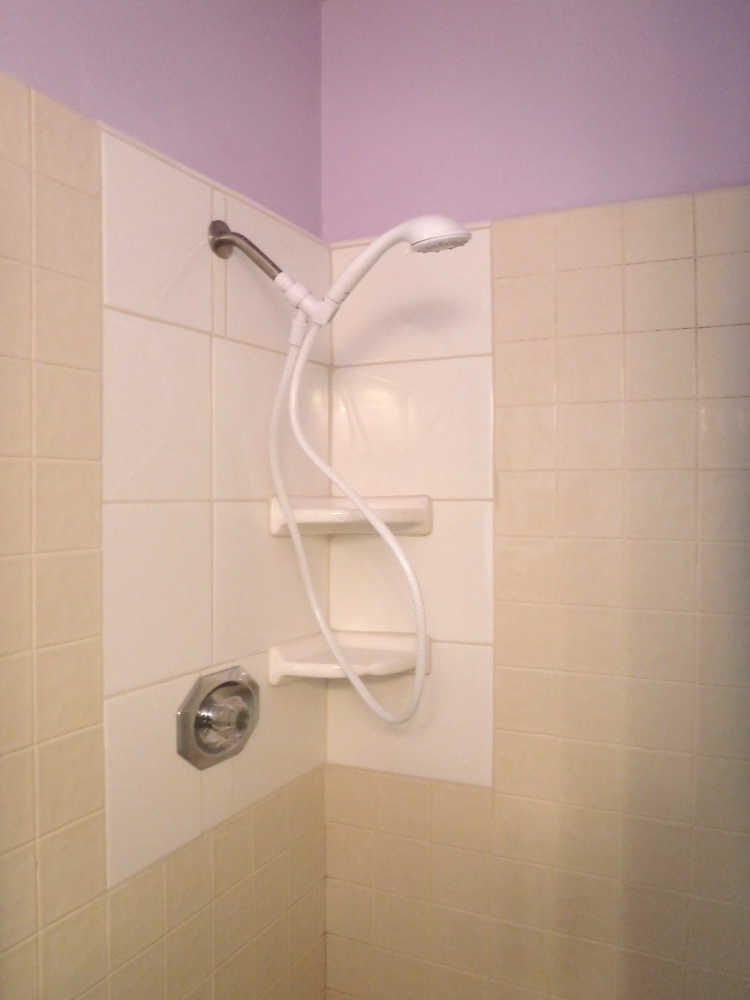 The total cost for materials and renting the wet tile saw for this project was about $150, not counting tools and materials that I already had. The liquid membrane alone was over $50 of this cost, and I only used maybe 10-20% of it, because it didn't come in a smaller size. Same thing for the Rock-on screws – $18, came in a pack of 140, used only about 20. I tried selling leftovers on craigslist, $20 for everything, but no takers, except one person took the 40 pounds of leftover versabond mortar for $5. So I gave the rest away free.
Finally done. Well, I suppose the old tile and grout could use a good scrubbing. . .