As long as I had the battery life test circuit wired up, I decided to test as many kinds as I could. Each test takes from half a day to a day, tying up my development system while running. The tests could have been done with greater rigor, but as this is just a little side trip, I'm willing to commit to neither the time nor the expense of larger sample sizes and better controls.
Here are the results. The chart will be updated as more batteries are tested. Don't see your brand on here? I'm open to suggestions!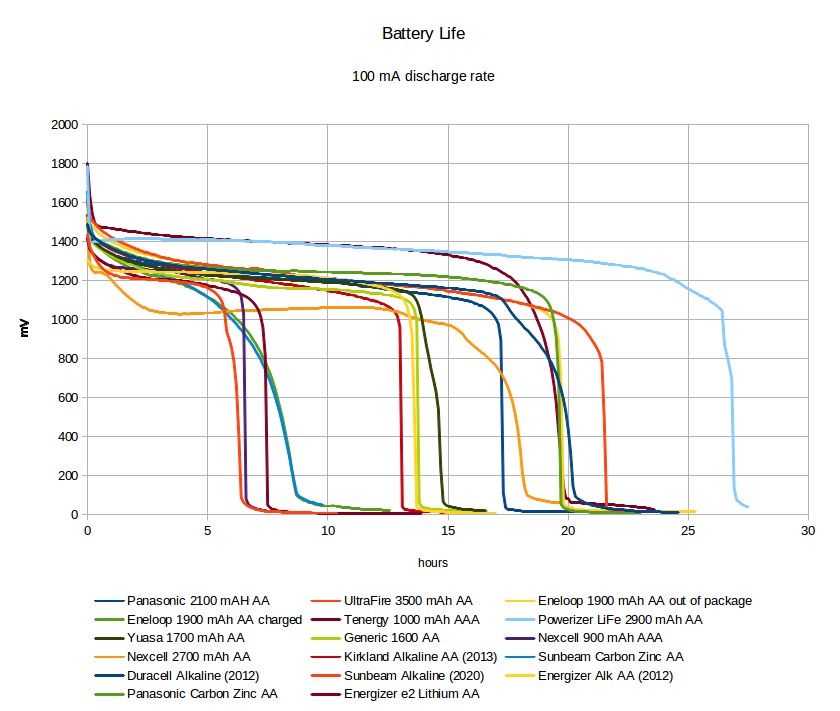 Details on the batteries tested follow. The full OpenOffice Calc spreadsheet is linked near the bottom of this article.