In my relentless quest for size and weight reduction, I'm considering what to take as a towel. In the past, I tried drying myself with T-shirts, but found that it didn't work very well. I need a dedicated towel. What could I use that's small and light?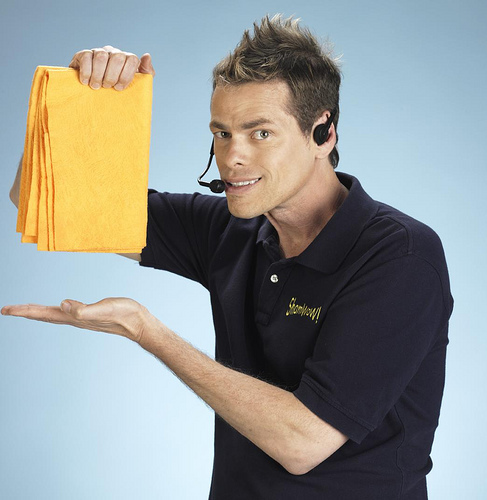 At the local flea market, they were selling Shamwows at 3/$5, or $2 each. I got one, and plan to use it as my towel. Actually, I cut it in half, to make a towel 14″ x 20″. "Made in Germany" is stamped right on the towel. And you know the Germans make good stuff.
My friend Ahmad advised me never to try something for the first time on a major trip. Respecting that wisdom, I've been using this half-Shamwow as my bath towel for the past few days. It seems to be enough. My trick after a shower is to ruffle my hair to get most of the water out, then squeegee as much water as I can off my skin using my hands. That leaves only a little bit of moisture for the Shamwow to pick up.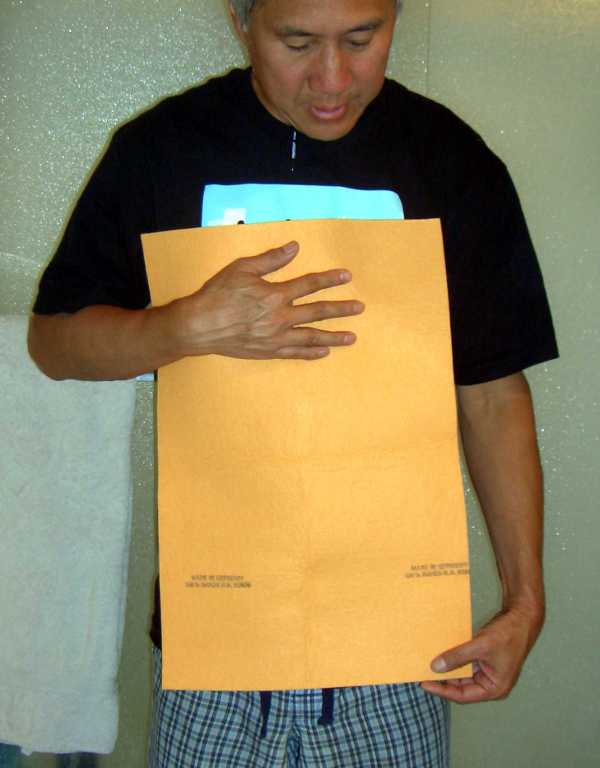 There are only two drawbacks that I can think of for now:
It's too small, too thin, and too stiff to use as a wrap for warmth; and

It's too small to wrap around myself to walk around after a shower, unless I want to give someone an unexpected thrill (or unexpected laugh).