Friday, May 29, 2015.
We woke up at 4:45 am. The sun has been up for a while. We're on Alaska time now, an hour earlier than California. Outside the window, we could see snow-capped mountains passing by.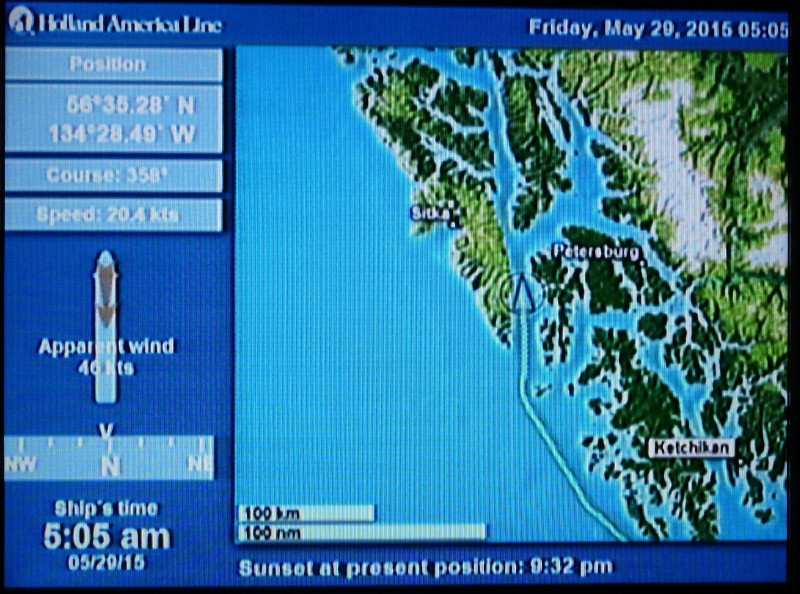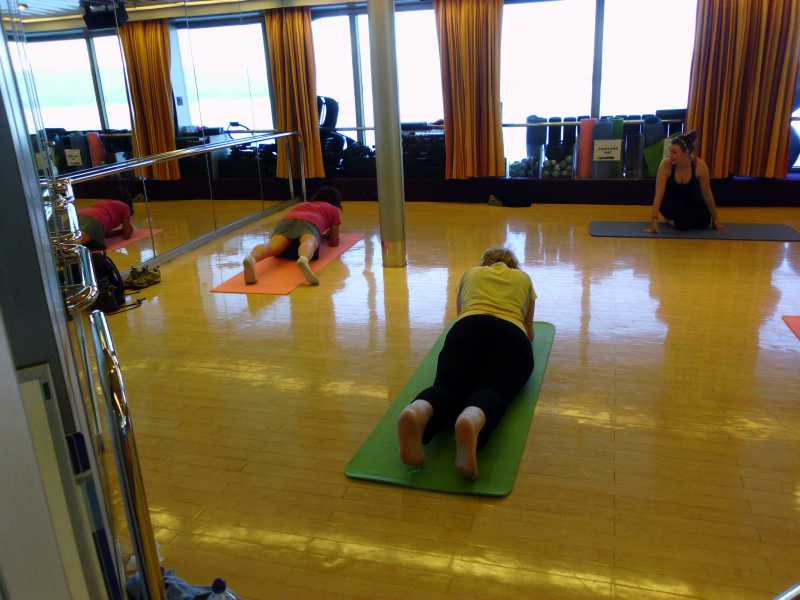 We had breakfast with Jackie and Steve at the buffet.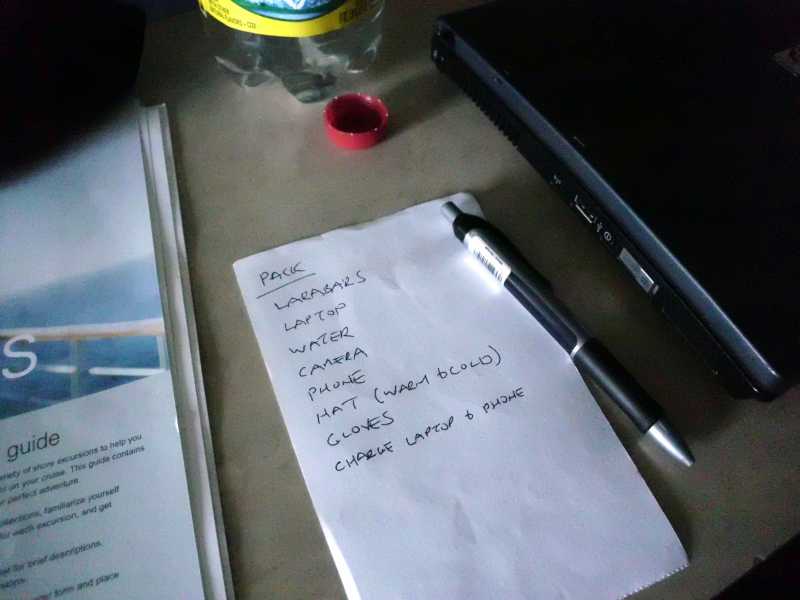 By the time we disembarked, it was already 2:30 pm. We took a bus to Mendenhall Glacier ($20 each round trip), with the last bus leaving the glacier at 4. I looked at my thermometer in the bus, and the temperature was 85 degrees F. All the cold weather clothes were dead weight. That gave us just an hour to look around. The glacier water wasn't as freezing cold as I would have expected. It was cold, but like a glass of drinking water.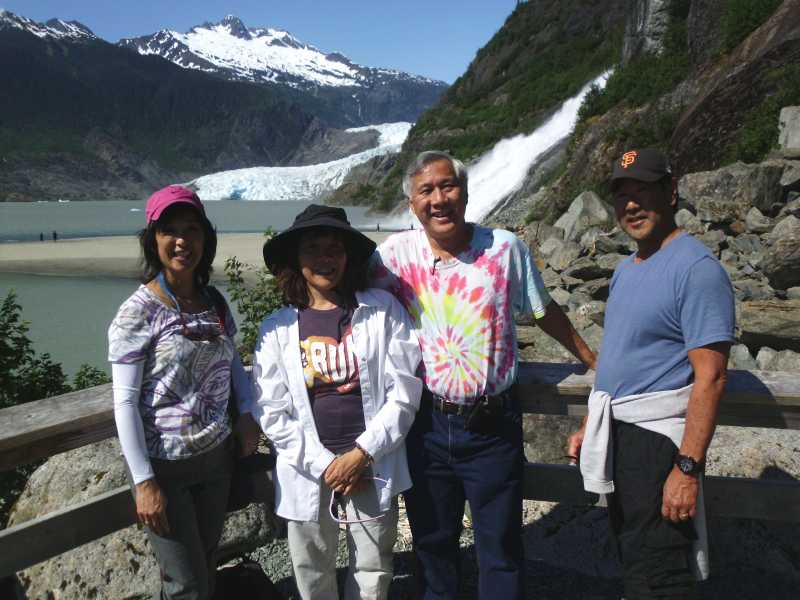 After we got back to town, we hiked Roberts trail. Getting to trailhead itself was a walk. I liked the hike, which as 2 miles, 1800 feet elevation gain. We started at 5:15 pm at the trailhead, and reached the restaurant at 6:40 pm. To save time, we took the tram down.  It was $10 for each person, or free with a $10 purchase from the gift shop or restaurant. We saw a bald eagle soaring very close to the tram station, but by the time I took out the camera, it was gone.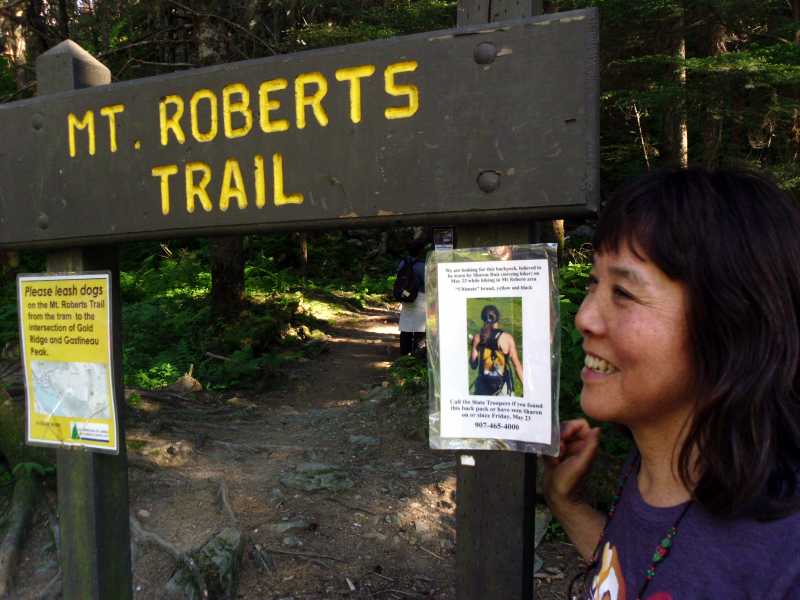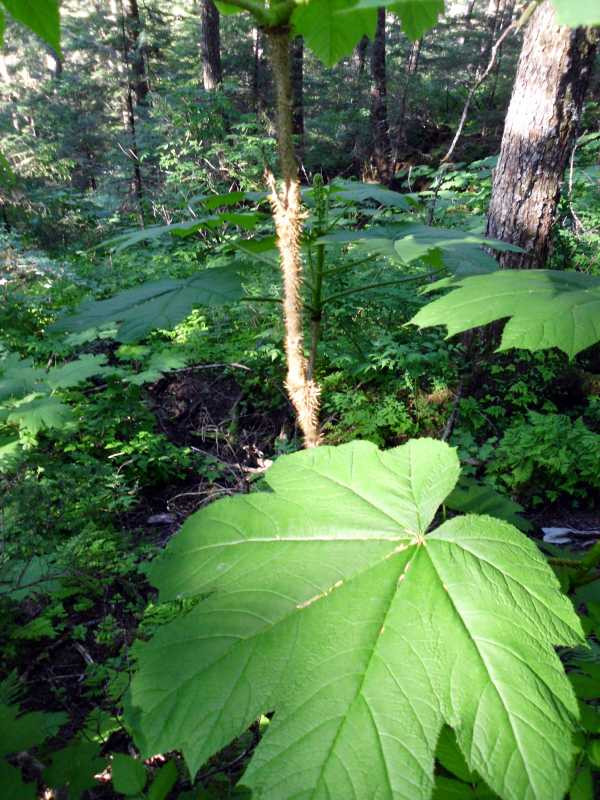 I hunted for internet access, but couldn't get a connection anywhere in town. Bitterly disappointing. It will have to wait yet another day. No blog updates.
(Visited 52 times, 1 visits today)